In June 2018, ice cream shop Carvel made waves with the launch of Fudgie the Beer, a beer created for a whale of a mascot the beloved Fudgie the Whale. Now, Carvel is back at the brewery — none other than the Captain Lawrence Brewing Company — to launch two new beers. Who's the star this time around? It's the iconic Cookie Puss!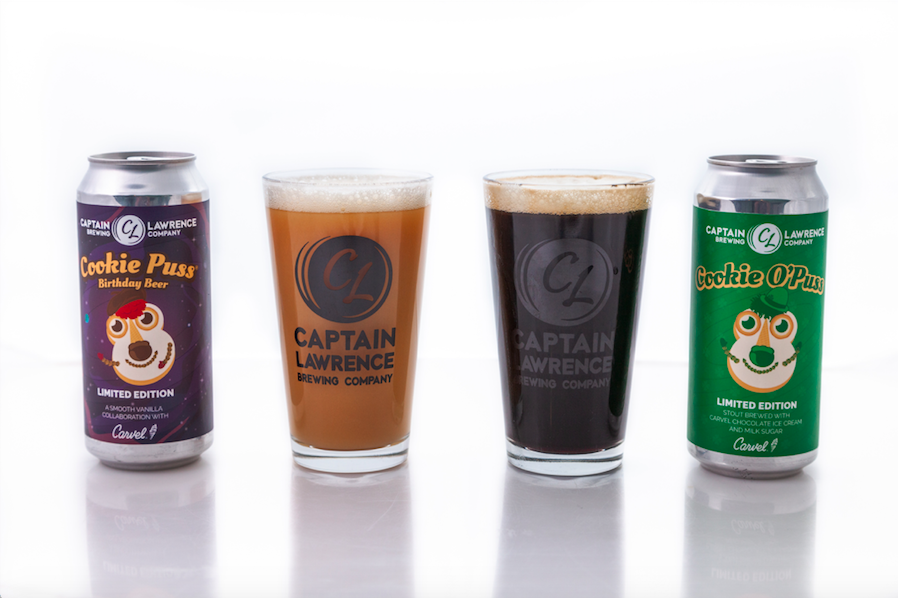 Cheers To New Beers!
This year, Carvel fans and beer enthusiasts get to sip on not one, but two limited-edition beers. Brewed by the Captain Lawrence team, both beers were inspired by Cookie Puss.
Cookie Puss is a space alien character who calls Planet Birthday home. His cake is often referred to as "the craziest cake in the universe." Much like Fudgie, his cake filled with layers of chocolate and vanilla ice cream and those signature crunchies. Cookie Puss cakes also come with ice cream cone noses and cookie eyes.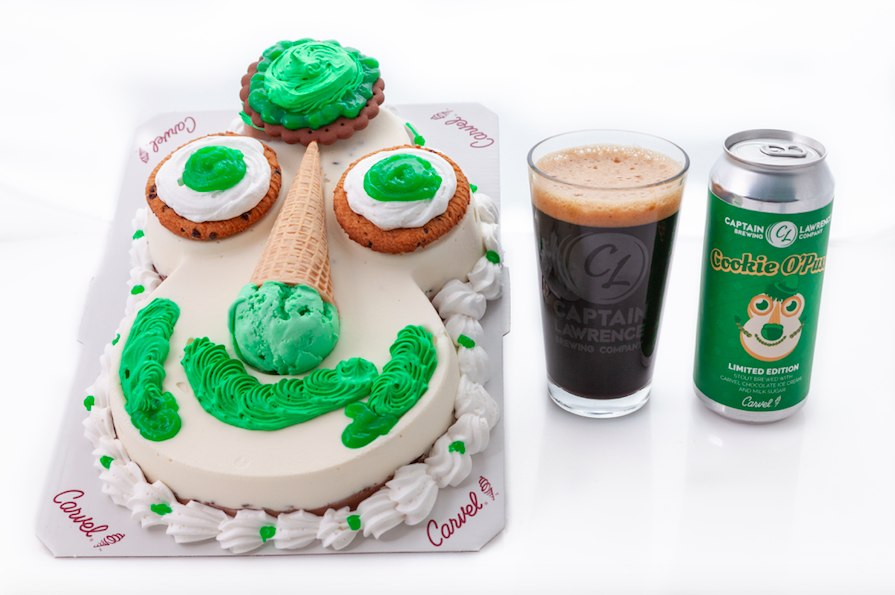 Cookie O'Puss Pastry Stout
Top o' the morning to ya! Just in time for celebrating St. Patrick's Day, meet Cookie O'Puss Pastry Stout. This beer is brewed with Carvel's signature chocolate crunchies and carries heavier notes of cacao and roasted undertones.
Want to know the real identity of Cookie O'Puss? Drumroll, please! Cookie O'Puss is the St. Patrick's Day persona of Cookie Puss. Only, you know, a little more green than usual.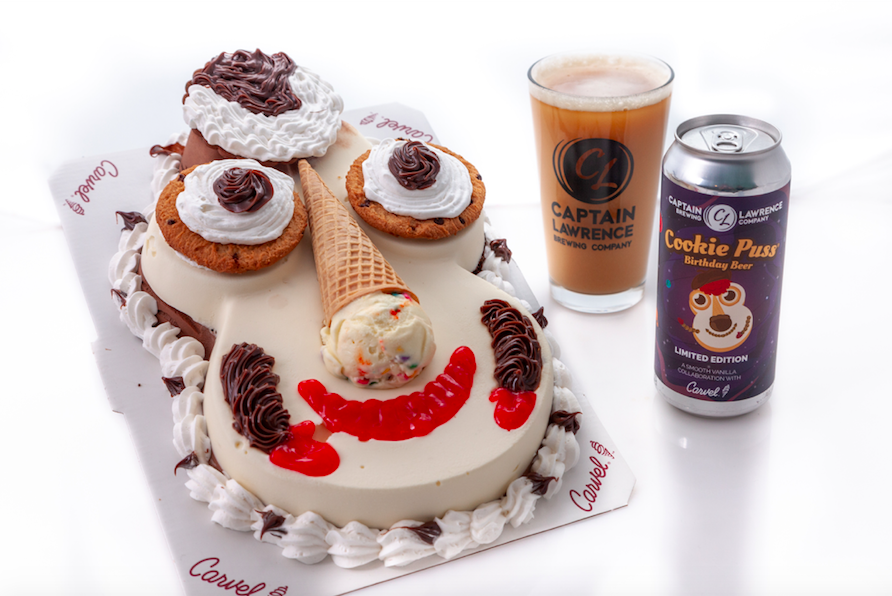 Cookie Puss Milkshake IPA

Carvel is turning the big 8-5 in the summer of 2019, and this IPA is ready to party! The Cookie Puss Milkshake IPA remains true to its name. It's brewed with Carvel's delicious vanilla ice cream for a beer loaded with rich taste and texture. Check out the out of this world design featuring Cookie Puss on the can's packaging. Who better to celebrate a big birthday with than a character from Planet Birthday?
Run, Don't Walk, For Carvel's Cookie Puss Beers!
You can find Cookie O'Puss Pastry Stout now wherever Captain Lawrence beers are sold. Same goes for Cookie Puss Milkshake IPA, which will also be in wider distribution later this year. Learn more at CPtheBeer.com!
Stay tuned for more birthday fun to come from Carvel and their iconic characters!