Happy National Cereal Day! One of cereal's gr-r-reat(est) icons, Tony the Tiger of Frosted Flakes fame, is celebrating with a brand new Tony the Tiger capsule t-shirt collection.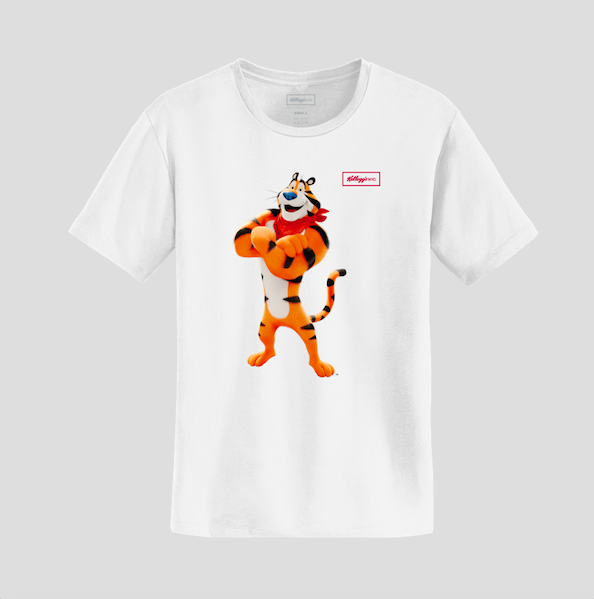 The seven-shirt collection gives us a look back at Tony's design evolution through the decades.
Tony The Tiger Through The Decades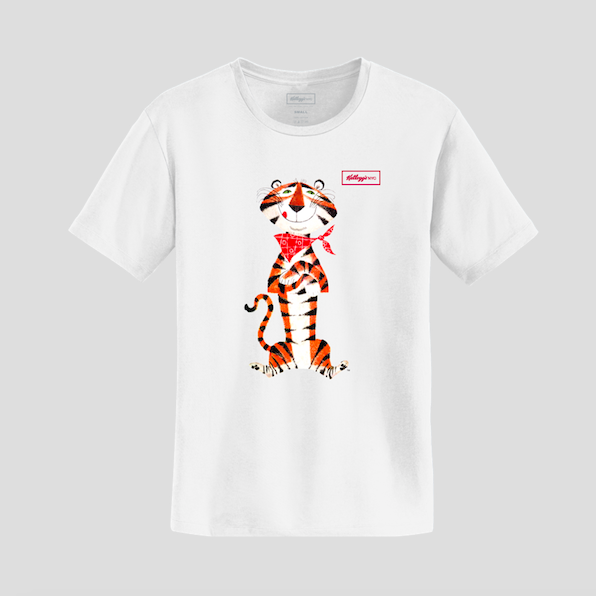 One year after the introduction of Kellogg's Sugar Frosted Flakes, Tony the Tiger made his debut in 1952.
Believe it or not, Tony had to 'audition' for the role! Three other spokes-animals, including Katy the Kangaroo, Elmo the Elephant, and Newt the Gnu, were rotating characters on boxes of Sugar Frosted Flakes cereal. Tony, with his signature red kerchief and stripes, was an instant hit with breakfast fans.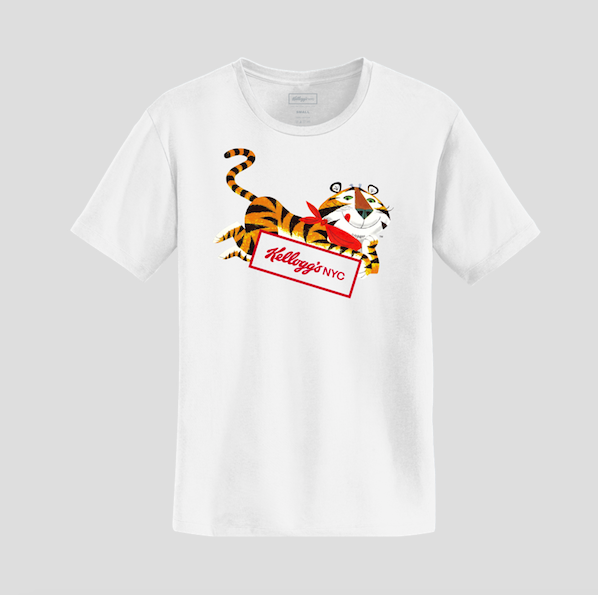 Certain aspects of Tony's initial look were scrapped in later years. He initially walked on all fours, as most jungle cats do. Tony also had a head shaped like a football.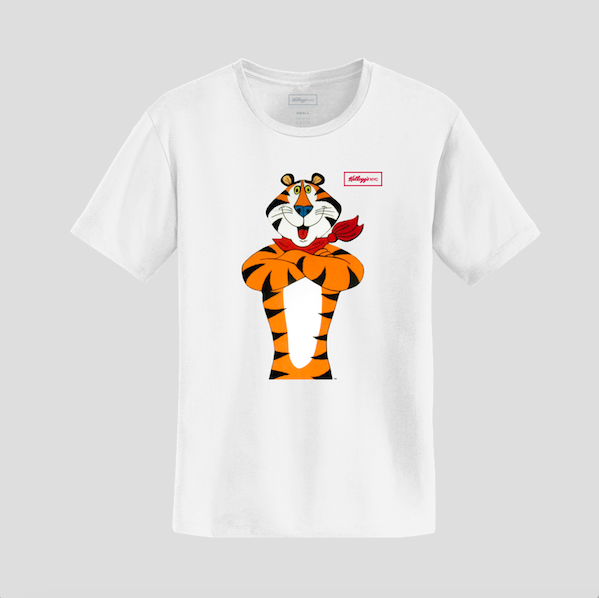 His head would gradually assume a rounder shape. By the 1970s, he stood tall on two legs and had a lean build.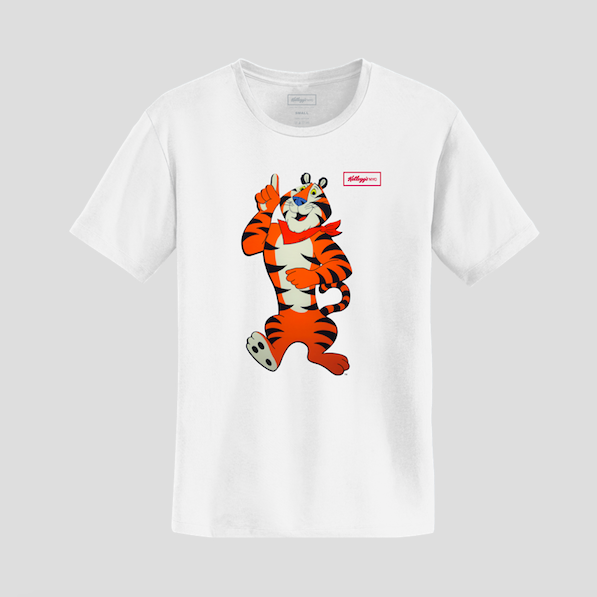 One part of Tony's personality that never changed? His memorable catchphrase — "They're GR-R-EAT!"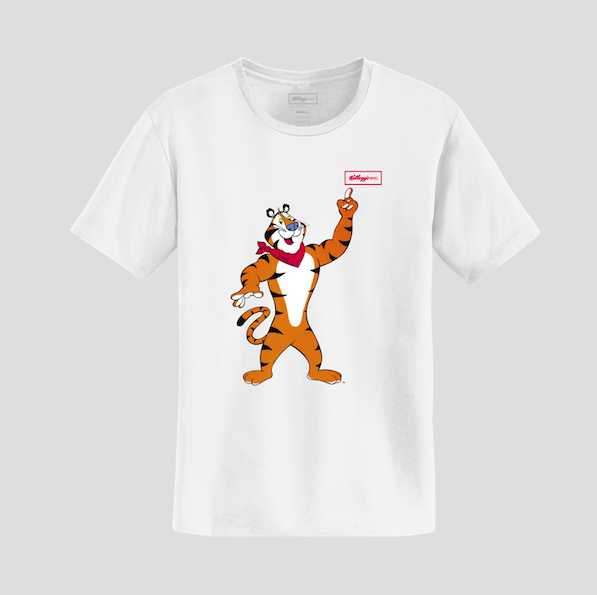 Voice actor Thurl Ravenscroft was the talent behind Tony's vocals for 50 years. Famous for his voiceover work on Disneyland rides like The Haunted Mansion and Pirates of the Caribbean, Ravenscroft voiced Tony in more than 500 commercials!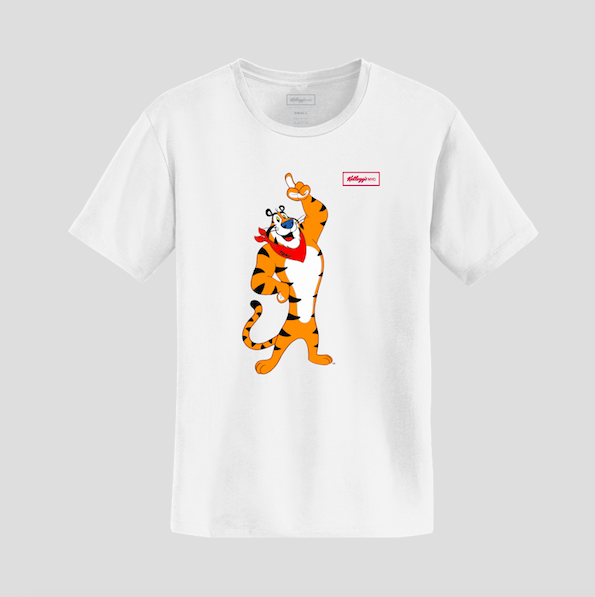 Where Can I Get A T-Shirt?
You can score one (or all seven!) of these t-shirts at KelloggsNYC.com and in-person at the Kellogg's NYC Café in Union Square starting March 7th. If you've never been there before, let us be your tour guide around the space!