It's good to be King, especially on Super Bowl Sunday.
After a 13-year absence, Burger King and the iconic BK King are returning to the commercial circuit on February 3rd for Super Bowl LIII.
Burger King's Super Bowl LIII Teaser Commercial
Burger King will unveil a new 45-second commercial during the Super Bowl. Little is known about the spot. All the details we've been given are that it will feature the Whopper and our favorite bejeweled character royalty, the BK King.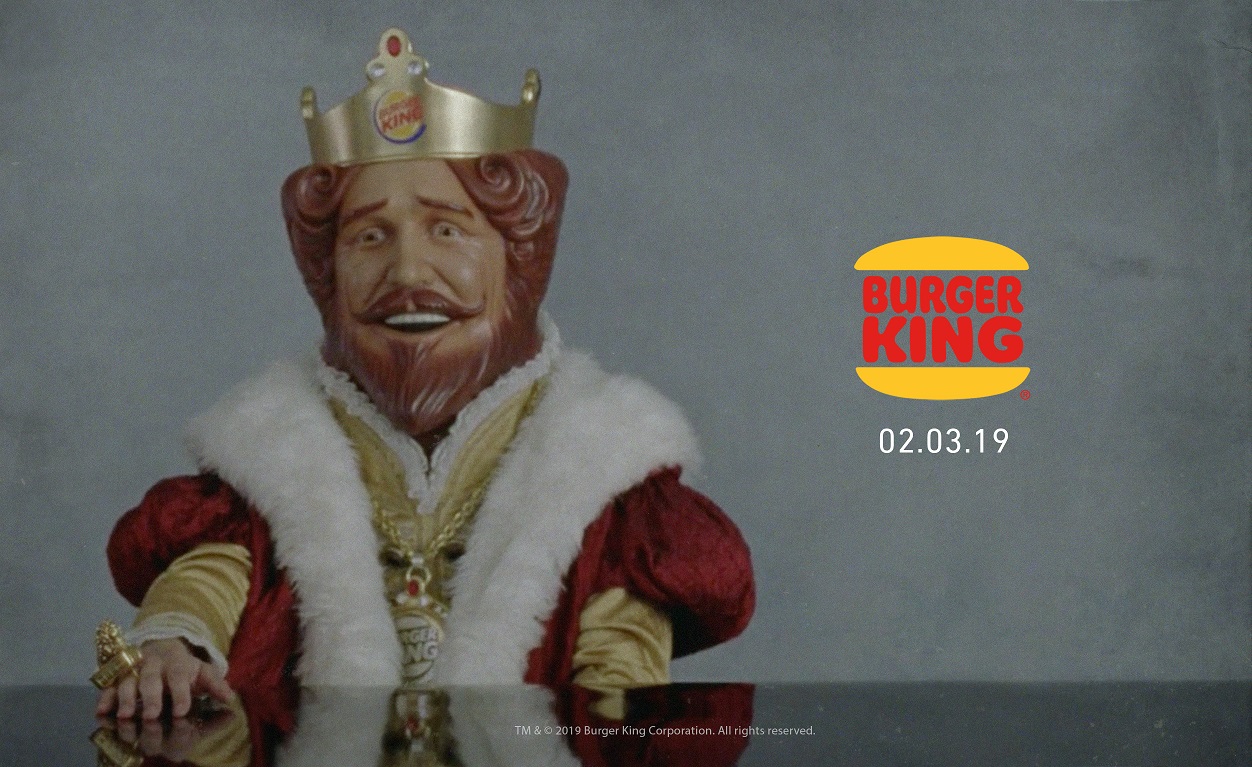 Until then, hungry appetites will be satisfied with "Preppin'" a 30-second teaser from Burger King. This teaser debuts on January 24th and features a whole lot of… waitin'. And preppin'. The BK King does a mic check, props his feet up on a table, and gets the cameras in place. Our guess is that he's planning to make a big announcement when the 45-second spot drops.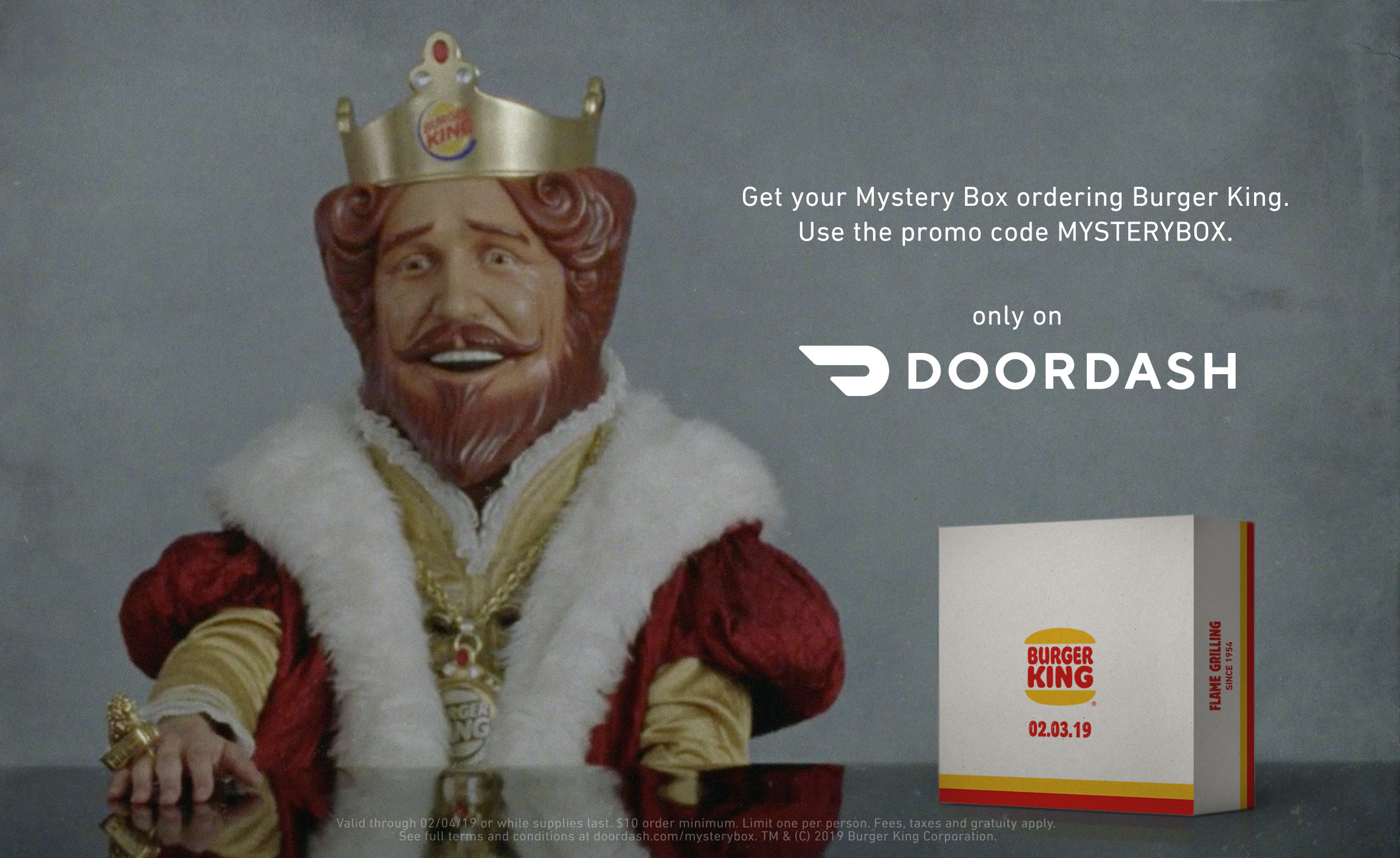 The Mystery Box
The end of the teaser reveals that fans can use the promo code MYSTERYBOX on DoorDash to receive a Mystery Box with their Burger King order.
What's inside the box? We can't answer that question… because it spoils the mystery, obviously. We can say that the Mystery Box is available exclusively through DoorDash through a partnership with Burger King. All you have to do is use the promo code on orders of $10 or more from participating Burger King locations.
Fans will receive a Mystery Box with more instructions to follow. If you receive a Mystery Box, it has been advised you hang on to it and the content inside until Super Bowl Sunday. We figure after 13 years, whatever is inside will be worth the wait.