Friends don't let friends munch on kale chips during the Super Bowl. Especially if said friend is the iconic Mr. Peanut.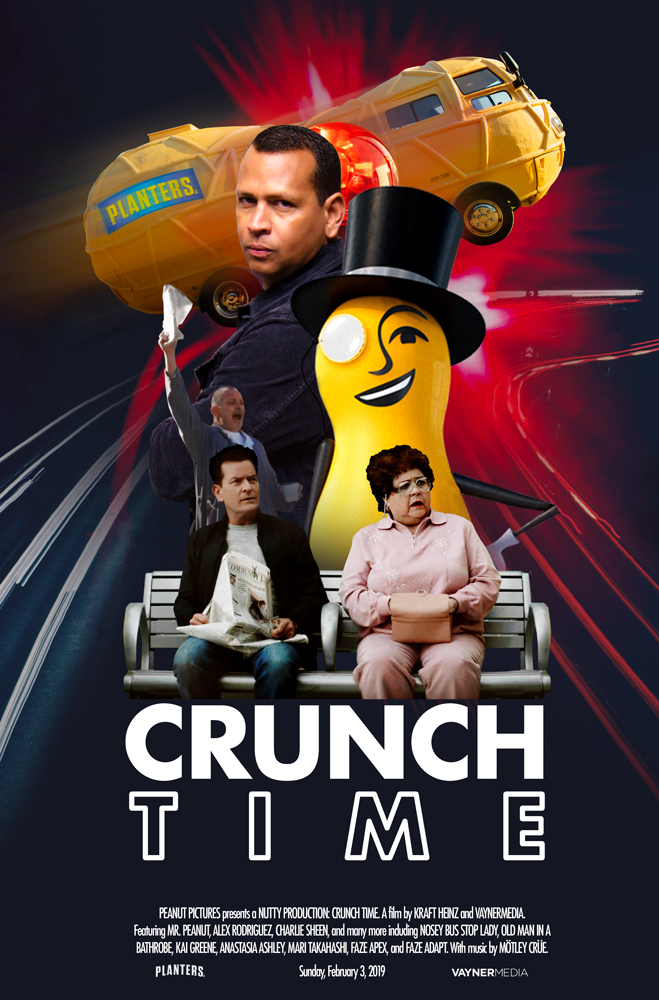 Mr. Peanut's Super Bowl Teaser Commercial
Last week, Planters debuted a teaser commercial to their upcoming Super Bowl LIII spot. The teaser from VaynerMedia starred baseball legend Alex Rodriguez. Mr. P and A-Rod pal around before the big game with A-Rod catching the peanuts tossed over from Mr. Peanut on the couch.
Chill enough, right? Not for long.
Released on January 29th, the full-length commercial "Mr. Peanut is Always There in Crunch Time" comes in 0:30 and 0:45 extended lengths. Let's take a look at what this nutty fella is up to in both cuts.
Planters 30-Second Ad
Right out the starting gate, we see Mr. Peanut's favorite mode of transportation, the NUTmobile, careening down Main Street blasting Mötley Crüe's "Kickstart My Heart" with the license plate NUTS4U. Mr. Peanut is burning rubber behind the wheel. His ride is loaded with canisters of salty Planters nuts, and he's on a mission.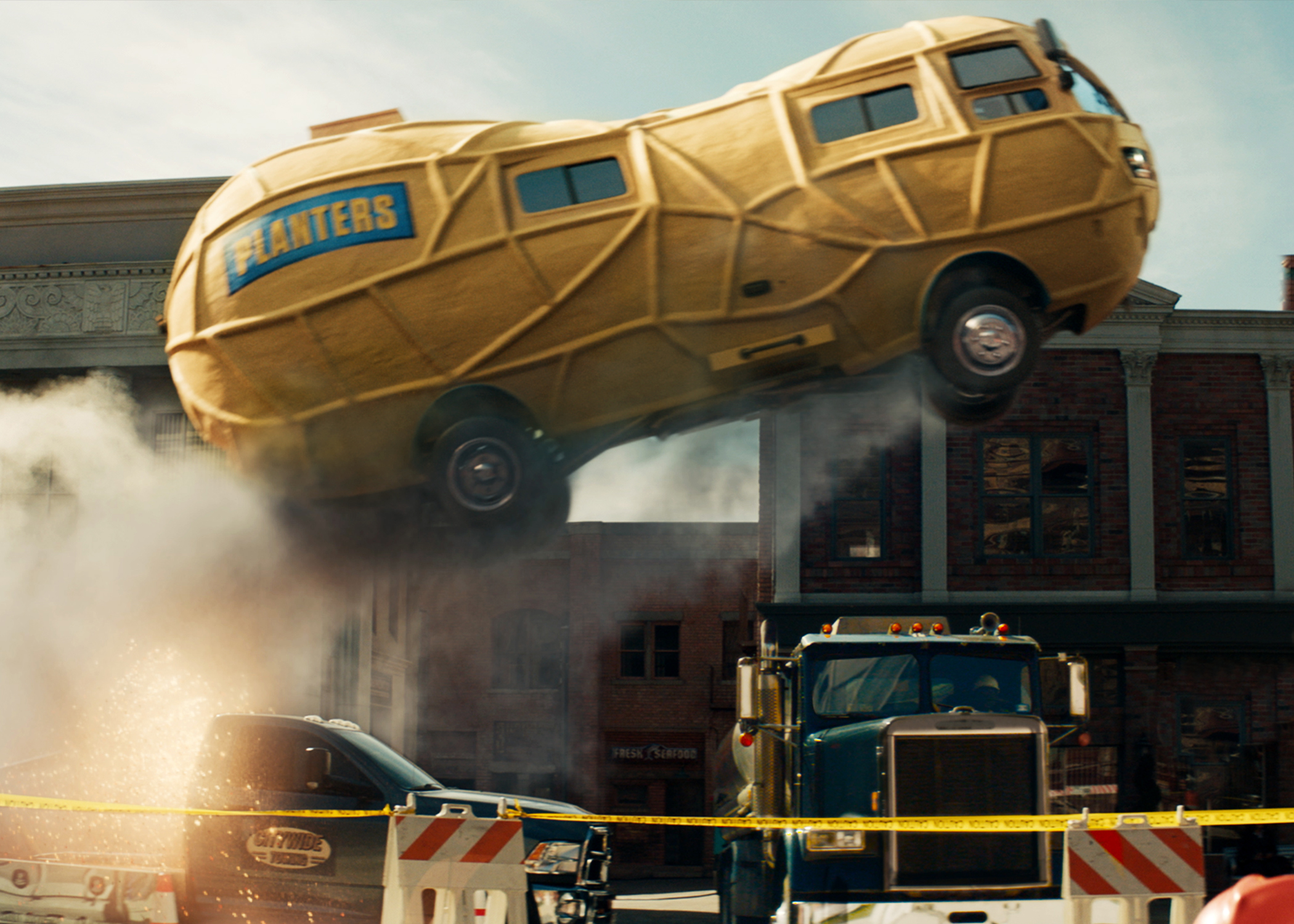 His plan? Swap out his friend A-Rod's kale chips for satisfying Planters Deluxe Mixed Nuts during the Super Bowl. Mr. Peanut makes it just in time before A-Rod starts eating his sad kale chips with the goods. Ever the dapper gent, his monocle and white globes remain neatly intact before, during, and after his wide ride.
"And people think I'm nuts." A pedestrian watching the spectacle play out remarks from behind a newspaper. Making a cameo appearance, it's actor Charlie Sheen.
Planters 45-Second Ad: Electric Boogaloo
The 45-second ad gives us a glimpse at what we might have missed the first time around. For instance, the NUTmobile blares a special siren for "nut-mergency" moments. His gear shift also has a familiar, stylish shape to it…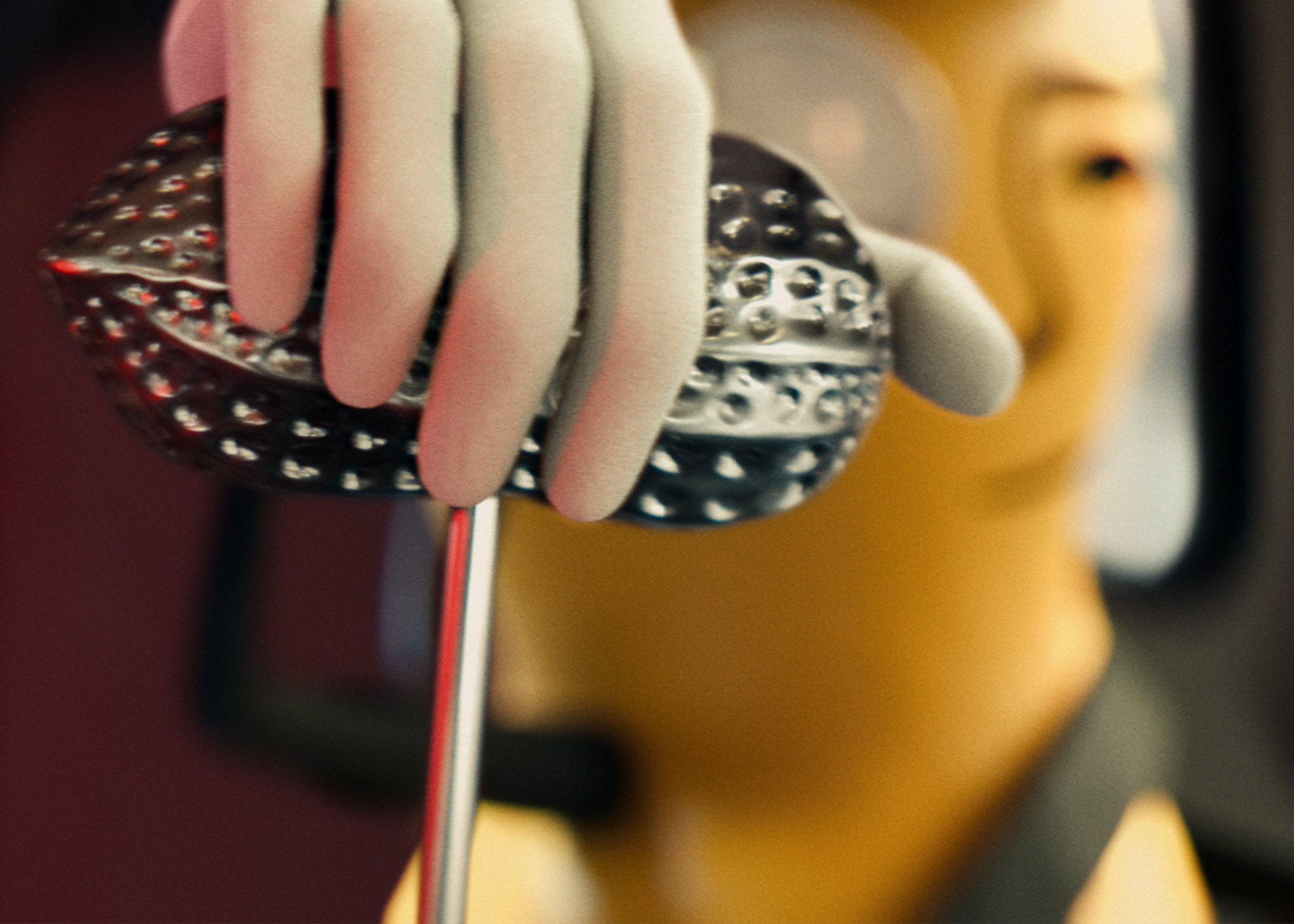 The NUTmobile knocks over a row of trashcans on its way to A-Rod's home. Mr. Peanut may be driving like a nut, but his behavior isn't that nutty. After all, he's been around for 103 years. Fans can briefly glimpse the full character as he stops the NUTmobile, gets out, and picks the bins back up again. Now that's #CrunchTime like a pro.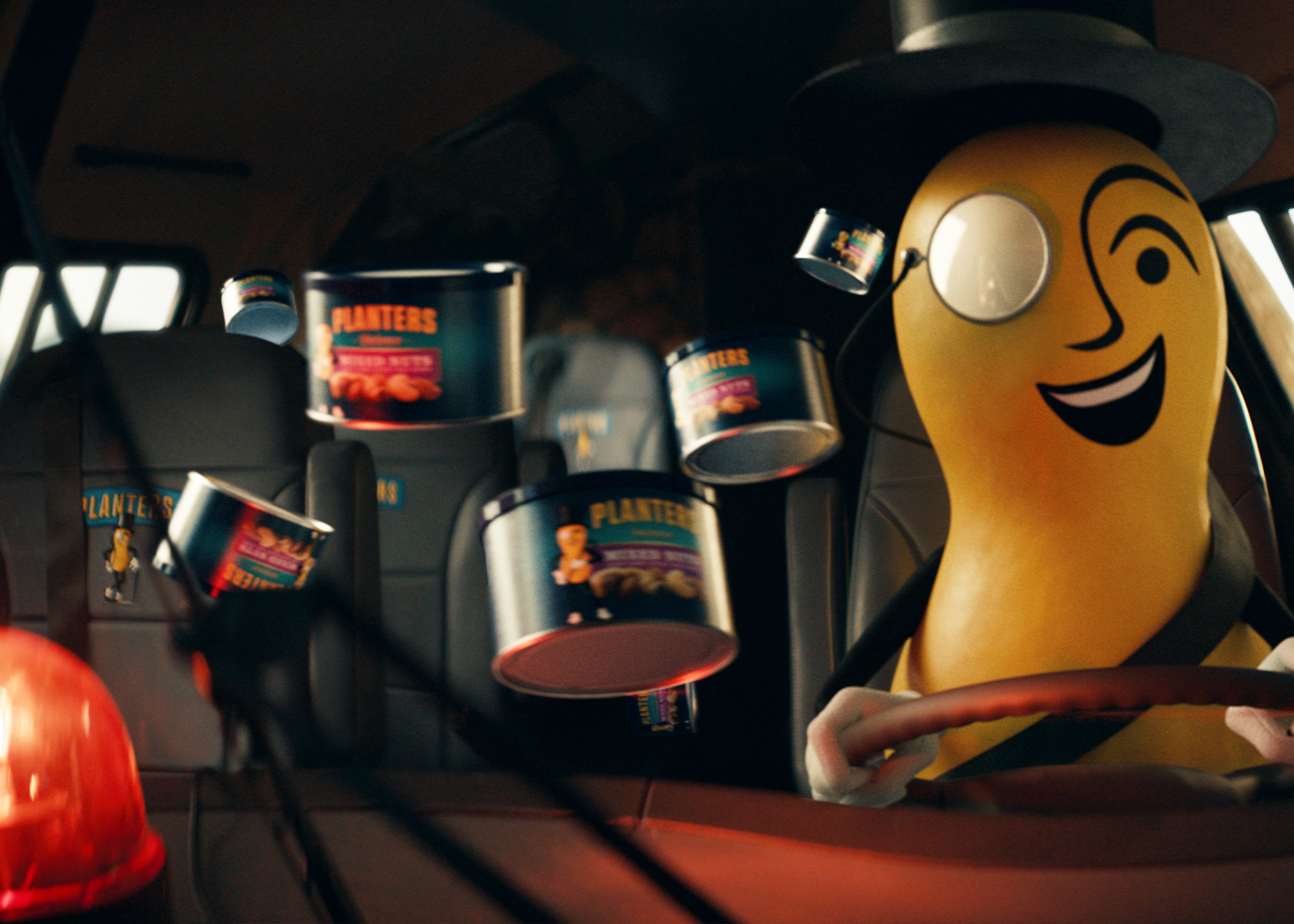 Get In On The Game Day Giveaways!
Thought this was the last you heard from Mr. P, huh? He'll be in the Super Bowl, and giving away prizes during the game. From signed Rodriguez memorabilia to a solid gold peanut (!) and the chance to have Mr. Peanut act as your personal chauffeur for a week in the NUTmobile, all you have to do is follow Mr. Peanut on Twitter for a chance to win. Check out Planters.com for more information, too.
We'll cashew on Super Bowl Sunday February 3rd!