Who's always there for you during crunch time? Mr. Peanut, of course! On February 3rd, Planters is debuting a new commercial starring the dapper peanut-about-town during Super Bowl LIII.
Meet Mr. Peanut's Celebrity Costar
Joining Mr. P is baseball legend Alex Rodriguez, who plays a fan in need of satisfying and salty Planters snacks. The teaser spot from VaynerMedia gives viewers a glimpse into how the iconic duo will be spending Game Day. They're kicking back on the couch for a game of "catch" together.
Rodriguez couldn't be more excited to have Mr. Peanut as his wing nut during the big game. "I've had a lot of experience coming through for my baseball teammates and my family in crunch time, but even I need help sometimes, too. That's where my guy Mr. Peanut comes in. He's there for m when I need a crunchy snack and always has my back."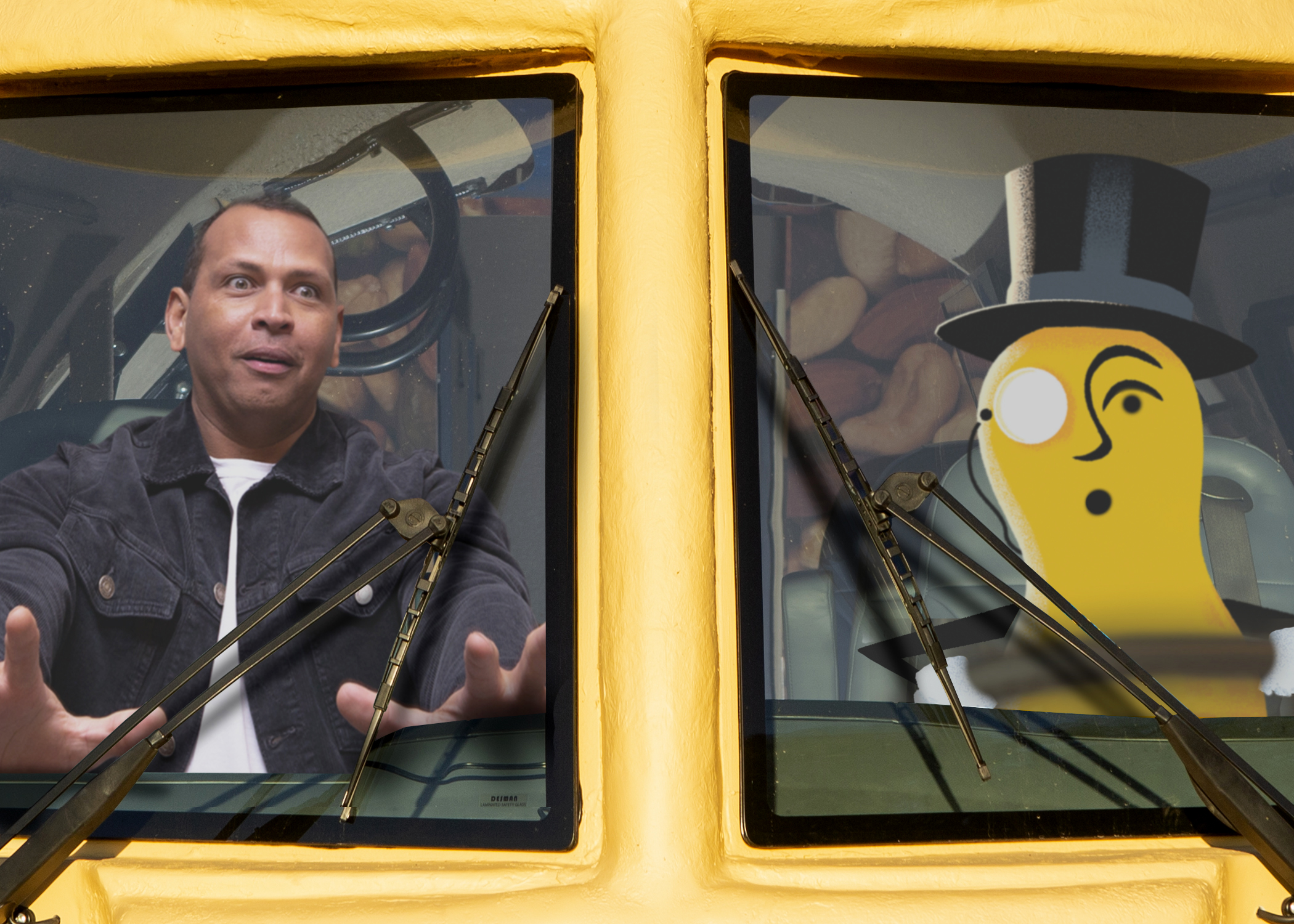 Sneak Peek At The 0:30 Spot…
Judging from the above image, our guess is that Rodriguez and Mr. Peanut will be up to more adventures beyond watching the big game. We've been told to expect Mr. Peanut going the distance for fans craving their favorite snacks. Is that the famous Planters NUTmobile they're spotted inside?
Could be! We'll just have to watch the Super Bowl to find out. Keep your eyes peeled for pod 10 of the game's second quarter to see what kinds of nutty surprises are unshelled in the full commercial. (Fingers crossed we get an M&M'S "Human" crossover from last year's Super Bowl.)