Do you believe America is amazed with glazed? Or are you ready to put this jelly (donut) in your belly? There's a canDOUGHdate with a platform you can believe in with the debut of the Dunkin' Donut Party.
How Dunkin' Is Celebrating National Donut Day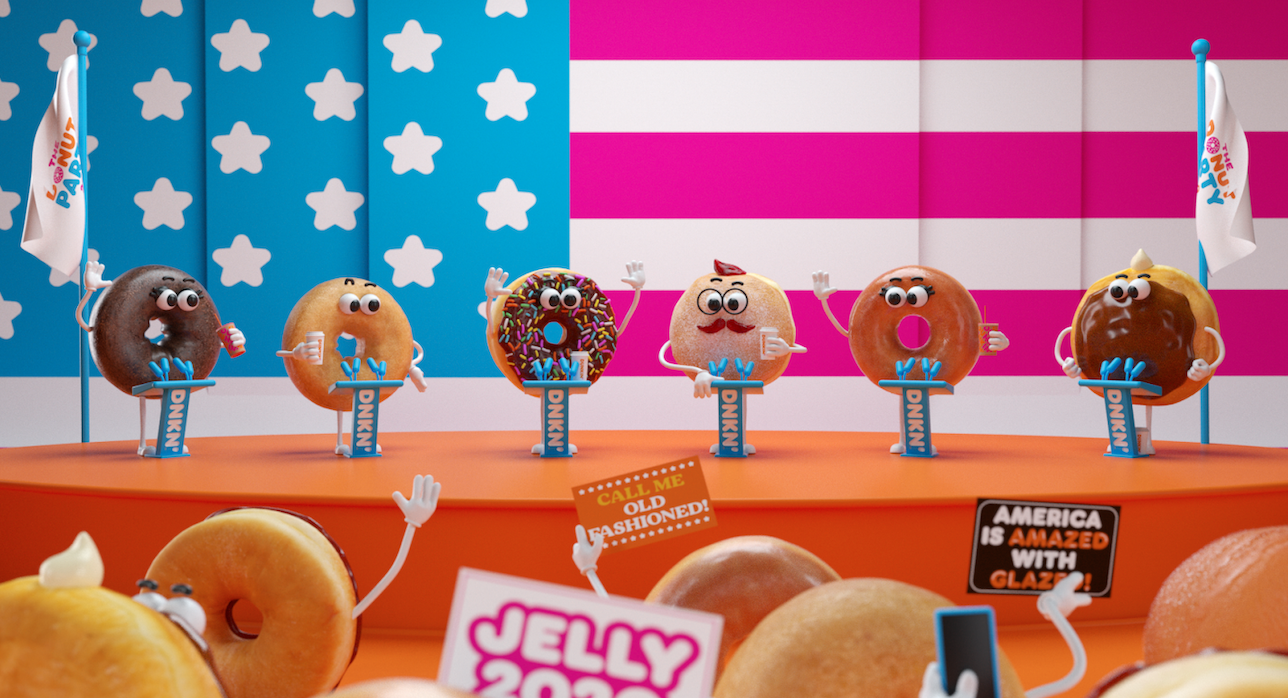 In celebration of National Donut Day on Friday June 5th, Dunkin' will be offering guests a free classic donut of their choice. All you have to do is purchase a beverage at participating restaurants to receive your favorite tasty treat.
The excitement of this national holiday will be extended all weekend long. Food delivery app Grubhub will be offering a FREE half-dozen donuts on Dunkin' orders of $10 or more on June 6th and June 7th.
What's better than three days of free delicious donuts? How about the chance to win a year's worth of free donuts if you can come up with a slogan for The Donut Party? Yep, Dunkin' wants you to do more than rock the vote for your favorite flavor.
This campaign, developed in collaboration with creative partners at Jones Knowles Ritchie and Arc Worldwide, is giving the power to the people. Their mission? Create an original Donut Party slogan.
Of course, one cannot craft this kind of slogan without getting to know our leading six canDOUGHdates. Here's a look at the six iconic donut nominees in the #DonutParty.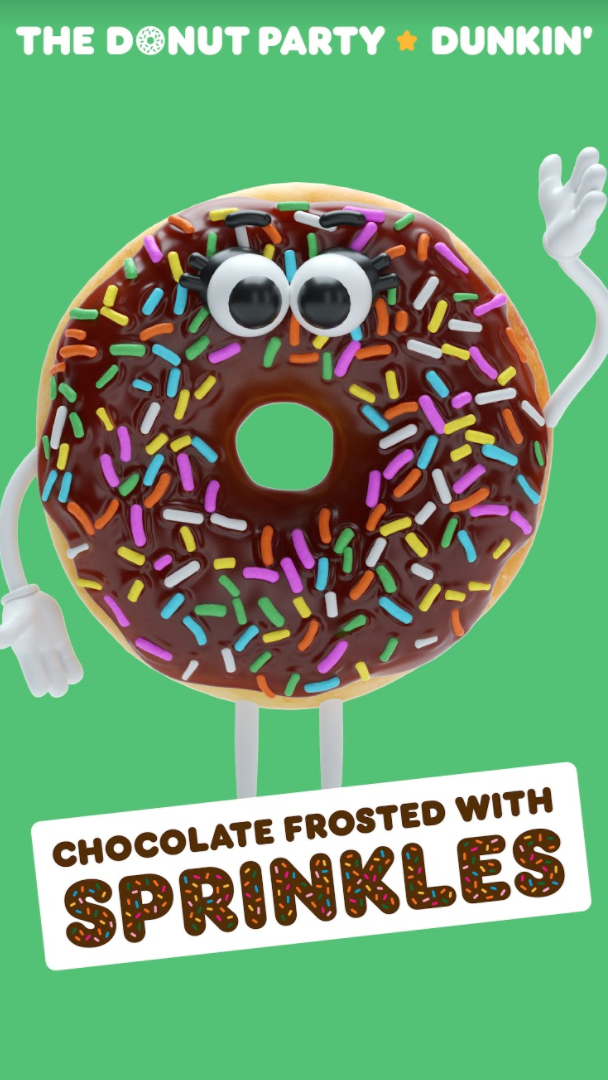 Chocolate Frosted Sprinkles
"I am the choice for your free donut!"
Chocolate Frosted Sprinkles is on a roll with her campaign. Thus far in The Donut Party 2020 debates, Chocolate Frosted Sprinkles is maintaining that you can believe in sprinkles during trying times. In sprinkles we trust!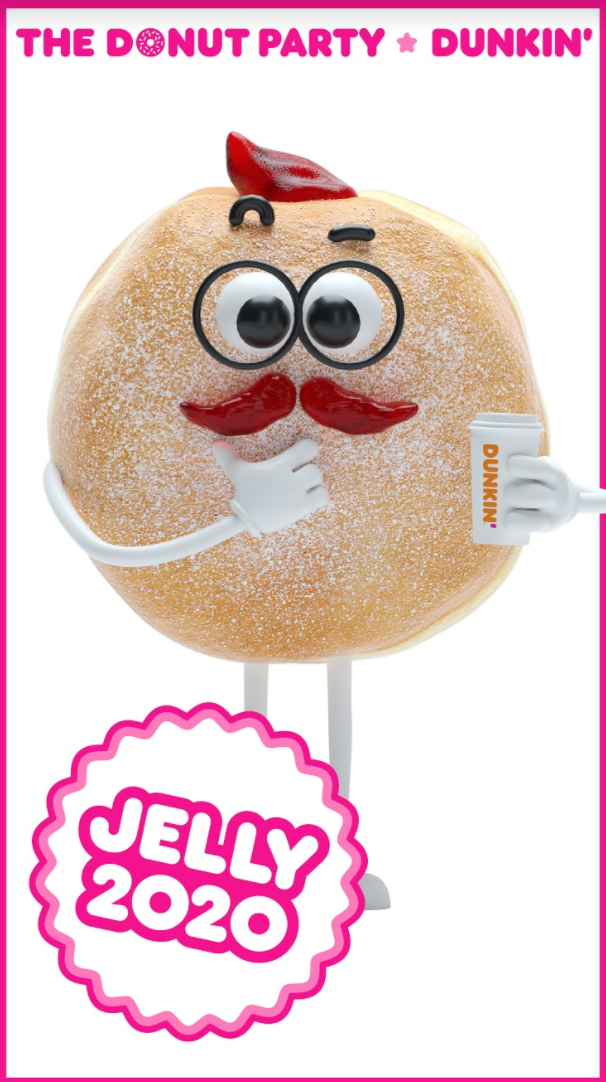 Jelly
Ah, the Jelly donut. Always filled with a sweet jelly inside and a lightly powdered outside. He's running with the "Put this jelly in your belly" tagline. Let's see how this #Jelly2020 hashtag sticks with the public!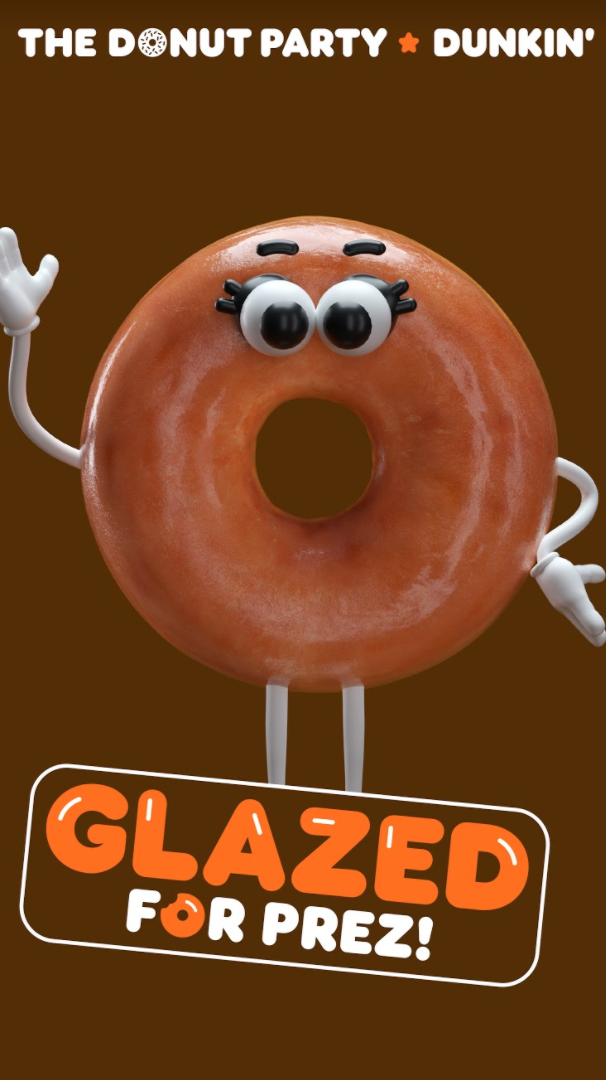 Glazed
Taking on Chocolate Frosted Sprinkles in a heated debate is Glazed. A longtime staple in the Dunkin' lineup, Glazed insists that "America is amazed with glazed!" The Donut Party debates are heating up!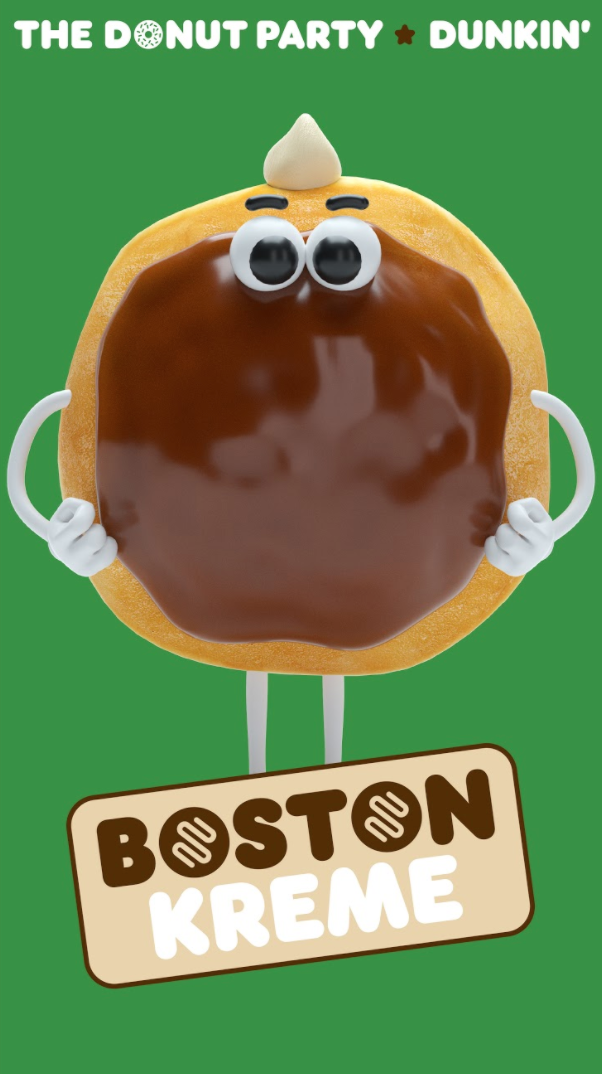 Boston Kreme
One dream, one Boston Kreme! This donut is one sweet treat. However, he might lose points with voters on account of being the only canDOUGHdate without a coffee cup present at the debates. C'mon Boston Kreme, go grab a coffee!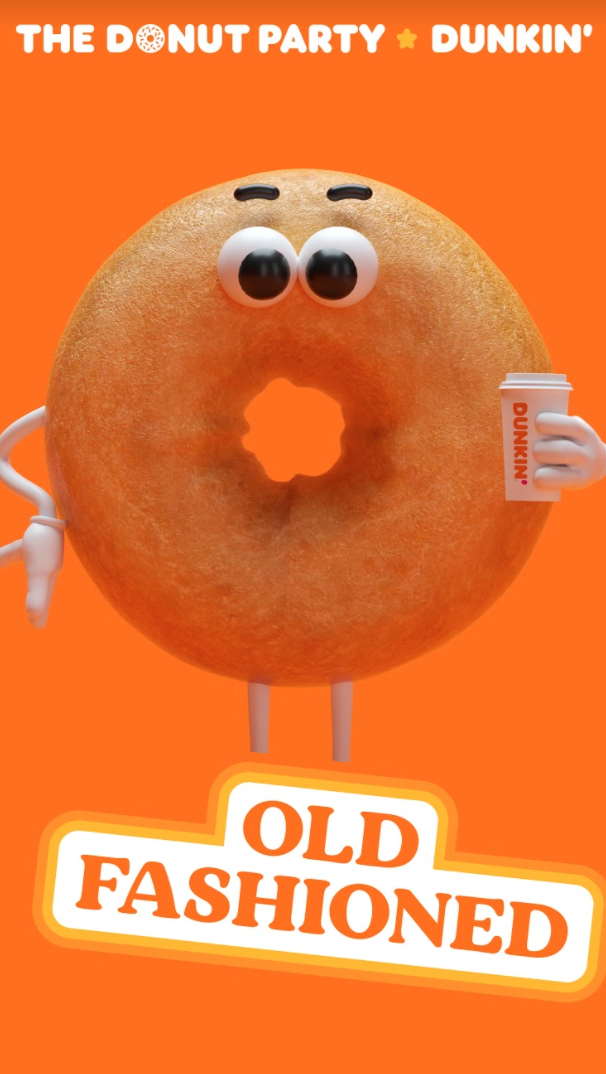 Old Fashioned
Old Fashioned is a classic, through and through. So much so that his slogan invokes great Presidential leaders through the eras: "Call me old fashioned!" Lots of signs in The Donut Party 2020 debates reveal Old Fashioned could be the one to watch moving forward!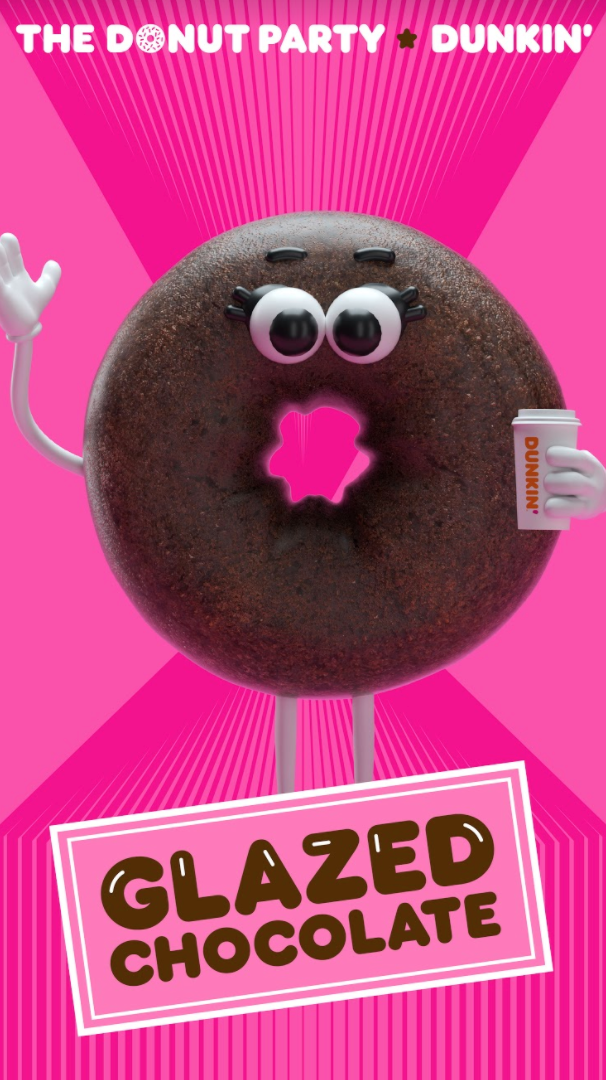 Glazed Chocolate
Not your typical Glazed nominee. Glazed Chocolate is issuing in "the new craze" in donuts. We can't wait to hear more of what her tasty platform stands for!
When Does The Dunkin' Commercial Air?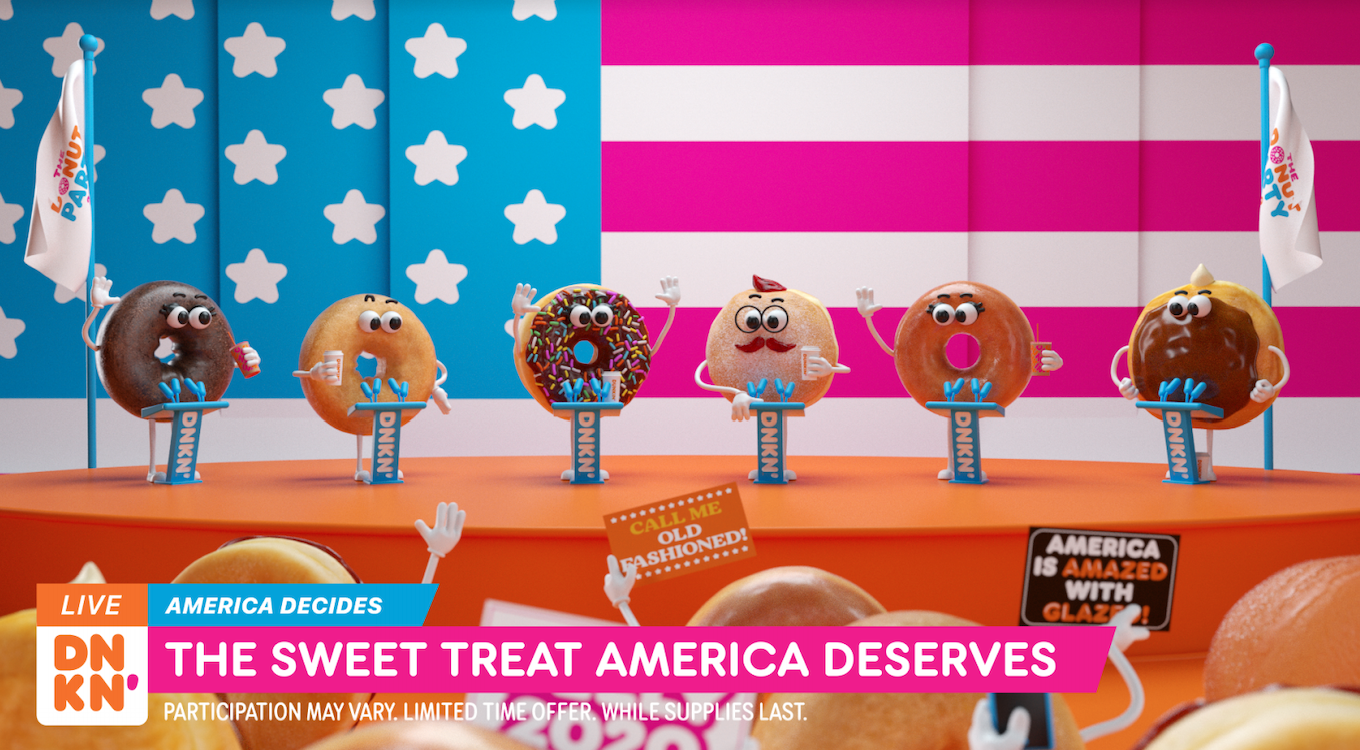 Keep your eyes peeled for Dunkin's 15 second national television campaign spot! The commercial will air during America's Got Talent the week of June 5th, allowing viewers to watch their favorite canDOUGHdates take to the podium.
Then, show your #DonutParty candidate support via polls on Dunkin's social media platforms. Visit the Dunkin' website to download Zoom backgrounds, sticker packs, GIFs, memes, and more to support your canDOUGHdate.
How can I create a #DonutParty slogan?
Now that you know the slogans of the Donut Party, Dunkin' wants to hear your creative versions too! Here's the scoop on how to enter to win that years' worth of sweet, sweet donuts.
Answer the question "What does The Donut Party stand for to you?" in crafting your creative new slogan.
Share your original Donut Party slogan on Instagram.
Use the hashtag #DunkinDonutPartySweepstakes. Follow the Dunkin' Instagram for a chance to win one of six prizes of a year's worth of free Dunkin' donuts.
Creatives interested in crafting a unique Donut Party slogan can begin submitting on June 3rd. Submissions will be accepted through June 5th with a winner announced shortly thereafter.
Any Emerging Forerunners in The Donut Party?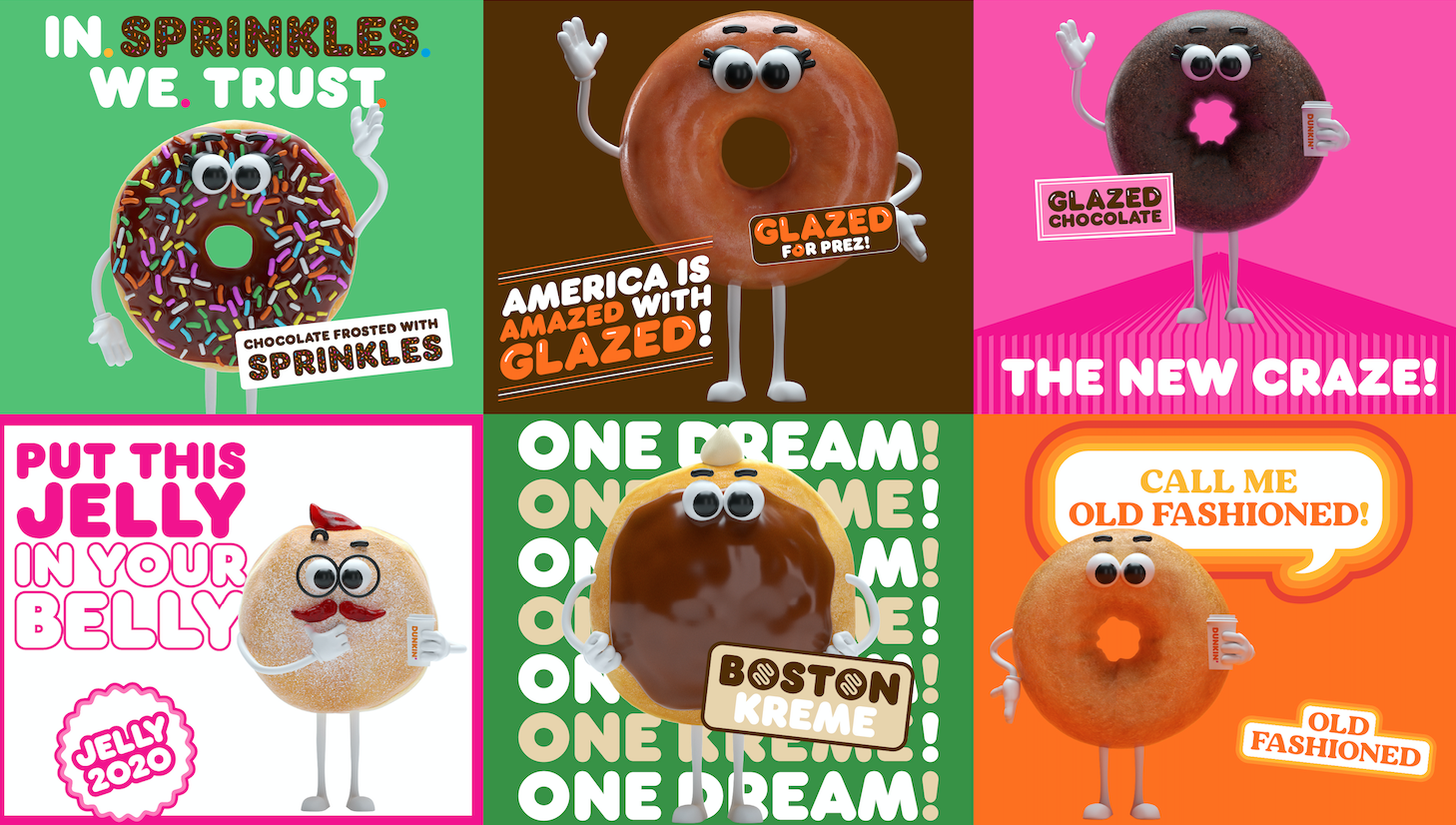 James Taylor, Creative Director at Jones Knowles Ritchie, is excited for The Donut Party — and knows this is political party Americans can get behind and support.
"Did you know that 96% of Americans can agree on something? It's their love for donuts!" Taylor says.
In an election year with a country divided, Taylor and the creatives at JKR thought these sweet treats might be what it takes to unite America.
"What started as a welcome distraction to the election now feels even more needed as we navigate the weight of 2020," Taylor says.
So… which canDOUGHdate will Taylor rock the vote in favor of?
"I won't be voting for my favorite donut," Taylor admits. He laughs, "My British citizenship gets me out of that tough decision!"