Twenty years ago in 1999, McDonald's created an ad campaign for the hockey game of the year. The two teams playing each other? It's Ronald McDonald versus the McNugget Buddies.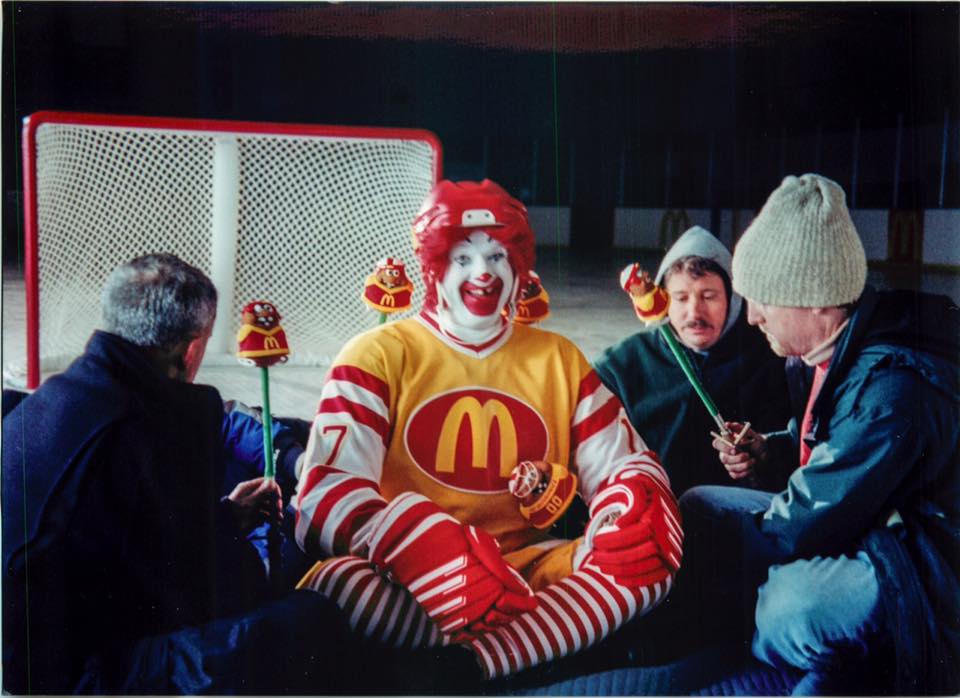 Maybe that seems a little unbalanced in terms of players, but this isn't traditional ice hockey. It's hokey hockey!
Hokey Hockey
Silliness and shenanigans abound in Leo Burnett's "Hokey Hockey" commercial! Let's review the game, play by play.
Gliding along on skates, Ronald sweeps down the ice with his hockey stick. The McNugget Buddies also sweep down the ice… literally, using tiny push brooms. Not surprisingly, Ronald makes the first goal.
Meanwhile, the McNugget Buddies get distracted with a s'mores session.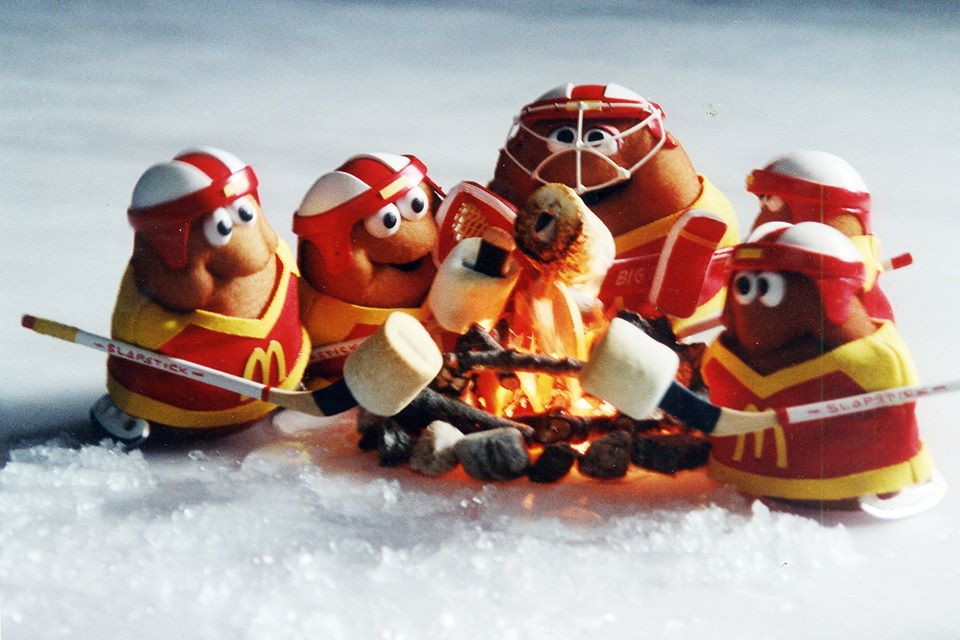 "The competition is heating up, so, of course, the McNuggets toast marshmallows," says Rich Seidelman, former art director at Leo Burnett.
With less than 15 seconds left in the spot, the puns keep flying at the fans. Ronald covers the ice, winning goal after goal. The McNugget Buddies also "cover" the ice — in their own way, of course. They help tuck an ice cube into bed. (Side note: there seems to be an awful lot of McNugget-sized equipment on an ice hockey rink that probably shouldn't be there.)
Suddenly, Ronald McDonald's puck goes to the McNuggets. The puck has the McNuggets, with all of the Buddies riding it into the net! Chaos ensues when the McNugget Buddies and Ronald McDonald collide into one another.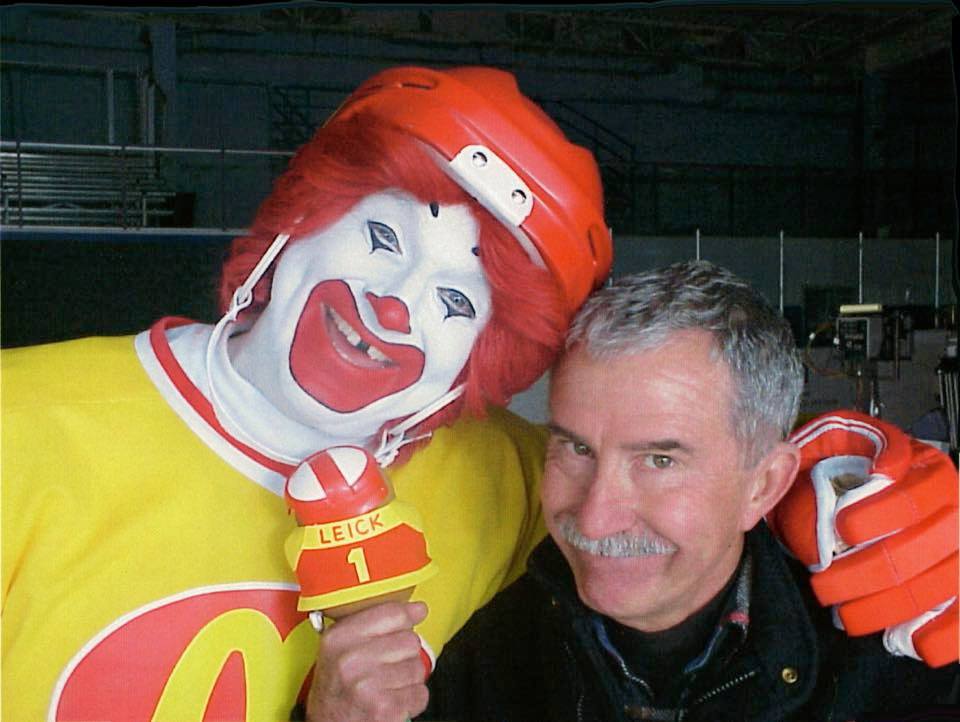 Where will this game end? Judging from Ronald's missing teeth, it looks like it's time for everyone's favorite clown to see a dentist! The McNugget Buddies don't have teeth, so they're in the clear.
Making Hokey Hockey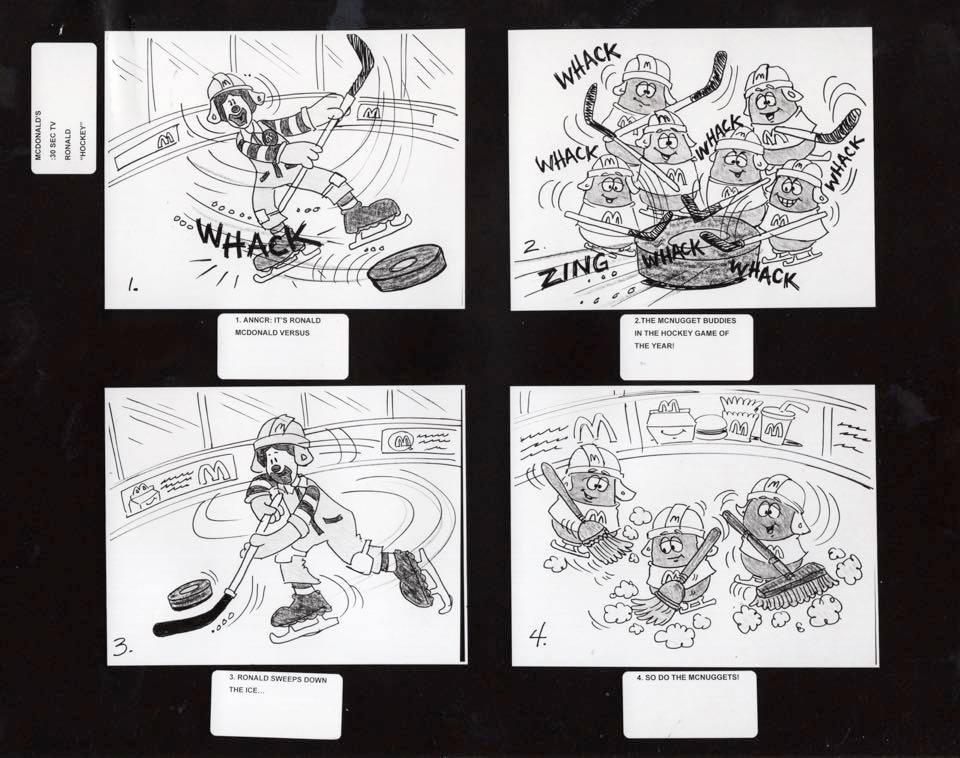 Several familiar faces from Leo Burnett, and puppeteers, helped bring Hokey Hockey to life. Ron Finley directed the spot and Barbara Fallon wrote the script.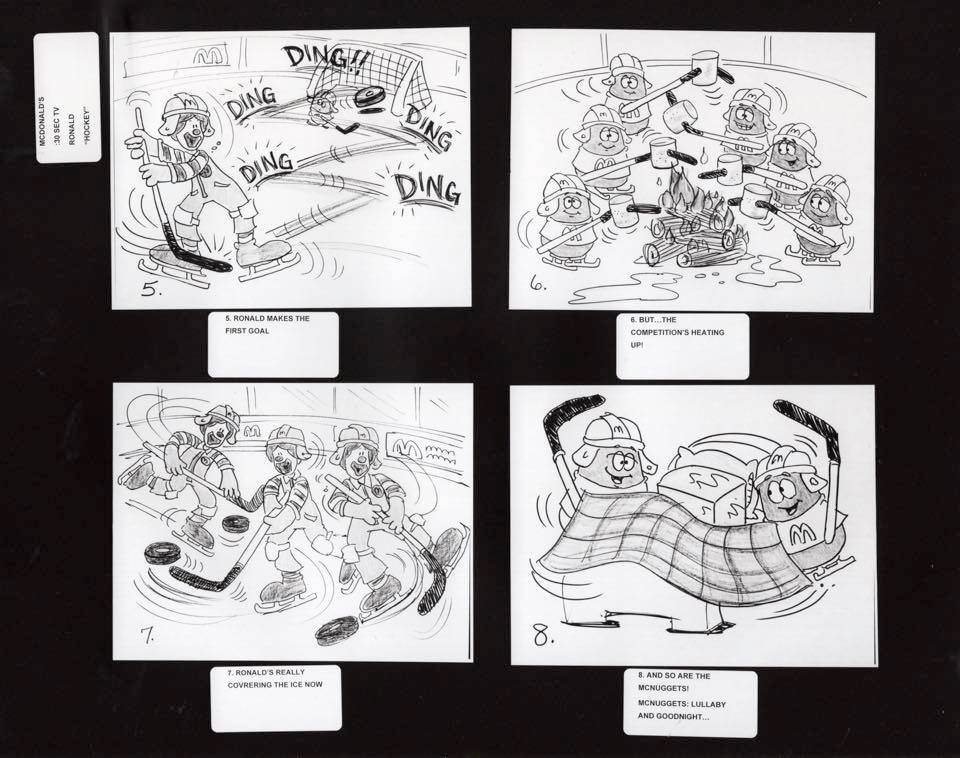 Seidelman directed its artwork, which closely mirrors these storyboards.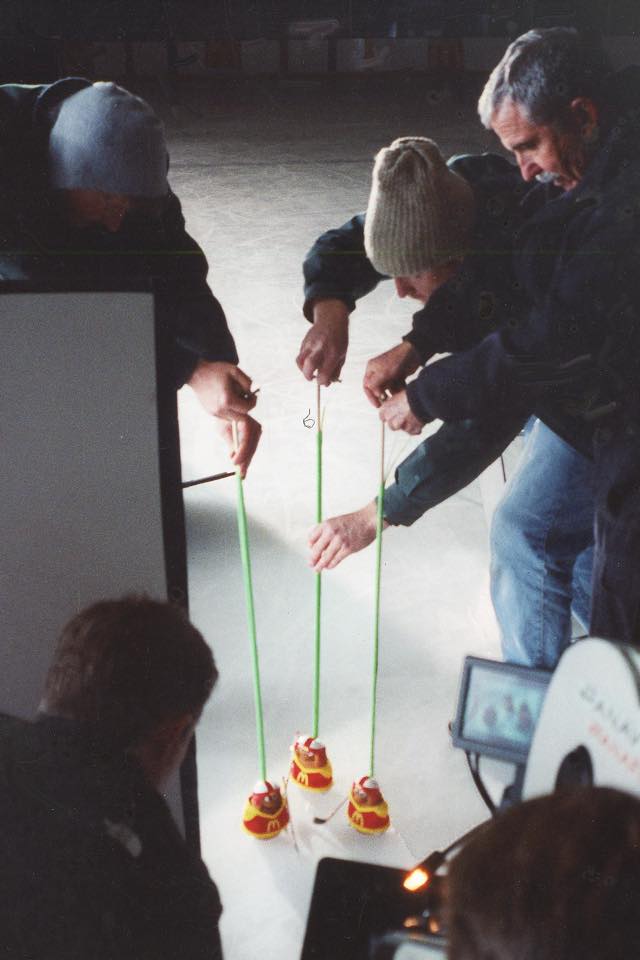 Does the ice rink in Hokey Hockey look real to you? That's because it's a real rink! The commercial filmed at a real ice rink in Los Angeles during April 1999. Puppeteers, including Carl Johnson, Tim Blaney, and Tony Urbano (seen here), helped devise green screen poles. This allowed the puppeteers to operate the McNugget from above. Otherwise, the rink would have to be drilled through in order to operate the McNuggets with the puppeteers stuffed underneath.
Jersey Nuggets
Watch Hokey Hockey closely. You'll notice little Easter eggs — nuggets, really — that reveal clever nods to the McDonald's advertising clients.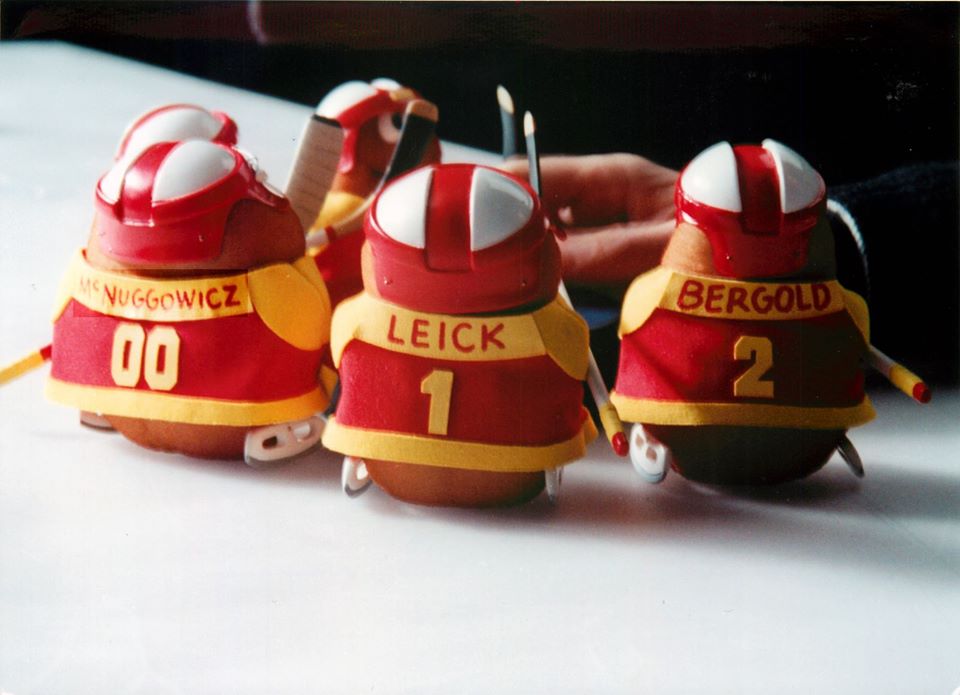 One scene in particular shows the McNuggets facing away from the camera on their hockey puck. The names "Leick" and "Bergold" are sewn into their hockey jerseys. These are the names of actual McDonald's advertising clients, Susan Leick and Roy Bergold.
"McNuggowicz," however, isn't a real client. It would be a scream if it was though!
Image Credits: Filming in McDonaldland