What happens when the iconic face for finger lickin' good chicken meets a cheetah famous for dangerously cheesy snacks? Cheetos' Chester Cheetah is officially the latest iteration of KFC's Colonel Harland Sanders.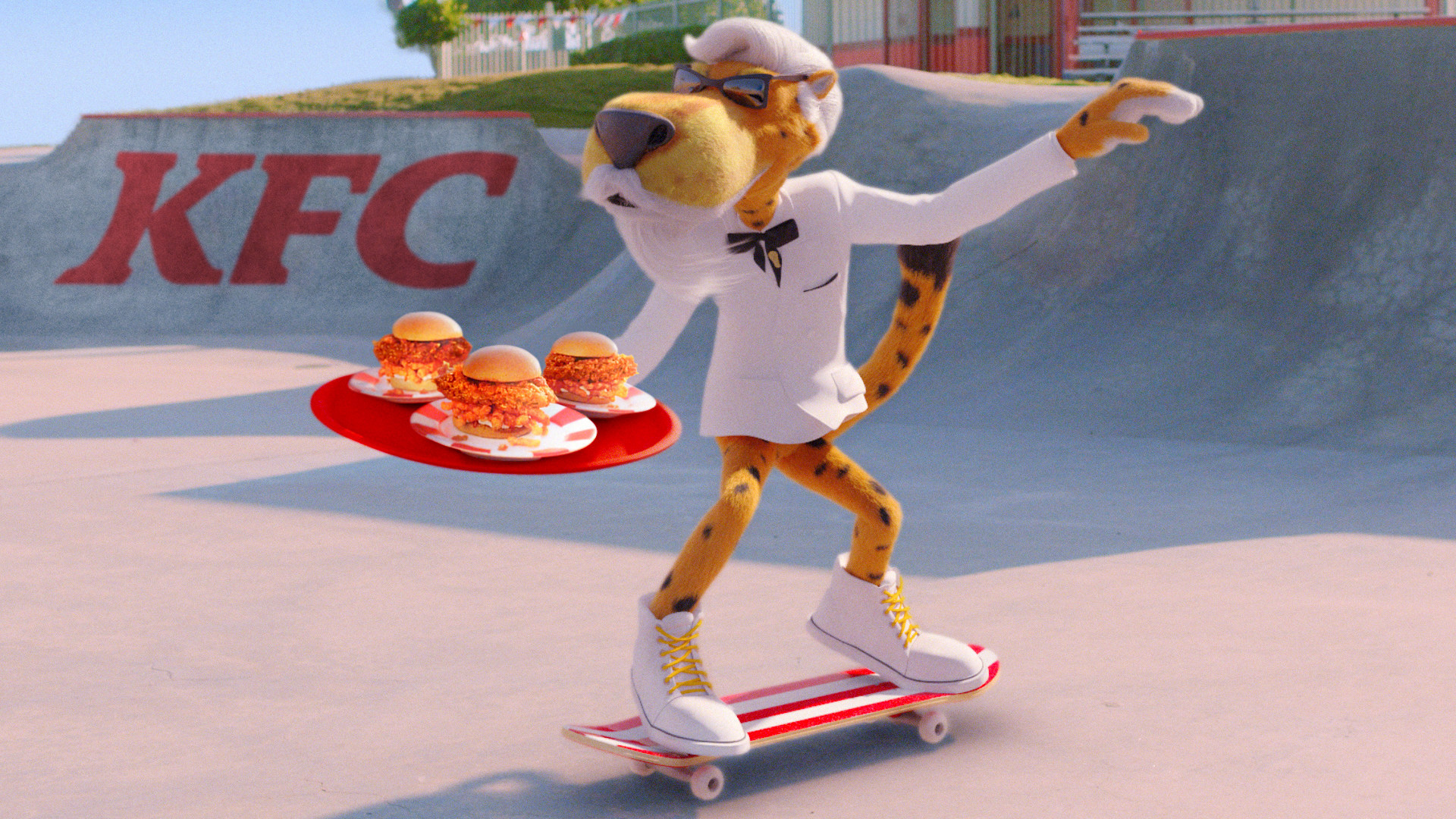 The First Brand Mascot To Portray Colonel Sanders
Over the last few years, several celebrities have stepped into Colonel Sanders' famous white suit. Everyone from comedian Jim Gaffigan to country musician Reba McEntire have put their own "Howdy folks!" spin on the legendary icon.
Pop culture icons have also depicted the Colonel. Colonel Bear, a small plastic honey bear dressed as the KFC spokesicon, debuted in early 2019 for KFC's Hot Honey Chicken. A few months later, Colonel Sanders was portrayed as Colonel Robocop. He reinforced rules for families to try KFC $20 fill-up buckets in extremely short timelines.
Now, KFC's ad agency Wieden+Kennedy has appointed Chester Cheetah as the new Colonel. It's a bold move, since he's the first brand mascot to ever depict Colonel Sanders. But why was another character chosen to help sell fried chicken?
KFC Debuts Cheetos Sandwich
Ever find yourself munching on a KFC chicken sandwich and thinking, "You know what this needs? Cheetos." Say no more. The Cheetos Sandwich is the latest KFC partnership with Cheetos.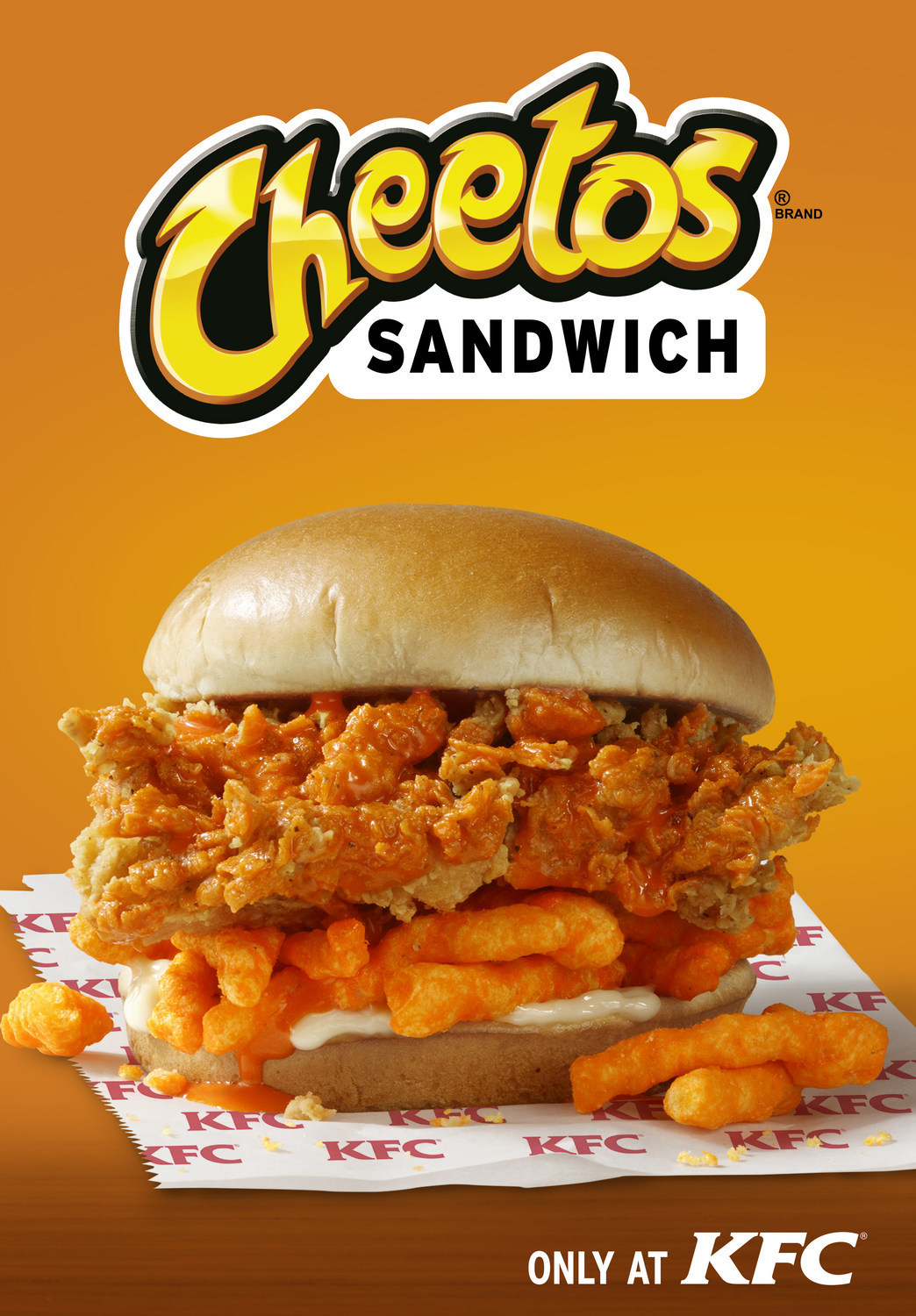 Launching June 28, the Cheetos Sandwich takes Extra Crispy taste to the next level. An Extra Crispy chicken filet is drizzled with special Cheetos sauce. It gets layered over Cheetos and mayo on a toasted bun. Crunchy and cheesy, together at last!
The Cheetos Sandwich will be available at KFC through the end of July. Want more? Check out KFC's Cheetos Lovers Box meal. This includes the Cheetos Sandwich, Popcorn Nuggets drizzled in Cheetos sauce, mac and cheese, potato wedges, and a medium drink to keep the crunchy, cheesy party going for everyone.
Who Should Be The Next Brand Icon Turned Colonel Sanders?
Now that Chester Cheetah has rocked the Colonel's iconic suit and white hair, which brand mascot could be next?
We're placing our bets on the next icon Wieden+Kennedy can give the Colonel treatment. It's a tough call. Maybe Julius Pringles from Pringles would be up for it? After all, they both share excellent mustaches in common!
Until then, keep up with Colonel Chester's antics on Twitter @KFC!