Remember when Mr. Peanut proved he's always there during Crunch Time during the 2019 Super Bowl LIII? Our favorite dapper legume drove crazy fast in his NUTmobile to replace baseball legend Alex Rodriguez's meh kale chips with Planters delicious mixed nuts. Just in the nick of time for the big game!
Mr. Peanut Returns to Super Bowl LIV
One year later, the Planters icon is coming back for 2020's Super Bowl Sunday. Mr. P's got a new commercial, courtesy of ad agency VaynerMedia, set to air during the game's third quarter.
What Do We Know About the New Commercial?
Details for Planters second Super Bowl commercial are being kept under lock and key. There isn't a teaser available to preview just yet, so watch this space for more emerging news to come.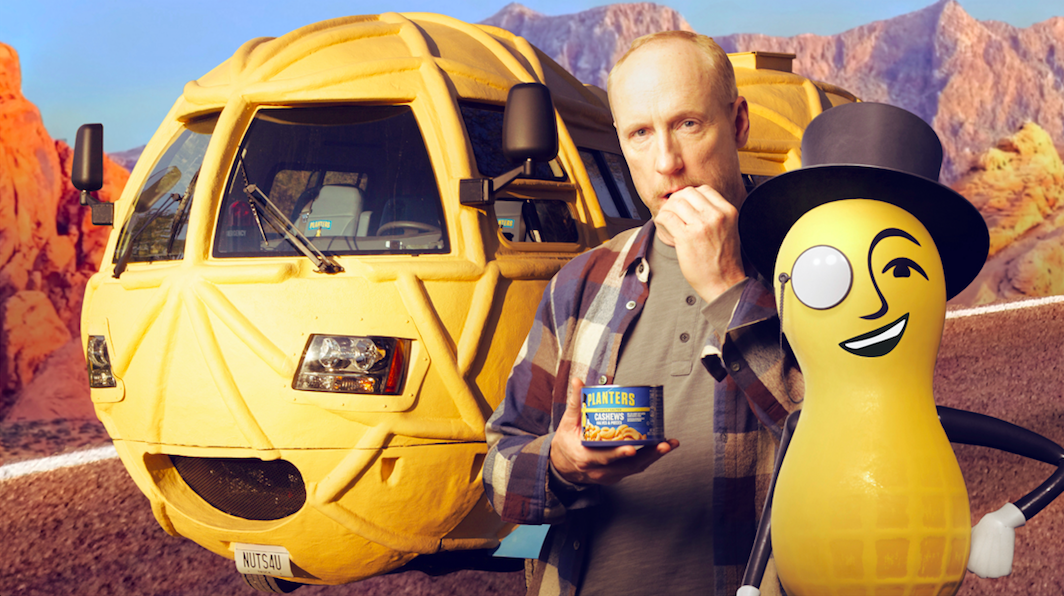 However, we do know that a new pal will join Mr. P on screen. Actor Matt Walsh (Veep) is teaming up with the Planters spokesnut. Together, the pair will be part of a story that is full of nutty surprises and shows just how much Mr. Peanut has his friends' backs during football's biggest night.
And, if Mr. P's tweets are any indication, it looks like the duo will be road tripping down to Miami for game night. Judging from their photo together, it looks like the NUTmobile has stocked up plenty of snacks to refuel.
What happens next is anyone's guess, but social media apps may provide early sneak peeks. Follow Mr. Peanut on Twitter and visit planters.com for more details. Don't forget to tune in on Super Bowl Sunday February 2, 2020 to see their journey unfold. Nut'n could be better than watching these icons adventure together!