In all my years spent writing about Mr. Peanut, the dapper legume brand mascot for Planters, I have never seen his character look so debonair as he does now.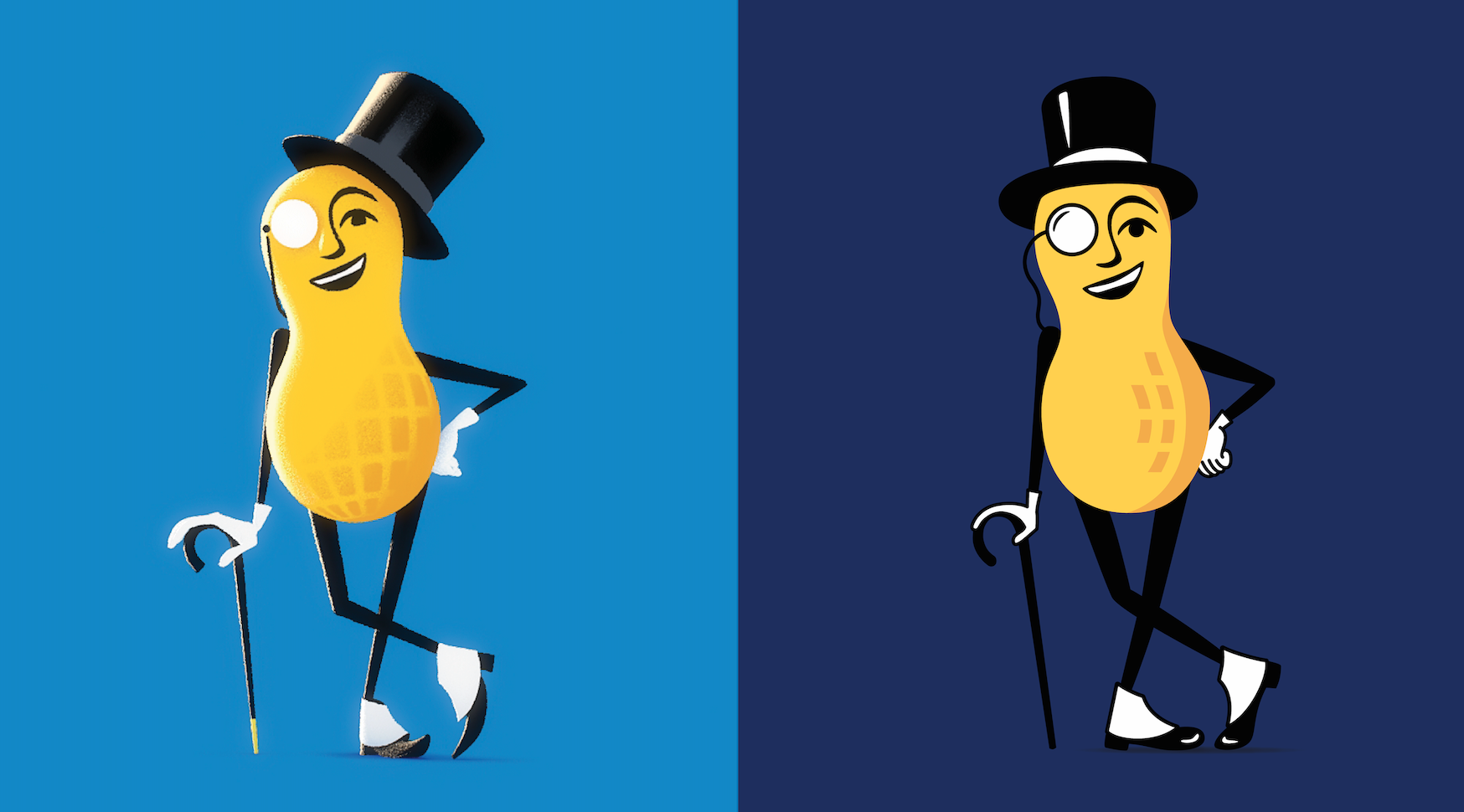 The 115-year-old snack brand recently received a refresh courtesy of the creatives at Jones Knowles Ritchie. Mr. Peanut's new look is full of charming details. From a gloved hand to a rarely seen signature, the latest iteration of Mr. Peanut pays tribute to over one hundred years of design.
Back With a Bit More Substance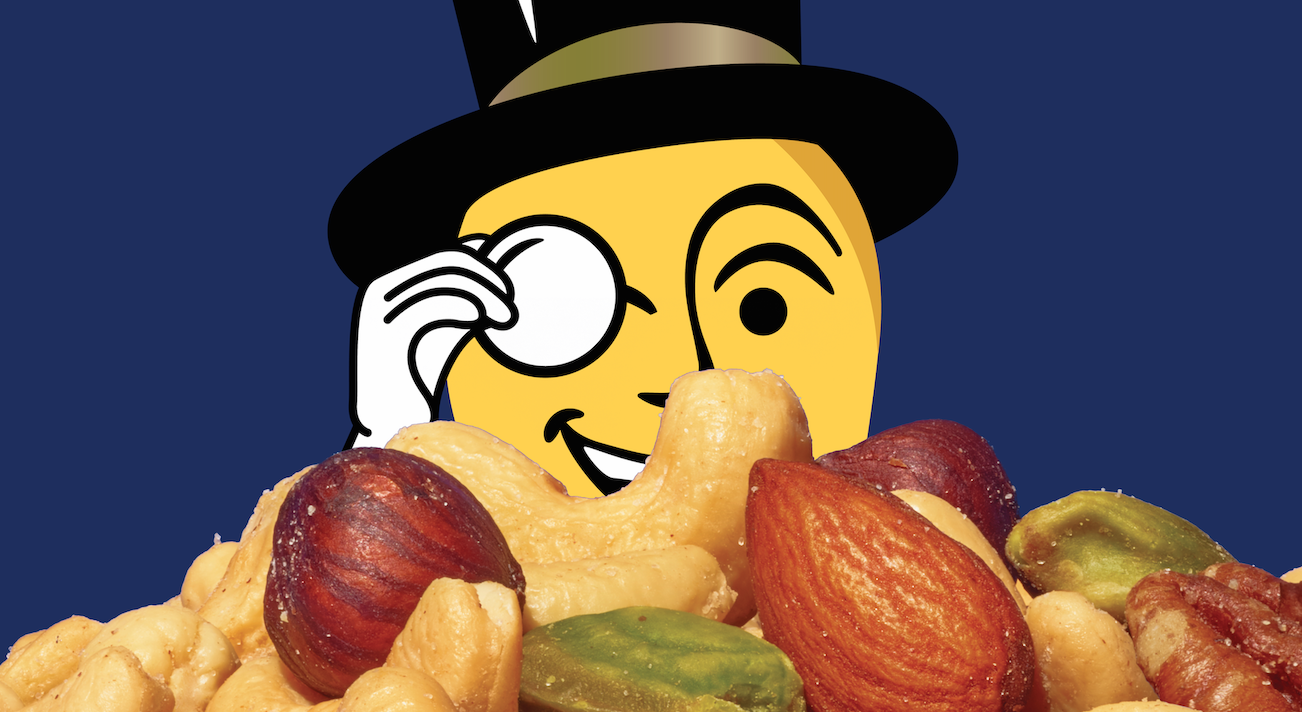 The 2020s started out on a more somber note for Mr. Peanut. You may recall he "died" (#RIPeanut) prior to Super Bowl LIV in 2020. The legume was reincarnated as Baby Nut in a Super Bowl spot. He grew up rather quickly, turning 21 in August (Peanut Jr.) and Bart during the 2020 holiday season.
By January 2021, Mr. Peanut — all dressed up in his signature spats and monocle — made his debut back into the spotlight. This time, his return pairs substance with swagger.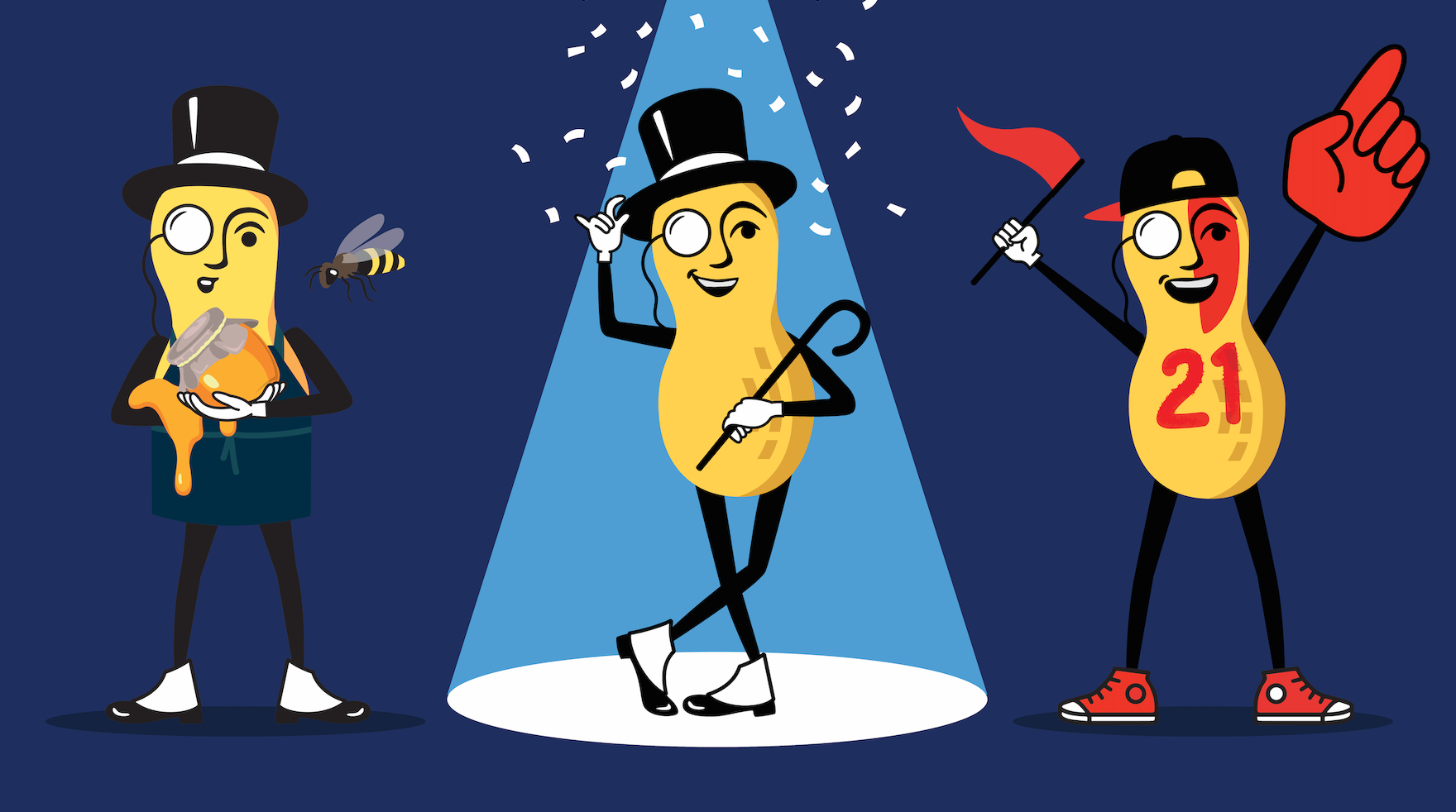 Mike Pierantozzi is the Executive Creative Director at VaynerMedia, which is working with Planters to launch this new creative campaign.
"When we brought back Mr. Peanut after he sacrificed himself during the 2020 Super Bowl, we wanted to make sure he came back both as the Mr. Peanut we all know and loved, but also that he had evolved in his year growing up for the second time. So, he's back, but with a bit more substance, a bit more swagger, a new, more elevated look, and a new message that encourages people to be 'a nut above' in how they snack, and in all they do," Pierantozzi says.
The Many Sides of Mr. Peanut

Ever since J. Walter Thompson helped polish up Antonio Gentile's sketch of a peanut as a potential mascot for Planters, audiences have been nuts for Mr. Peanut. His likeness has been seen on billboards, TV commercials, packaging, and as the star attraction at New York World's Fair in 1961.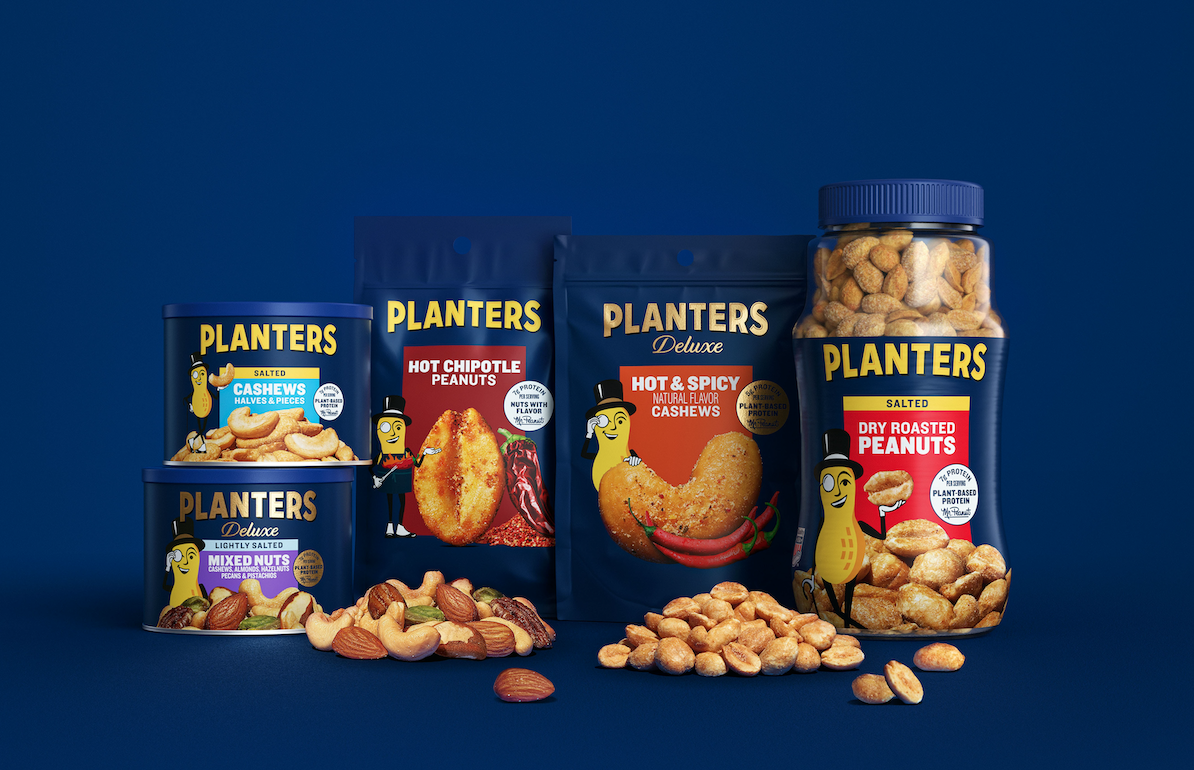 Speaking of packaging, JKR also worked on the packaging refresh for Planters. New photography highlights the incredible taste, texture, and variety of Planters nut flavors.
Look closely and you'll notice Mr. Peanut is playing a new role on every pack. (Sometimes emphasizing how spicy certain Planters nuts are for legume enthusiasts!)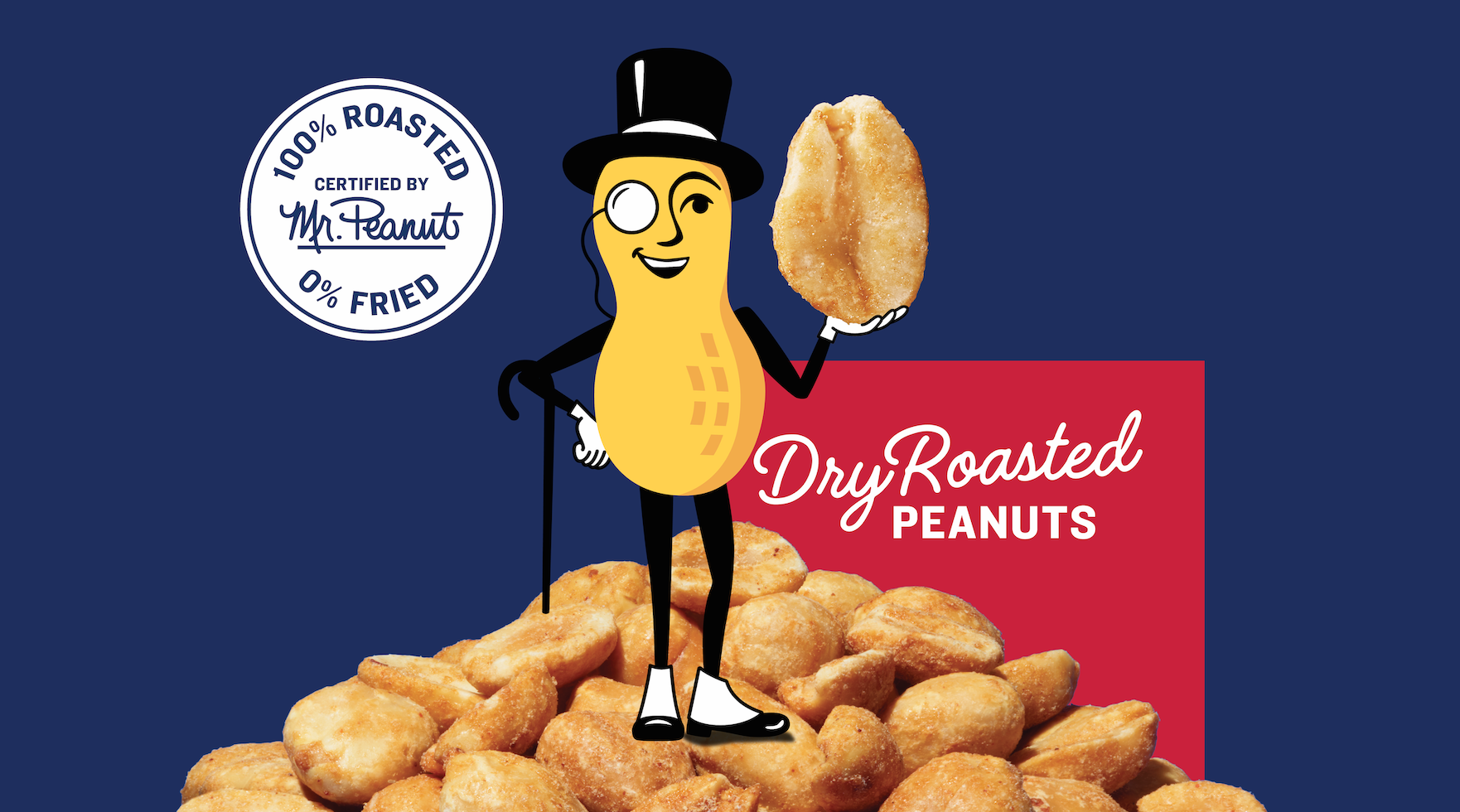 Doubting whether Planters nuts are fully roasted or not? Check for Mr. Peanut's signature. His certification is an extra bit of design detail that ensures all Planters nuts are 100% roasted and 0% fried.
"The creative idea behind the new brand identity, Substance with Swagger, is all about celebrating the brand's straight-to-the-nut sensibility, debonair flare, and crave-worthy irresistibility," says JB Hartford, Creative Director at Jones Knowles Ritchie (JKR). "We're thrilled to finally share with the world the many sides of our beloved Mr. Peanut."