Do you know the Frankmobile? It's the hot dog formerly known as the Oscar Mayer Wienermobile, of course! For the first time in nearly 100 years, the Oscar Mayer Wienermobile is changing its name and now goes by Frankmobile.
A Beefy New Name
Ever since the Wienermobile hit the road in 1936, the vehicle has sparked miles of smiles and united hot dog enthusiasts everywhere together around a love for meat.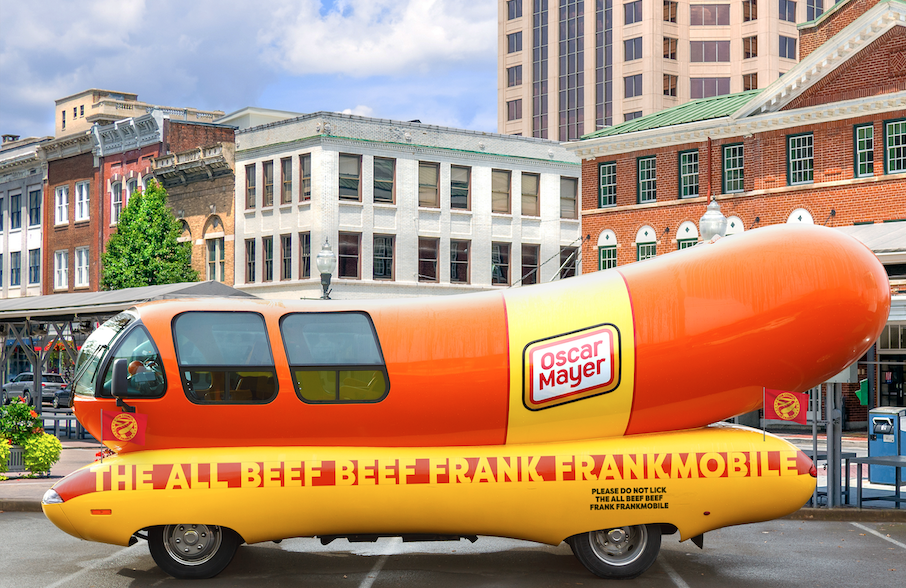 The Frankmobile's beefy new name pays tribute to Oscar Mayer's 100% Beef Franks. Which, incidentally, have debuted a delicious new recipe that has even more beefy taste and balanced flavor profile than ever before.
What's New Inside the Frankmobile?
A lot of bun-derful updates can be found inside and outside the Frankmobile's fleet of six vehicles! Some of these include saucy exterior decals and Frank Whistles, AKA Wiener Whistles.
As for the drivers known as Hotdoggers? They're now known as the Frankfurters.
"Franks for Frank"
Do you know a Frank, Franklin, Francis, Francesca or any other iteration of "Frank" in your life? The Frankmobile is offering "Franks for Frank" which is exactly what you think it is.
See a Frankmobile, stop by, and if your name is an iteration of "Frank" you'll receive a coupon for a free package of Oscar Mayer 100% Beef Franks. Summer snacking and beating inflation, all thanks to the Frankmobile?
Where's the Frankmobile Going Next?
Good question! From coast to coast, fans can keep tabs on the Frankmobile Meat Fleet using the Oscar Mayer tracker.
The Frankmobile tours year-round and publishes its schedule on a rolling two months. Track it here for an unforgettable meet and greet!