Life moves pretty fast when you're a legume. Earlier this year, Planters fans were shellshocked to hear that Mr. Peanut passed away at age 104 just before Super Bowl LIV. #RIPeanut.
The Planets icon was quickly reborn as Baby Nut in commercials that aired during the Super Bowl. Some believe the tears of the Kool-Aid Man brought him back to life.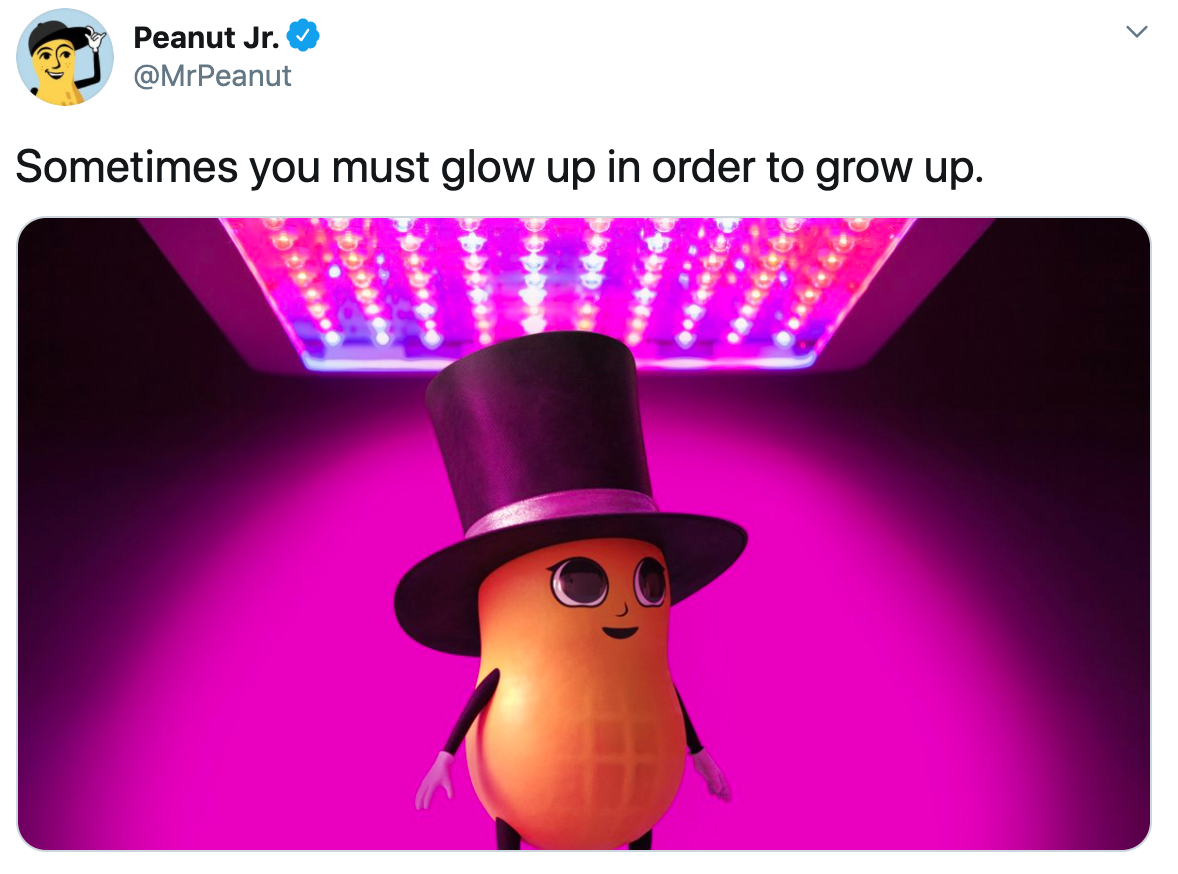 There have been little signs all throughout this year that Baby Nut is growing up — mostly observed on the @MrPeanut Twitter handle. Over the last 24 hours, our favorite legume has been experiencing the urge to glow up so he can grow up. Also, he's consulting Google about his limbs hurting. Sounds like somebody is about to go on a major, magical growth spurt!
Meet Peanut Jr.!
On Tuesday August 11, 2020, Baby Nut is shellebrating his new stage of life. He's now Peanut Jr.!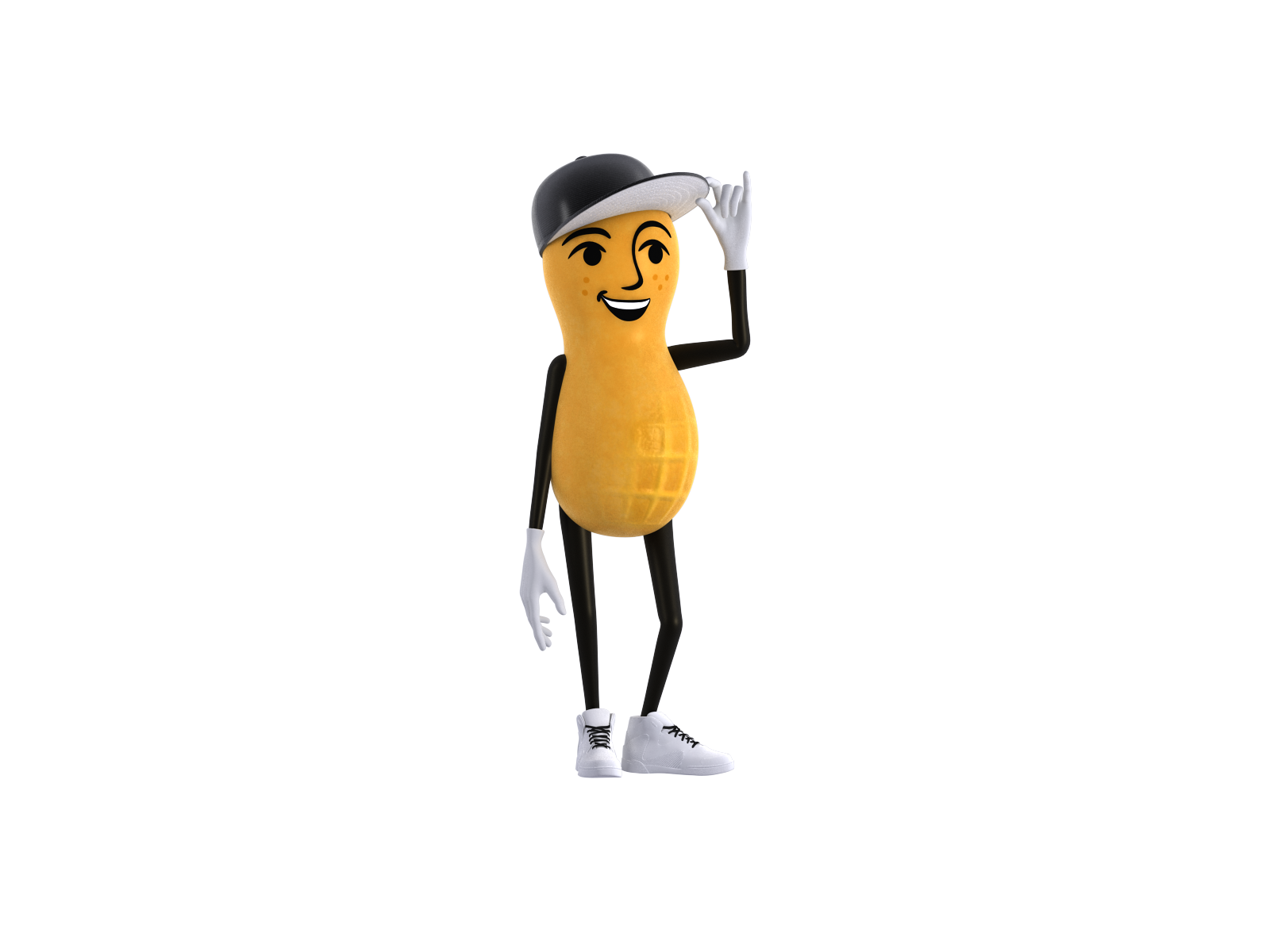 Peanut Jr. is a 21-year-old peanut who is officially the legal drinking age. He has freckles on his face. Peanut Jr. also dresses casually, wearing a baseball cap and sneakers. He's excited to become a peanut of the people and to learn more about his personality — including his go-to drink order!
How, exactly, did Peanut Jr. go from Baby Nut to 21-years-old in less than a year? Wait, is the year still 2020 or are we actually living in a 2041 world? The answer is his magic growth spurt. Time moves pretty fast in peanut years.
That, and it has been a weird year. Anything can happen in 2020 — including a brand mascot that ages into a young adult legume overnight.
Let's Shellebrate Birthdays!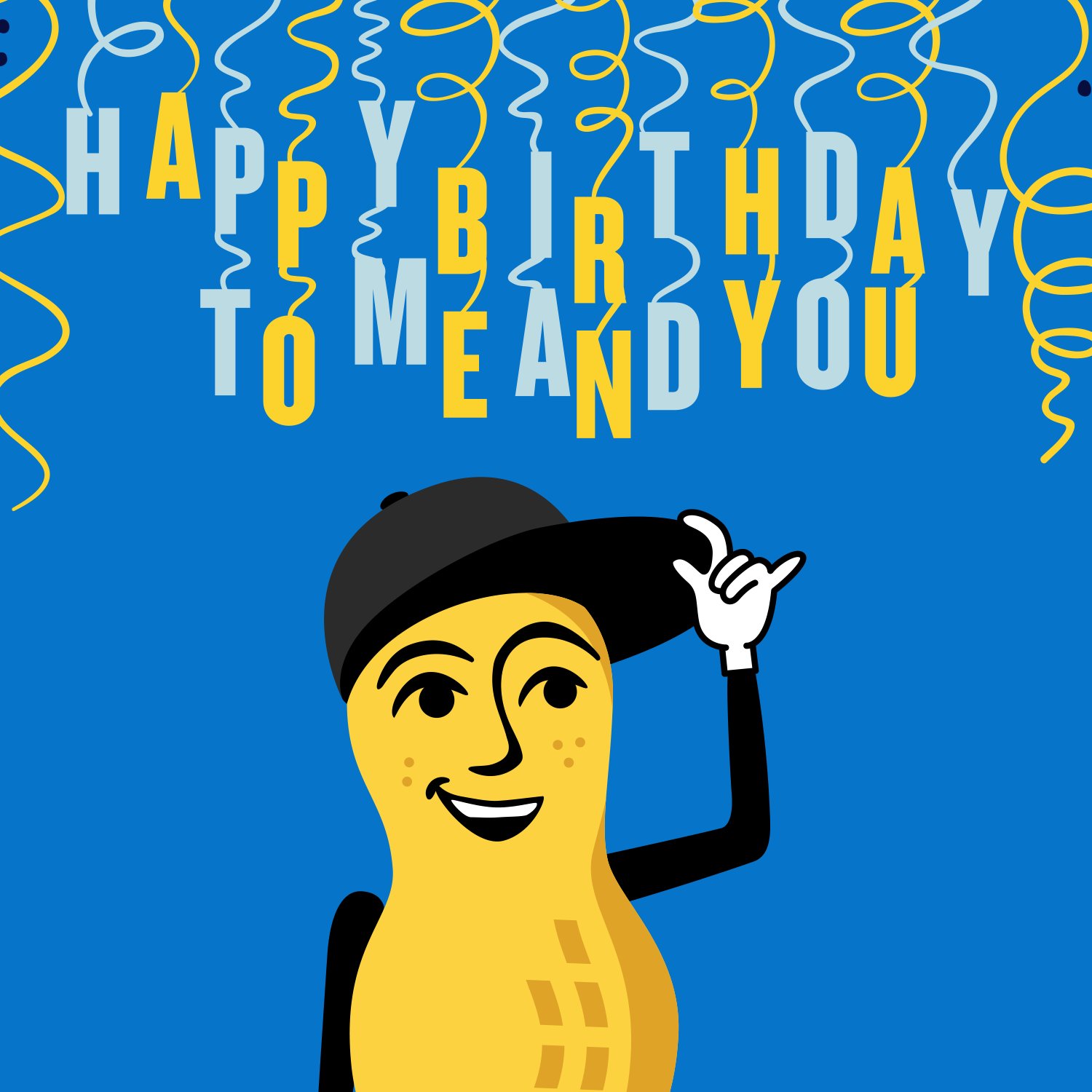 In honor of his 21st birthday, Peanut Jr. is helping others that missed out on parties over the last few months for a special birthday surprise. He's encouraging anyone that celebrated a birthday in quarantine or will celebrate in quarantine to tweet him their dream birthday gift. Remember: you can only use 10 words or less to describe this dream birthday gift! Make sure to include the hashtags #MakeMyBirthdayNuts and #Sweeps when tweeting @MrPeanut's Twitter handle.
Three lucky fans will win $2,100 (get it?) in cash. The money will be delivered socially distancing style to their doorstep by the iconic NUTmobile. Join the nutty celebration now through August 24th for a chance to win! Good luck!