Ronald McDonald isn't the only clown in McDonaldland! In 1989, the creatives at Leo Burnett dreamed up a new 0:15 second McDonald's commercial called "Clowning Around" starring Ronald and a few new McDonaldland clowns.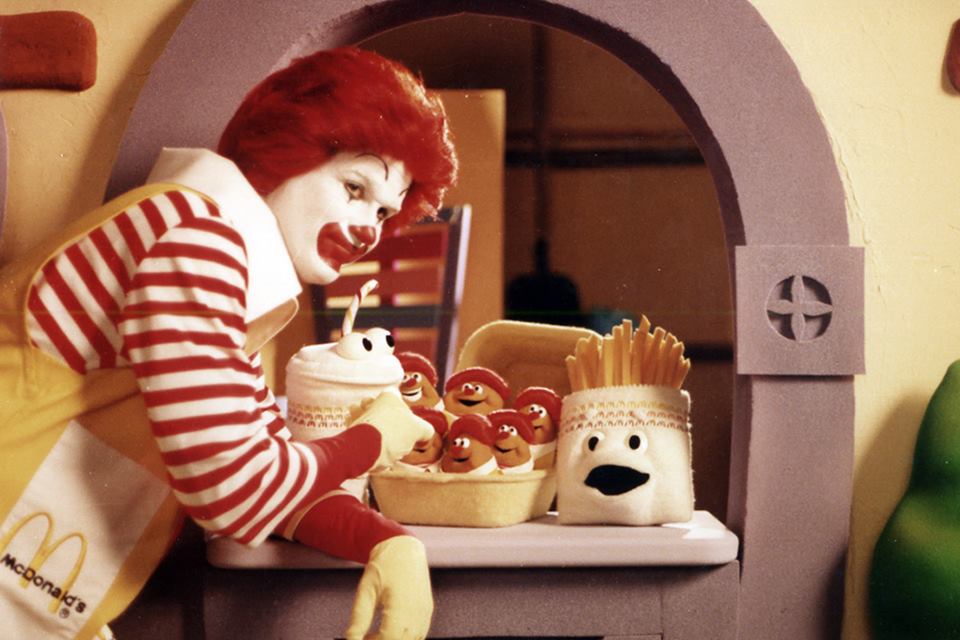 "Clowning Around"
Ronald stops by to hang out with the Happy Meal Guys. He taps on the lid of the box the Chicken McNugget Buddies are inside. Normally, their box lid is wide open. "Hey, what are the Chicken McNuggets doing in their box?" Ronald asks the Happy Meal Guys.
"Oh, they're just clowning around!" Shake and Fries enthusiastically exclaim.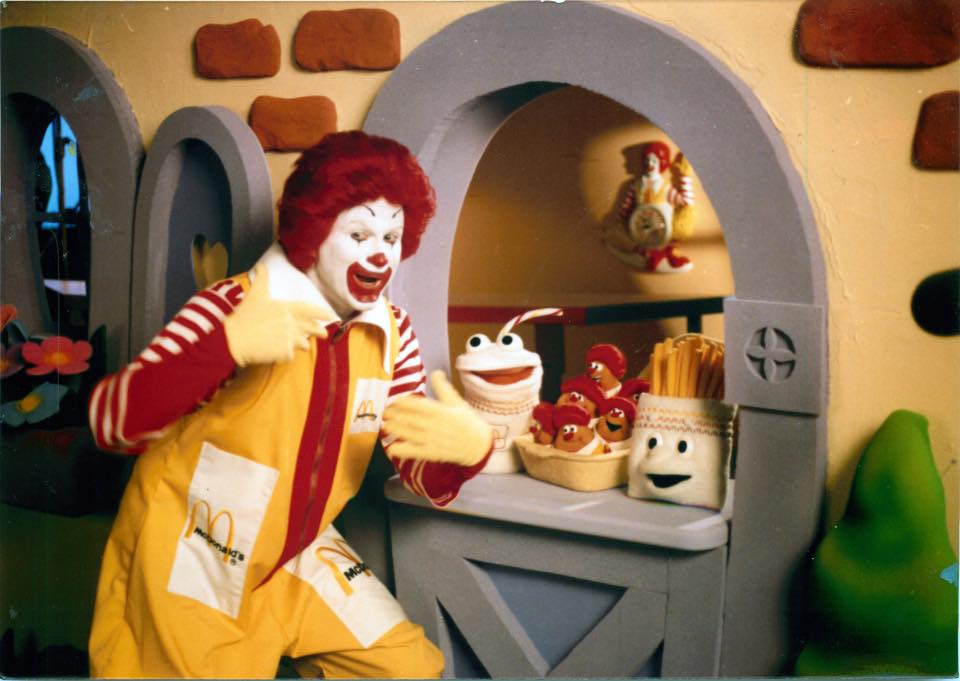 The box lid swings open. It's the wacky McNugget Buddies, all dressed up like Ronald! Each one has a red hair wig, clown noses, and can't stop giggling. Ronald catches a case of the giggles, too. Hey, they're just clowning around!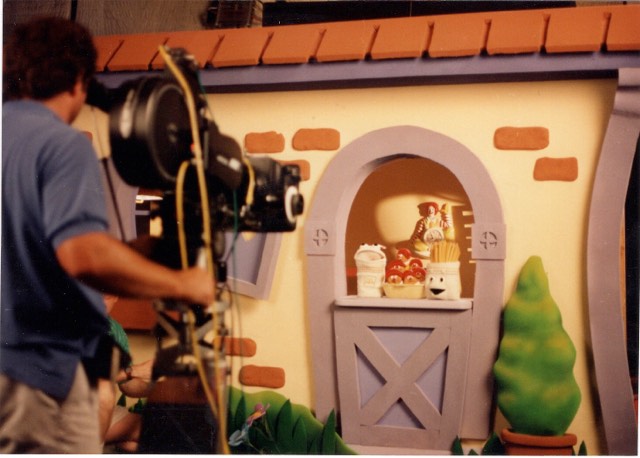 Behind The Scenes Of Making "Clowning Around"
Former Leo Burnett art director Rich Seidelman drew the frames for the "Clowning Around" spot. He recalls that since it was so short (15 seconds) only a few frames were needed for the storyboard.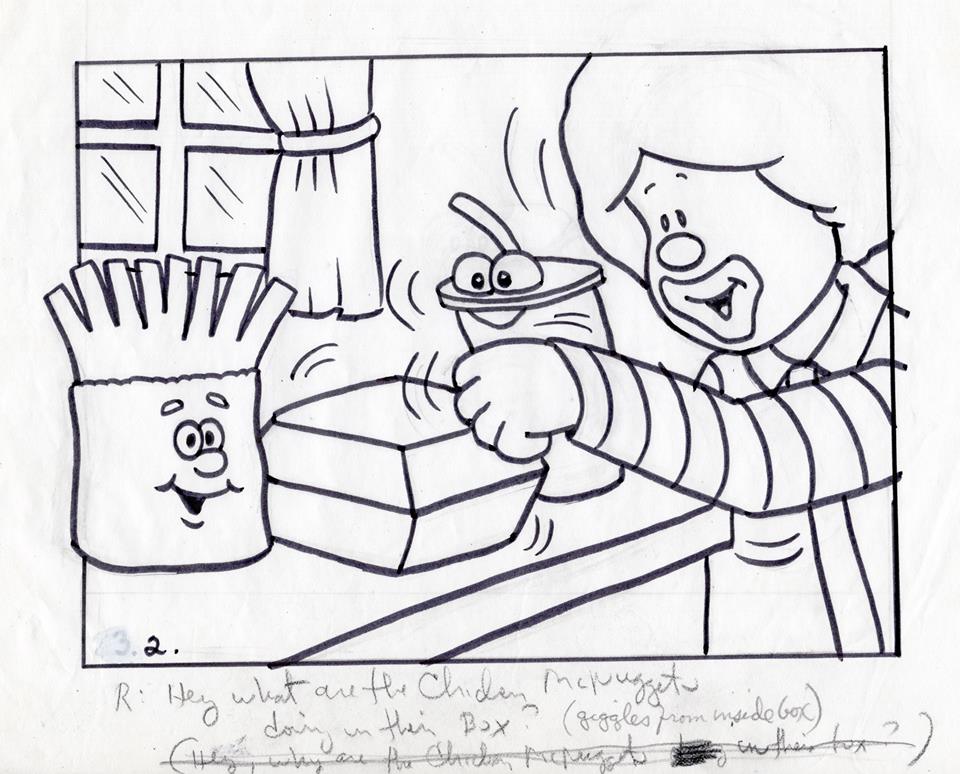 Ronald knocks on the McNugget Buddies closed box.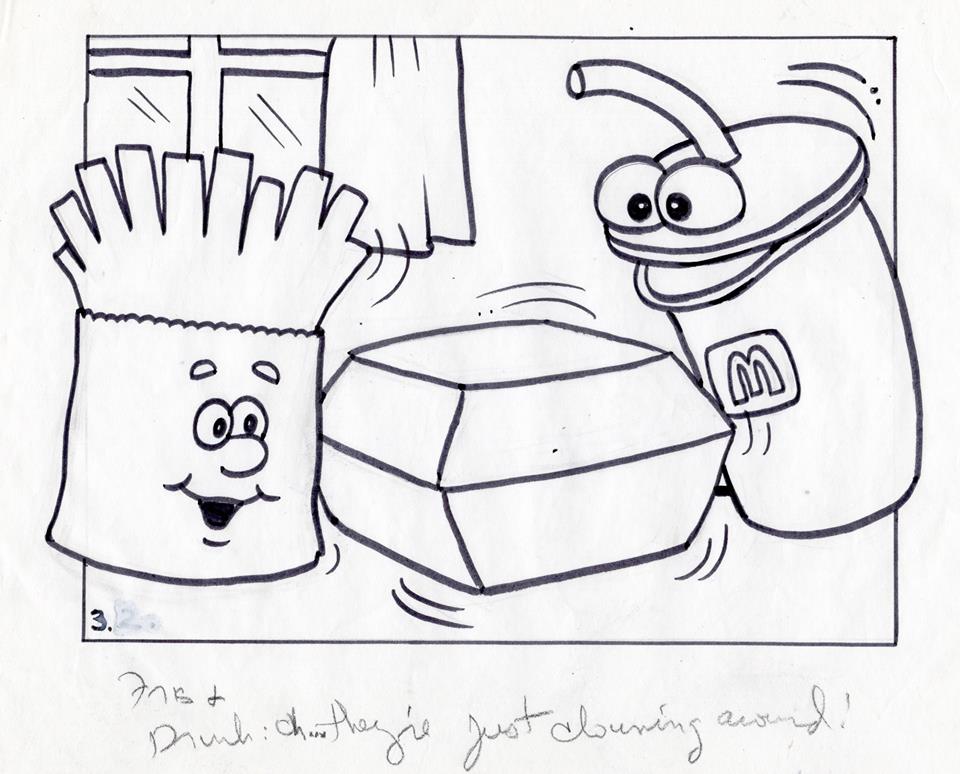 The box begins to shake. The Happy Meal Gang knows what they're up to inside!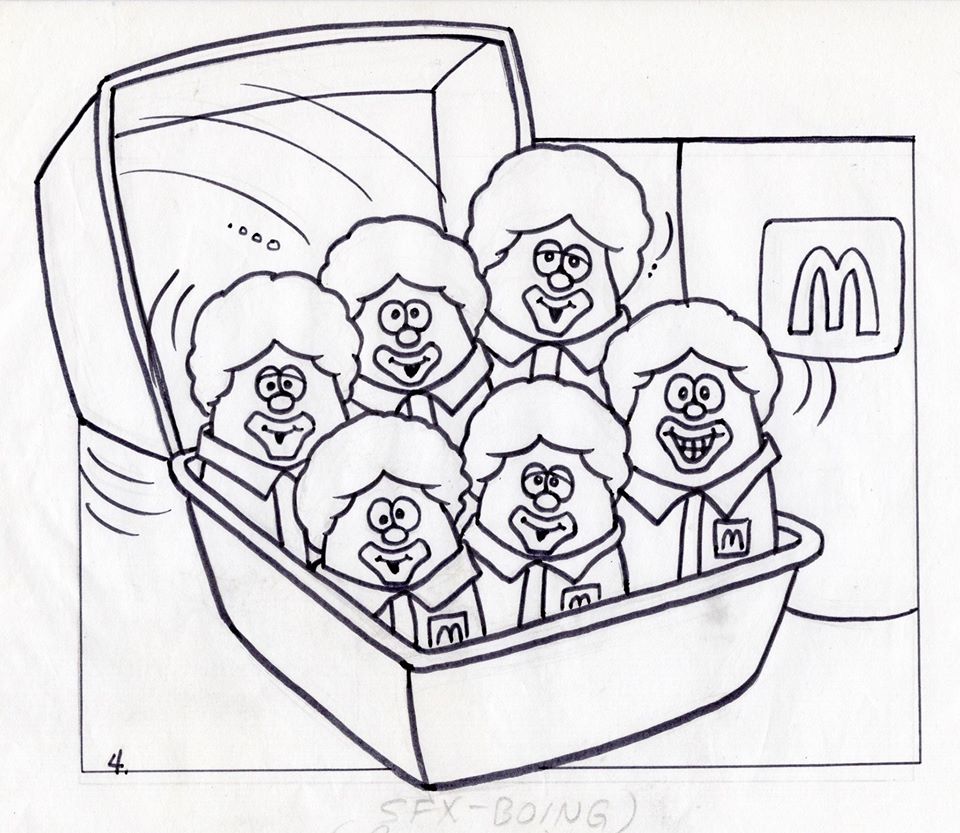 Pop goes the lid! McNugget Buddies are all dressed up as Ronald McDonald's mini doppelgängers!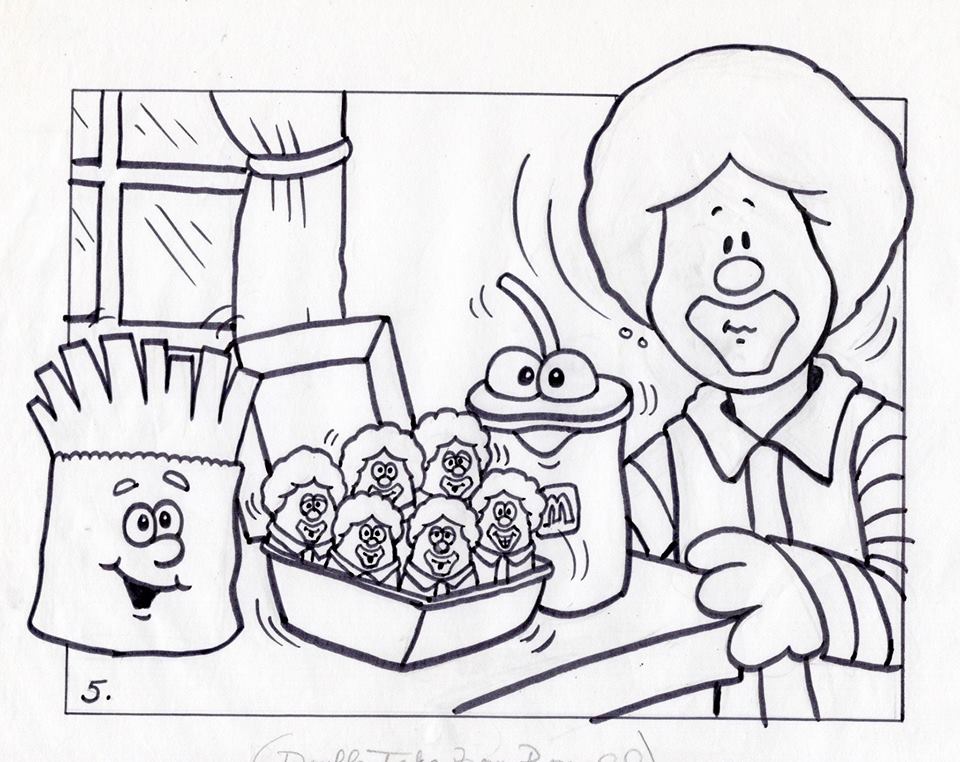 Everyone enjoys a laugh together. Oh, those silly McNugget Buddies!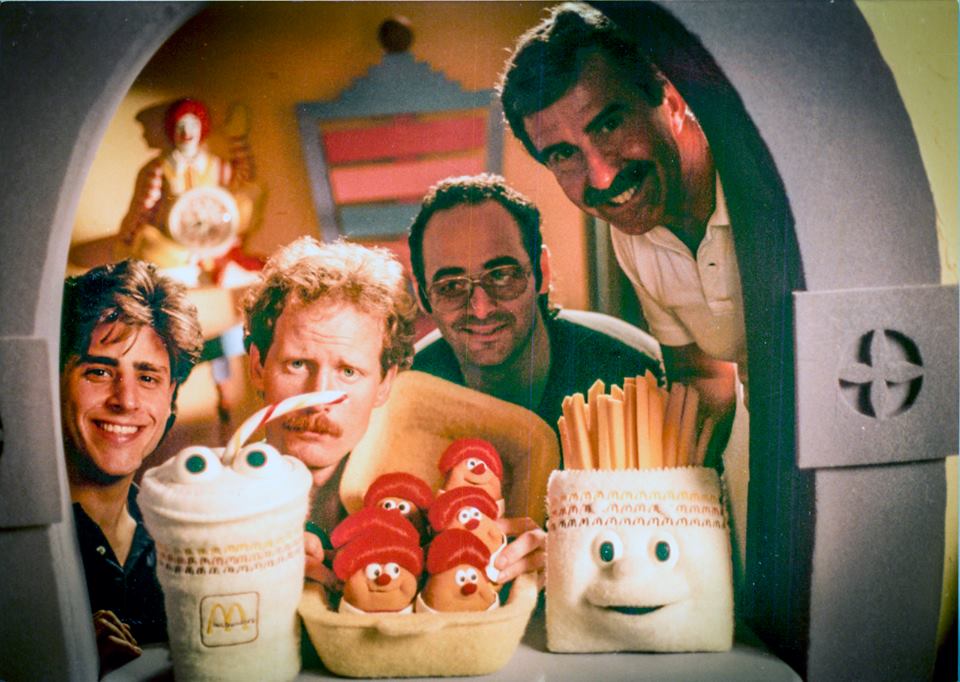 Seidelman recalls that Barbara Fallon wrote the spot and Lee Chapman directed it. His favorite stars aside from the McNugget Buddies were Bruce Lanoil, Tim Blaney, Rico Topazio, and Tony Urbano. These are the four talented puppeteers that brought the McNugget Buddies in their Ronald costumes, and the Happy Meal Gang, to life.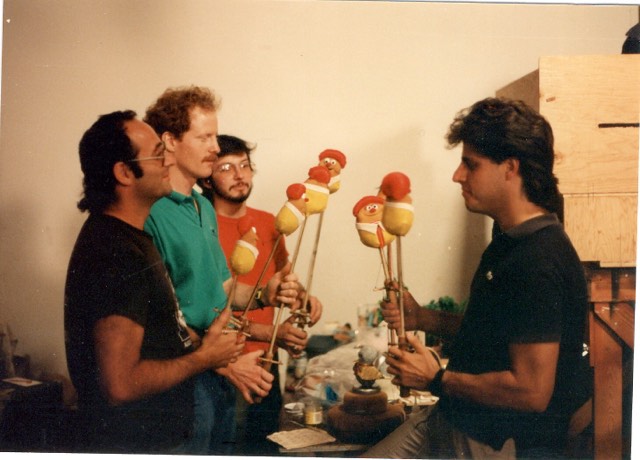 Seidelman is particularly found of the photo above of the puppeteers with the McNugget rod puppets.
"I always liked to call it 'McNuggets On A Stick.'" Seidelman says.
Image credits: McDonaldland. Filming In McDonaldland.