Every year, we look forward to enchanting Christmas advertisements from UK retailer John Lewis and their ad agency adam&eveDDB. Memorable faces from previous campaigns include Monty the Penguin, Buster the Boxer, and Moz the Monster. The 2019 John Lewis advert, launched in partnership with Waitrose & Partners, introduces a dragon named Excitable Edgar.
The Story Of Excitable Edgar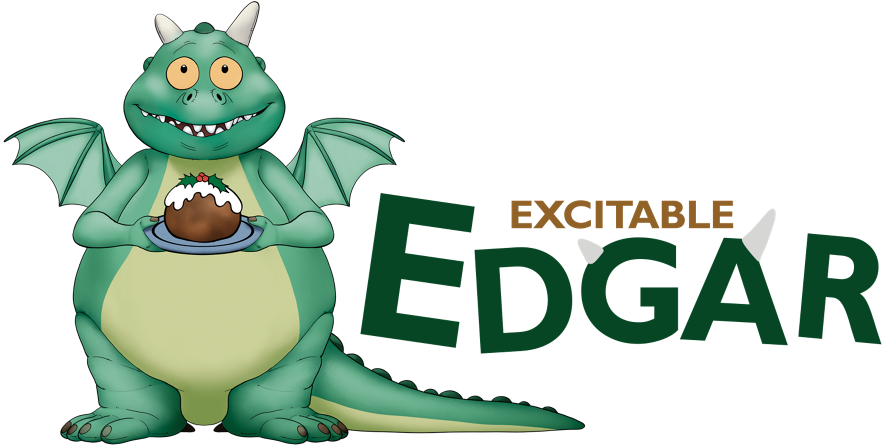 Who is Edgar, the chubby green dragon featured in this year's ad campaign? Edgar is best friends with a little girl named Ava (played by actress Ruby Dailly) who is a baker's apprentice. The pair live in a quaint, small town together. Edgar is curious and excited about the world around him and wants to be a part of the Christmas festivities.
There's just one problem. It's a common problem many dragons have in common. When Edgar gets too excited, he accidentally shots flames from his nostrils. Dan Smith, lead singer of the band Bastille, does a pitch-perfect cover of REO Speedwagon's "Can't Fight This Feeling" that provides a fitting soundtrack for Excitable Edgar's behavior.
Edgar quickly, but not purposefully, melts a snowman and an skating ice rink. This worries Ava. As the town unveils its Christmas tree, Edgar attends with a scarf wrapped around his mouth. The scarf may keep the flames from shooting out of his mouth, but Edgar should have gotten earmuffs! The flames shoot out of his ears, burning down the tree.
The villagers are stunned. Excitable Edgar is ashamed of what he has done. He runs away and locks himself up at home while Ava waits patiently outside his door.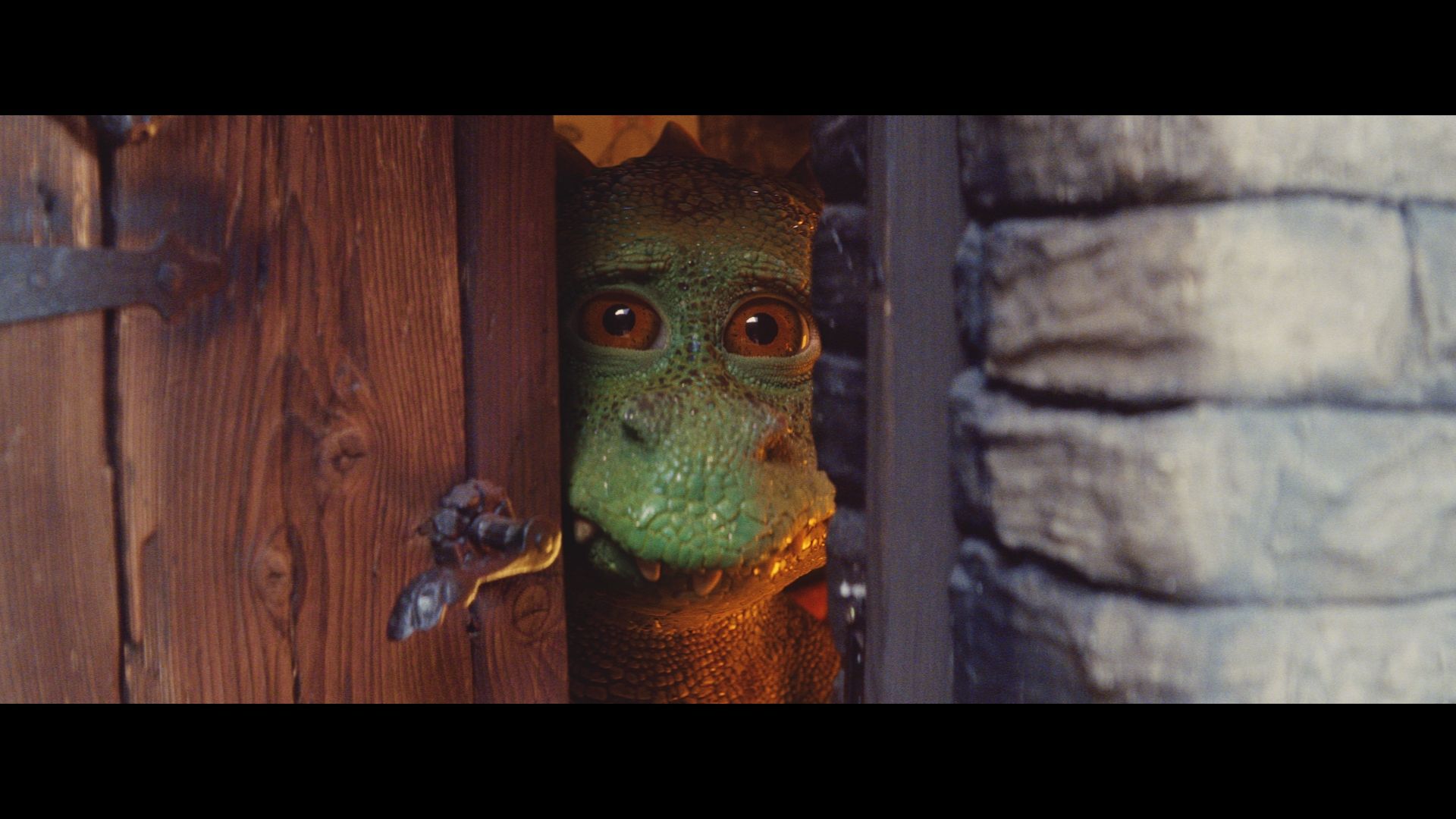 Sometime later at the bakery, Ava watches a loaf of bread being baked in the oven. This sparks a lightbulb moment. Ava goes to Edgar's home with a wrapped gift in hand. A bashful Edgar opens the door and tears up when he opens his gift. Because of his accidental destructive behavior, Edgar thinks that he's not part of the village. But, Ava is still very much his friend. Her gift shows him that he is loved and cared for.
Suddenly, an understanding passes between the pair. They know what needs to be done next.
Christmas Feast
Shortly afterwards, Ava arrives to the town's holiday feast. She uses a trumpet to announce her arrival — and Excitable Edgar. The villagers are shocked to see Edgar has returned, but their shock turns to fear when his nostrils flare up. Will their feast catch in flames?
Edgar pulls out the gift from behind his back, which turns out to be a Christmas pudding. He quickly flambés it with the help of his nostrils, much to the surprise and delight of the villagers. This is more than a delicious contribution for the feast. It's a sign that Edgar can be part of the Christmas festivities in his unique way.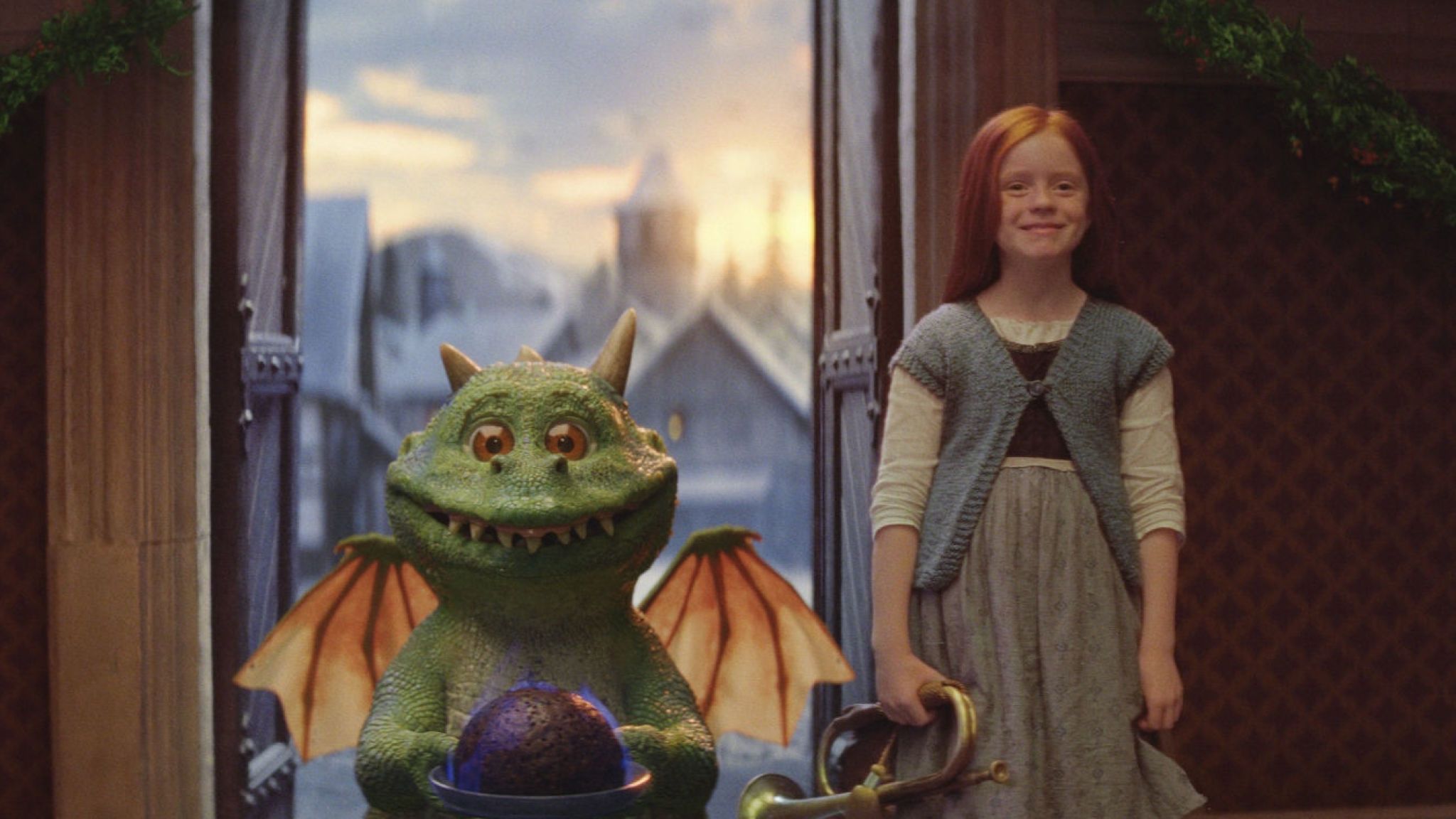 She presents him with the perfect gift – a delicious Christmas pudding – which ensures he plays a unique role in the spectacular village feast, lighting up Christmas in his own special way.
Excitable Edgar Comes To life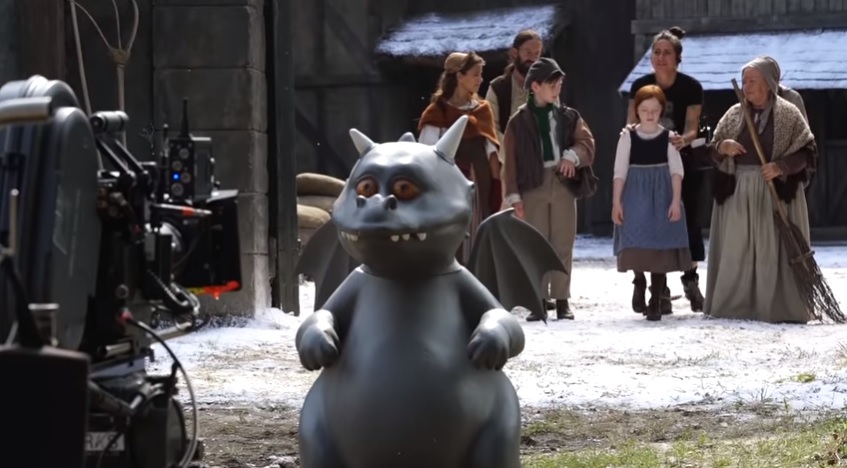 Richard Brim, Chief Creative Officer at adam&eveDDB, says that their agency receives 300 to 400 scripts every year. This particular script, according to Brim, had been touched on before, but they had struggled to find the ending. The script ultimately came to life when John Lewis and Waitrose decided it's about thoughtful gifting and hosting.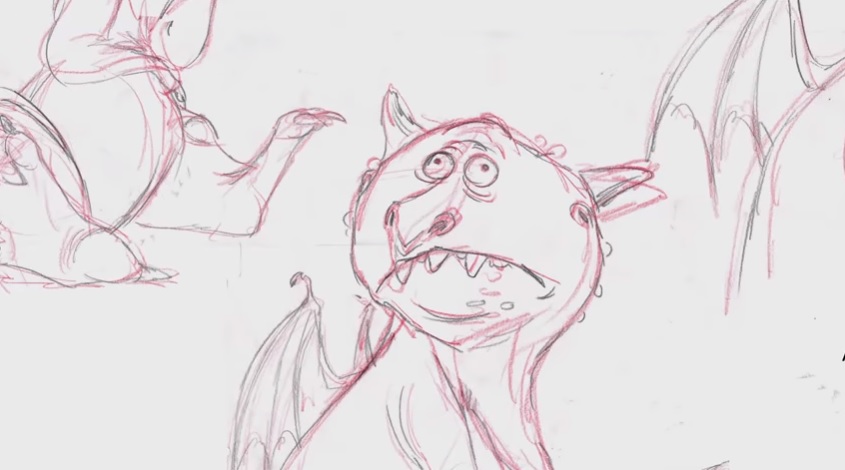 The initial conversations around Edgar were focused on how to turn a young dragon into a living, breathing character. Who is Edgar? How does he look when he's happy, sad, and excited? Early illustrations of Edgar's various designs were etched out on paper. Then, the process began for grayscale animation and rendering for Edgar's skin texture with the help of Untold Studios.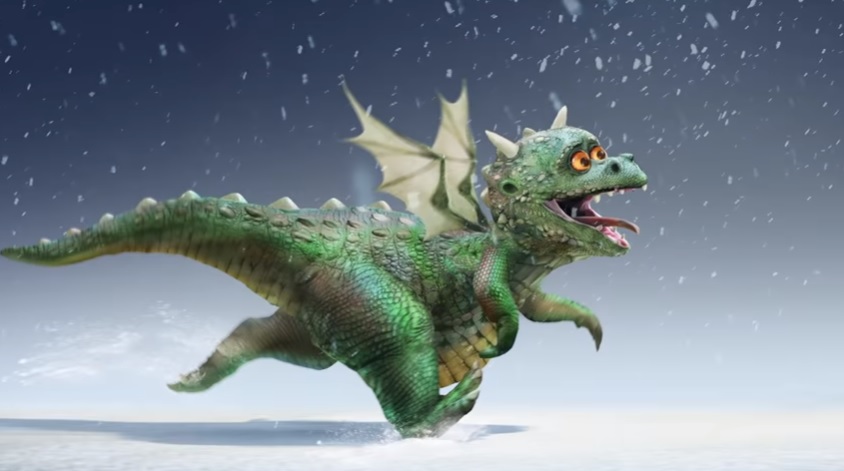 "We gave Edgar muscles and skin and fat," says Tim van Hussen, Animation Supervisor at Untold Studios. "Edgar has an actual face that moves around, which is a tremendous amount of work."
Directed by Dougal Wilson, the advert is larger than life in both the scale of its creation and message. It's joyous and makes you smile from start to finish, with the message that it's important to accept everyone's differences.
Watching the making of Excitable Edgar here!