It's not even 2023 and we already have a confirmed brand mascot for Super Bowl LVII! Make that several mascots — specifically spokescandies.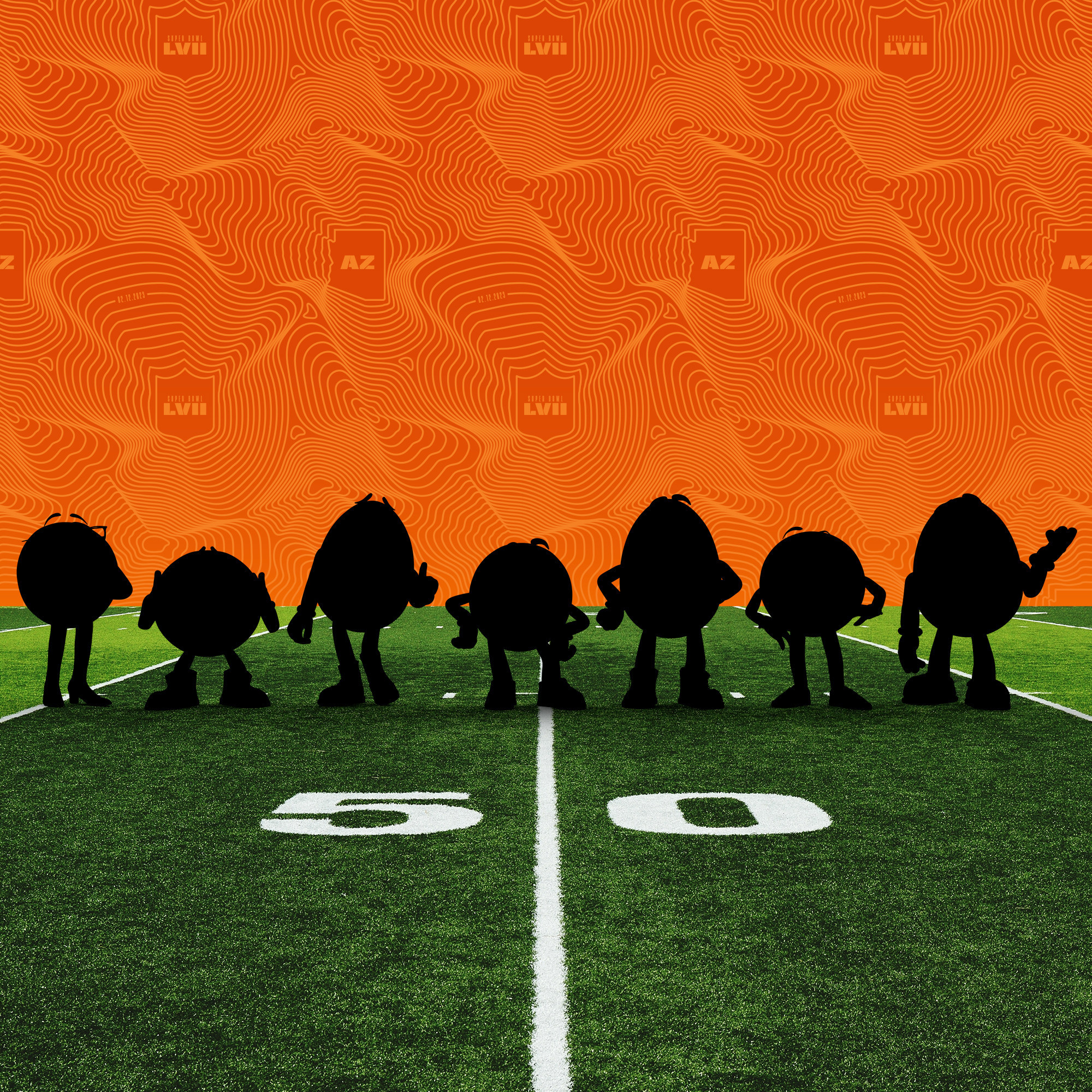 Mars announced on December 22, 2022, the M&M'S brand, and its mascots, are returning for the Super Bowl.
What Will Happen In The Game Day Spot?
Over the years, the M&M'S have enjoyed some of Super Bowl's most celebrated Game Day commercials. Memorable spots included 2021's "Come Together" commercial starring actor Dan Levy and 2018's "Human" where Red wishes to be turned into a human and transforms into actor Danny DeVito.
Thus far, we know the M&M'S return to the Super Bowl will be summed up in one word: legendary.
"Mars has delivered some of the most buzz-worthy Super Bowl moments over the years, and we're inspired by the M&M'S brand being back in the mix in a new way for 2023," said Gabrielle Wesley, Chief Marketing Officer at Mars Wrigley North America.
"M&M'S brings people together through the power of fun to foster belonging, with universal humor that entertains fans in a way only a globally loved and legendary brand like M&M'S can. The latest campaign extends our purposeful work over the last year but is rooted in a new creative territory, and we can't wait for our fans to see what's about to unfold."
If this new campaign is said to be legendary and purposeful, I think it's safe to place your bets the new M&M, Purple, will be in the Game Day commercial. Purple is the newest addition to the M&M'S spokescandies. She made her debut in September 2022 as the first new character in a decade.
We'd start guessing now what these fun-loving mascots will be up to on Game Day, but let's wait for the teaser spots to drop. Can't wait to see new and familiar M&M'S together during the Super Bowl again!