It's Saturday night at Monster Mansion and our friends Count Chocula, Franken Berry, and Boo Berry are sitting around feeling frightfully lonely.
Fans of the General Mills' Monster Cereals got more than just breakfast when they purchased a cereal box in 1979. Audio tracks put on a 45rpm "flexi-disc" record were also included on the backs of their cereal boxes. One track, a four-minute adventure called The Monsters Go Disco, featured the trio of Franken Berry, Count Chocula, and Boo Berry mulling over their lack of Saturday night plans. The solution? It's time to go disco dancing!
"I'm so light on my feet, I'll boogie all night!" Boo Berry declares.
"I'm so handsome, all the girls will hustle with me!" Franken Berry pronounces.
"After we learn to disco, it's goodbye to sitting home on Saturday night!" Count Chocula exclaims, "We will be the most popular Monsters in town!"
The trio hits the dance floor and wins a dance contest. Franken Berry even receives a new nickname: Franken Boogie!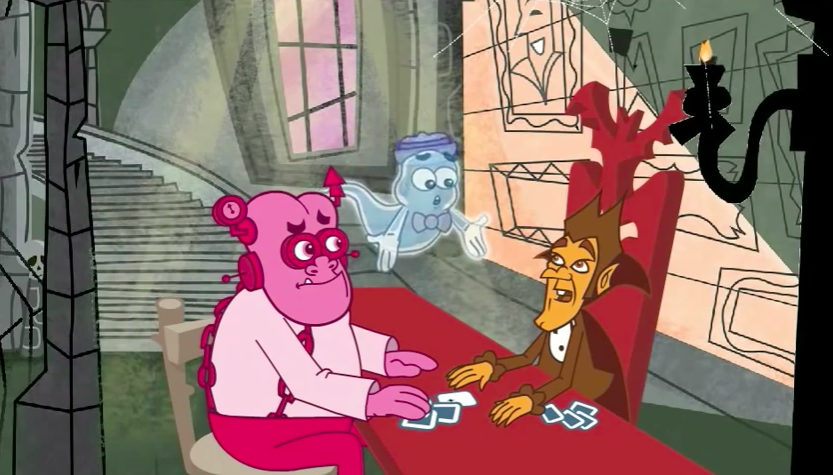 Making The Monsters Go Disco
Cut to several years later when Manny Galán and Pat Giles were working on Monster Cereals at their ad agency Pat-Man Studios. Galán and Giles had pitched a long-form story to General Mills about the Monsters when they stumbled across these tracks.
Of the three, they decided to animate the first minute of The Monsters Go Disco because of the strength of the story and its performance. This was then turned into an animatic. It was rebuilt and animated using the new style guide assets for the Monsters Galán and Giles had put together along with the help of their art director and animator, Justin Roth.
The Monsters Go Disco: Remix!
The Monsters Go Disco would receive a remix and new music video in 2009. Who helped create its musical score? Galán and Giles reached out to Jeff Elmassian, Grammy-winning composer at music house Endless Noise in Santa Monica, California.
Elmassian was a good friend and frequent collaboration partner to Galán and Giles. At the time, he was working on several versions of track remixes for musicians like David Bowie and Frank Sinatra. He created the remix alongside his composing partner Andy Rehfeldt.
The end result was a track Giles and Galán played in their office on a loop for six hours straight. "We were so delighted!" Giles recalls.
Boo Berry's Magic Moment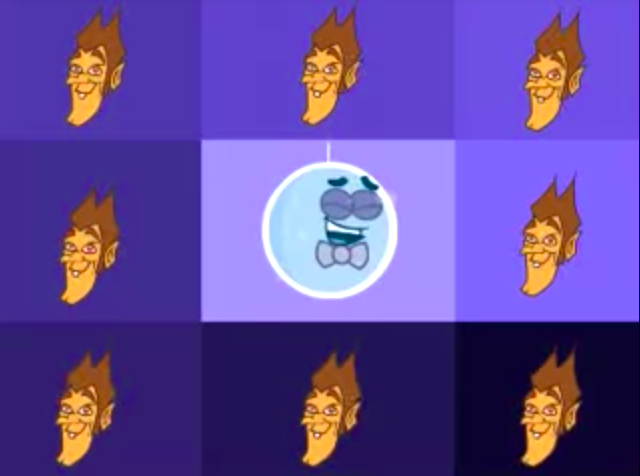 Fans will notice that the Monsters put on their boo-gie shoes and busted memorable moves in their video remix. Boo Berry shines the most of the trio — literally, as a disco ball! How did this idea come about?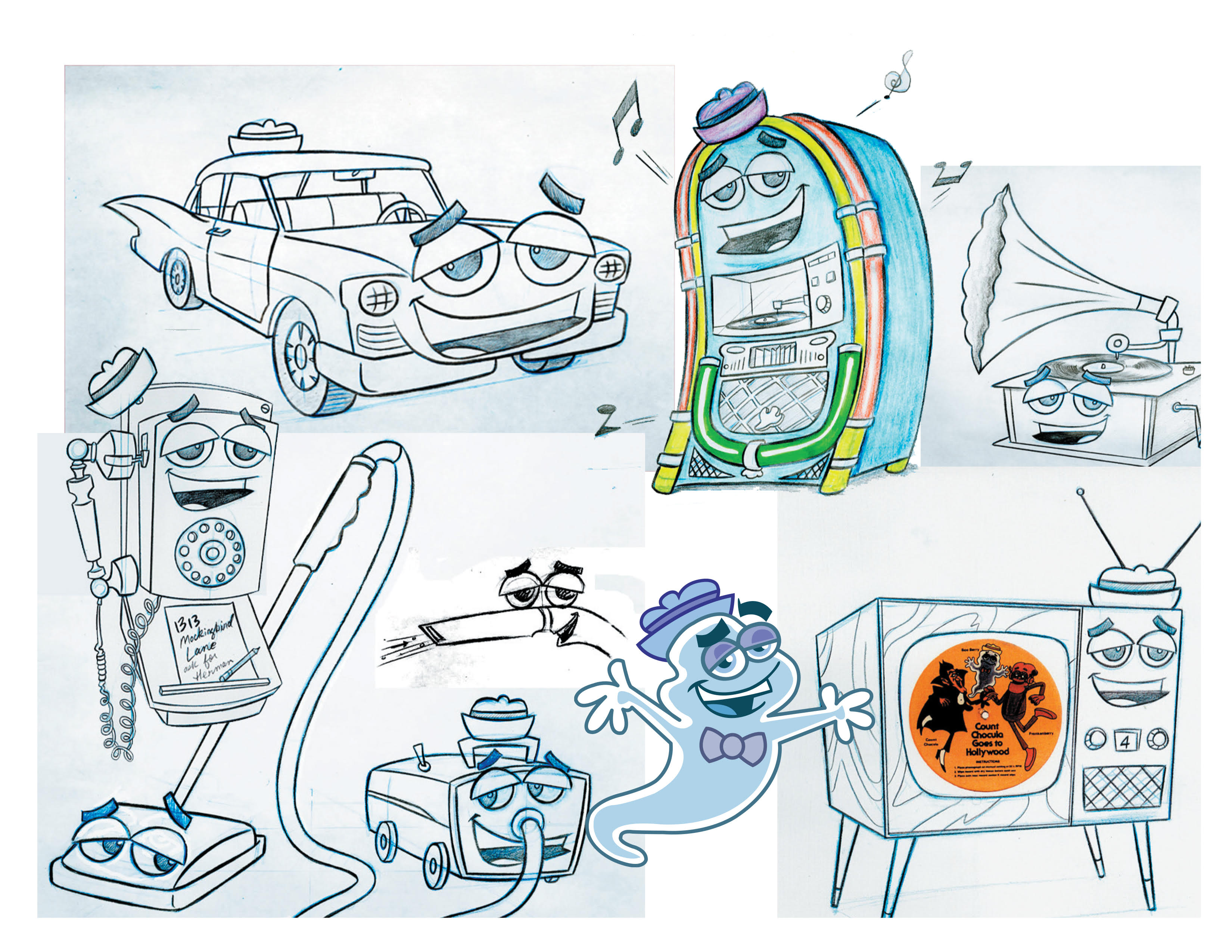 "We wanted to introduce a 'power' to Boo Berry, which was that he could take on any shape he wanted." Giles explains, "We even included this element in the style guide." This cool model sheet by Brad Rodriguez, as seen above, has never been made public until now!
The last piece of The Monsters Go Disco puzzle…
After General Mills saw and loved what Giles and Galán had been working on, there was one last piece of the puzzle left to address: finding the original vocal talent from the 1979 record. "We needed to find Jim Dukas, Bob McFadden, and Paul Frees, or at least notify their estates, that we'd be re-using these decades old performances." Giles says.
In an interesting turn of events, Frees must have been on vacation that week. The original team in 1979 also used a substitute voice actor for Boo Berry. Since neither Giles nor Galán could guarantee that the original actor could turn up and ask for more money than what was budgeted, the part had to be recast. Voiceover artist Chris Phillips reprised the role perfectly.
Where did Yummy Mummy and Fruit Brute go?
Hey, what about Yummy Mummy and Fruit Brute? They only made it as far as the animatic stage, which can be seen in the above video. However, both did land some pretty memorable roles. Yummy Mummy is the punny narrator of the disco event, with a '70s perm and clad in a plaid jacket. Fruit Brute received a Disco DJ role overseeing the Disco King contest. His voice evokes the famous Wolfman Jack radio DJ from the same era.
Watch closely to spot the Trix Rabbit and Lucky the Leprechaun from Lucky Charms. The pair are at a diner on Saturday night and the Trix Rabbit does a spit take from his coffee when he sees the Monsters on TV!