There's a place called JET-PUFFED Nation
Yummy good sensation
Marshmallow population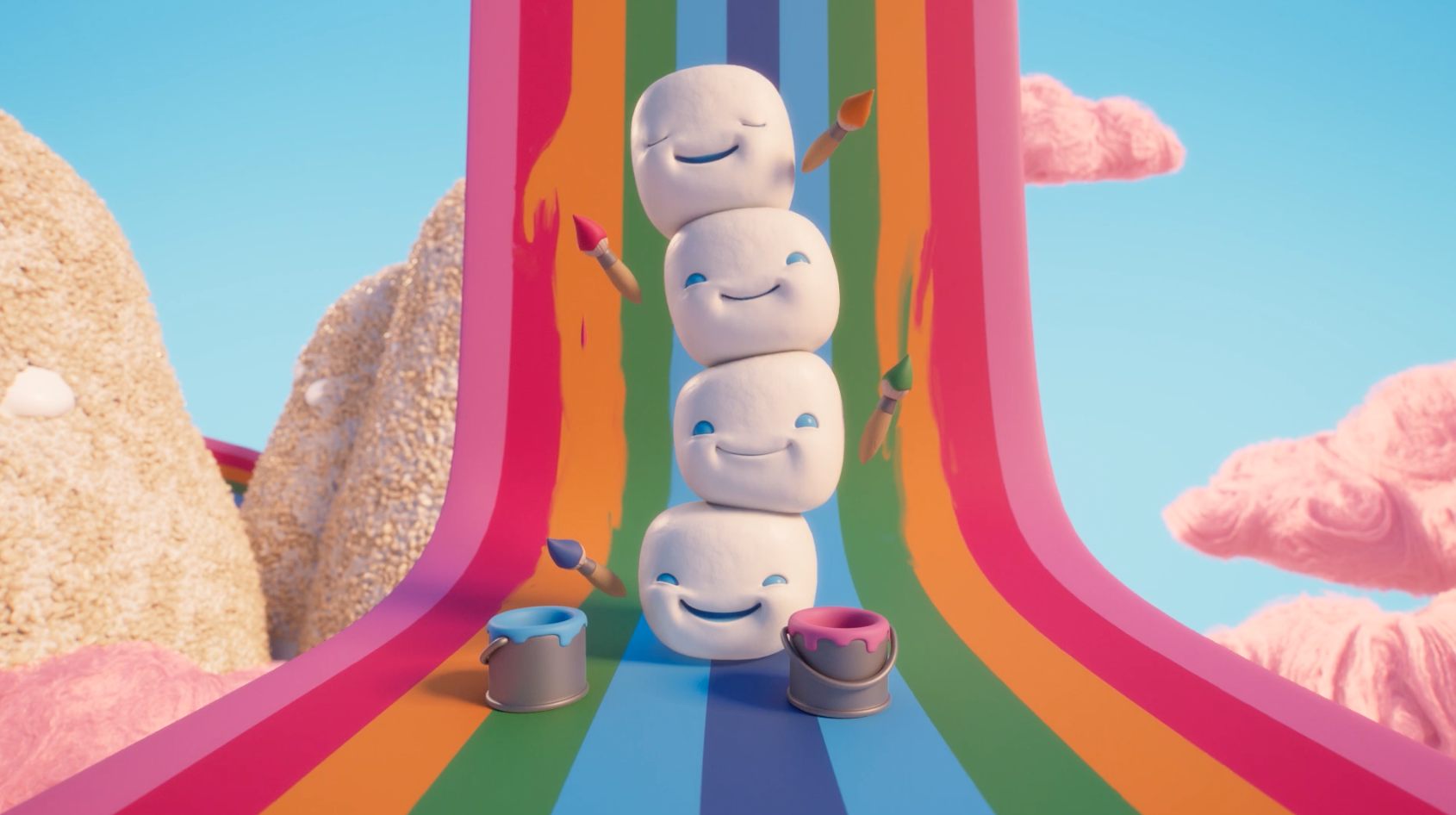 Do you have a craving for "The Fluffy Side of Life?" You're in luck! JET-PUFFED Marshmallows, America's Favorite Marshmallow for more than half a century, have just debuted a new ad campaign starring the bouncy, giggly, JET-PUFFED Pals.
Meet the JET-PUFFED Pals!
For more than half a century, JET-PUFFED has been "America's Favorite Marshmallow." In their new look from VaynerMedia and Jones Knowles Ritchie, viewers are welcome to JET-PUFFED Nation. It's a magic world there the residents are made of marshmallows, you can paint rainbows, bounce into s'mores, and swim in a sea of caramel.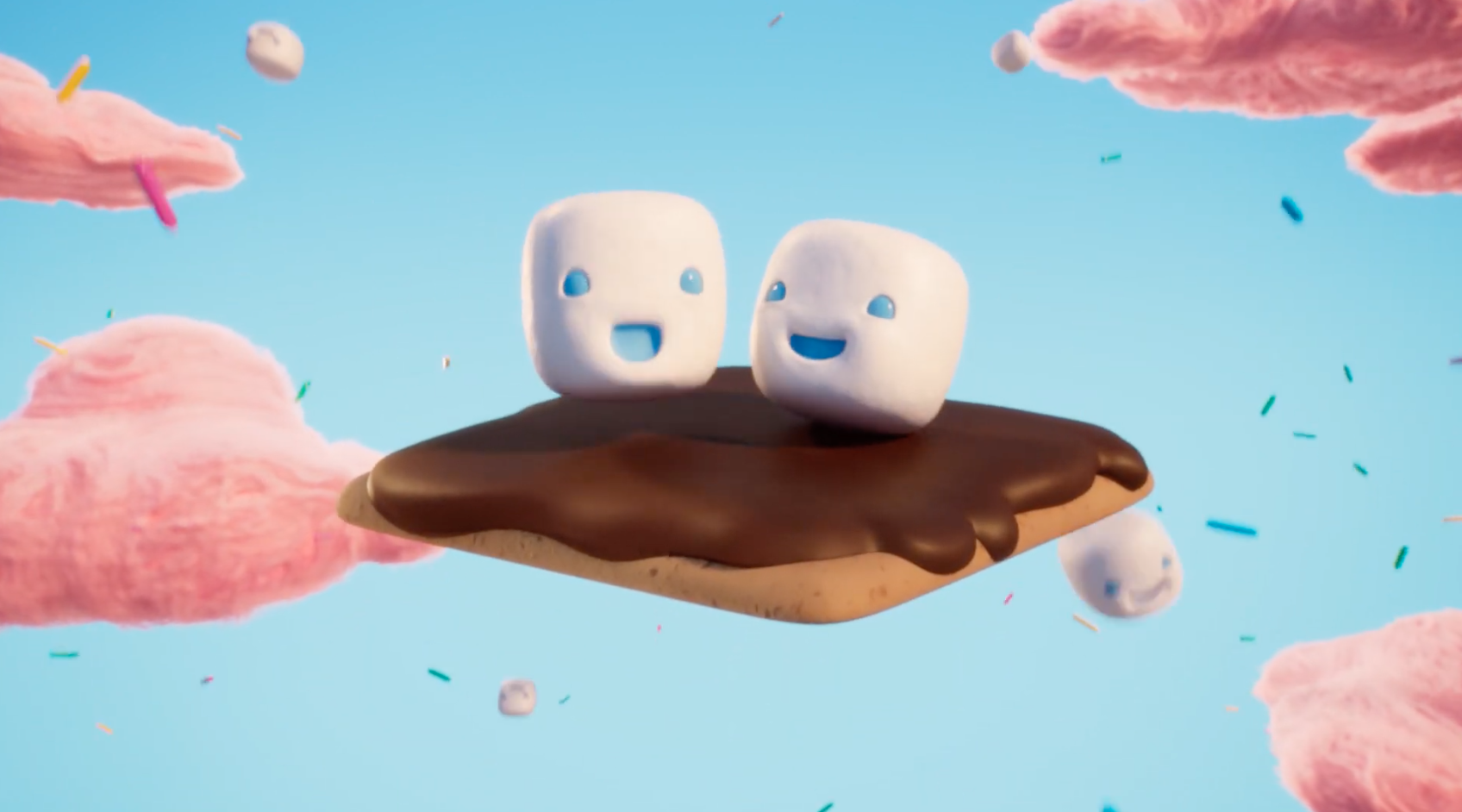 Taking us on this tour are the adorable JET-PUFFED Pals, a group of marshmallows that are always upbeat and ready for an adventure.
Just who are these characters? J.B. Hartford, Creative Director at Jones Knowles Ritchie (JKR), played an instrumental role in JET-PUFFED's rebranding and design refresh.
Hartford describes the JET-PUFFED Pals as happy and exuberant. "They behave as a group, without individual personalities and with a joyful demeanor." Hartford says.
How many JET-PUFFED pals are there? According to Hartford, they come in three different sizes: mini, regular, and jumbo. Just like their namesake: JET-Puffed Marshmallows.
Smile! The Inspiration Behind JET-PUFFED Pals
The Puff Pals, as Hartford fondly refers to the gang, were initially drawn by JKR's team of designers. Not necessarily drawings on the page either. They drew different smiles directly on the JET-PUFFED Marshmallows.
"We'd leave the office for the night and imagine them coming to life after hours," Hartford says. "Bopping around the studio and getting into all kinds of mischief!"
Animated by Aardman Studios, the creators of famous cartoons like "Wallace & Gromit," the JET-PUFFED Pals do exactly that in their commercial. Their world is full of vibrant colors and is as upbeat and quirky as the brand's characters. They don't mind a little spilt milk in life. In fact, they add a few marshmallows and cocoa in to make a tasty hot chocolate!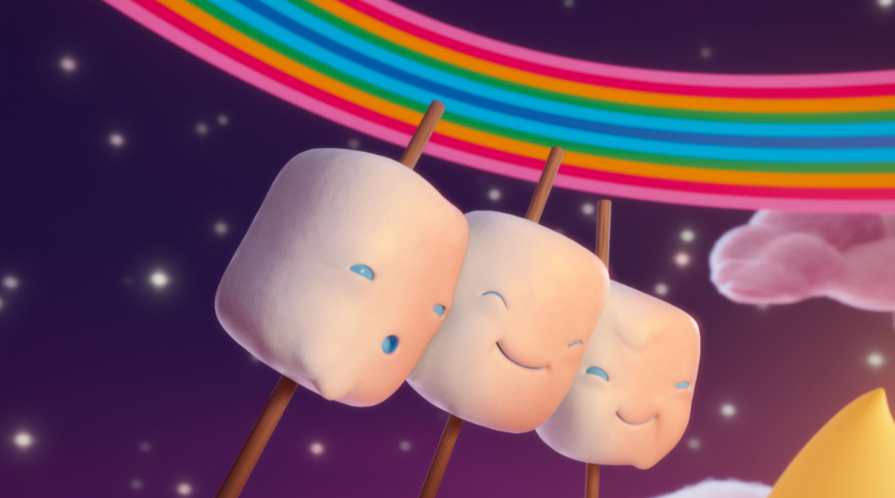 Speaking of hot chocolate, don't feel alarmed if you notice the JET-PUFFED Pals gleefully scampering towards situations involving, well, moments where they become a snack.
The JET-PUFFED Pals don't mind becoming crispy treats or s'mores. They are happily full of fluff, and that's part of the marshmallow-induced joy we love about them.
"They come from a land where squishy is a compliment and puffy is a good thing," Hartford says. "The Puff Pals are cuddly little buddies you'll want to hug… with your teeth. They make mouths sing and tummies smile."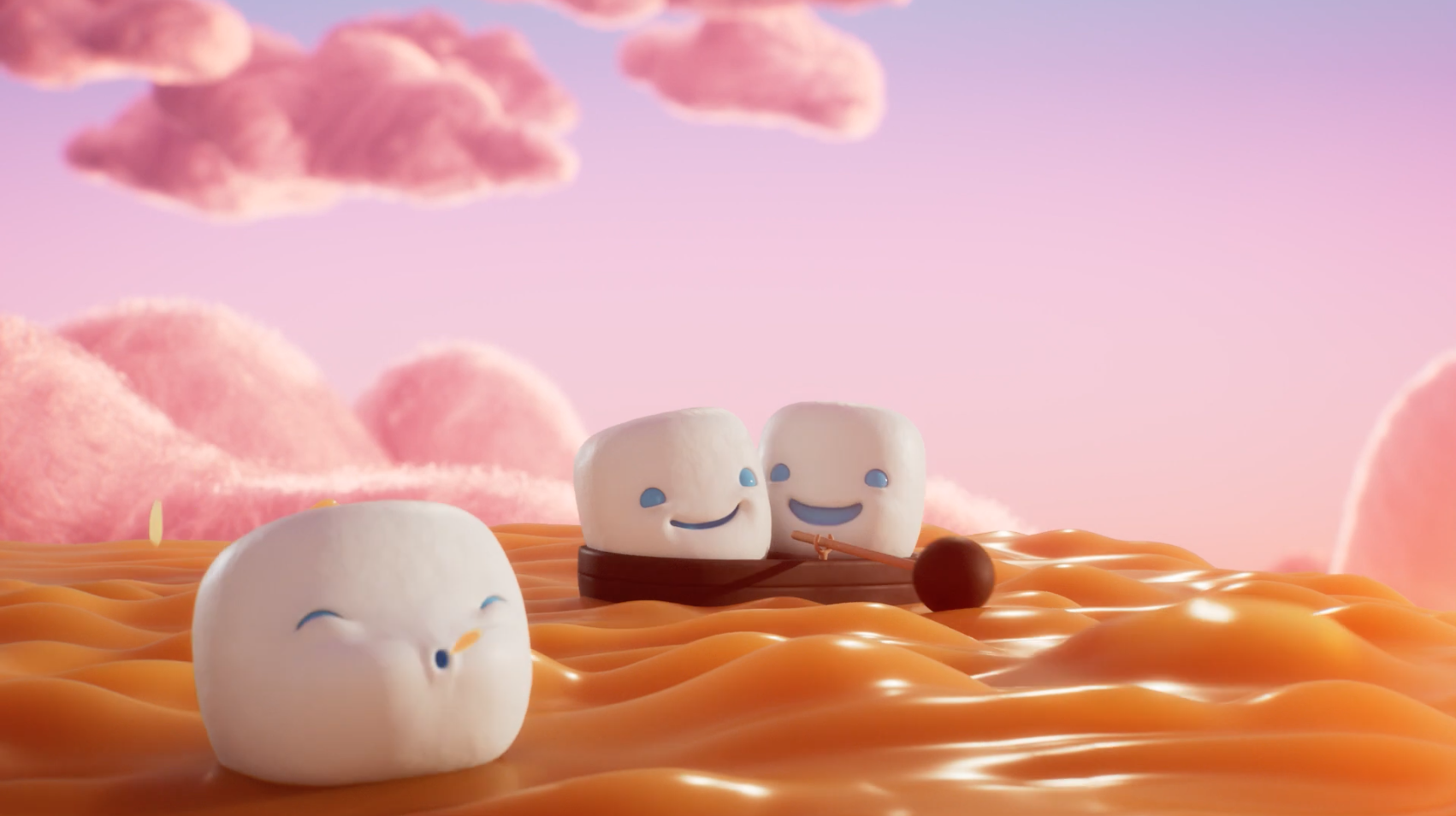 "We've all had that moment when you bite into a marshmallow and experience that tooth hug of yummy goodness that makes reality sweeter," Matt Herr, Creative Director at VaynerMedia, says. "That's what JET-Puffed Nation is all about. It's the permission to escape whatever is weighing you down and look on the positive, lighter, fluffy side of life."