In October 2020, Petco made a major rebranding announcement. The pet supplies retailer planned to pivot towards becoming a health and wellness company for pets. Part of the change included a new company logo. The current logo reads simply as "petco" in blue font with the company name spelled out in lowercase. However, Ruff and Mews, the brand's logo mascots, are nowhere to be found.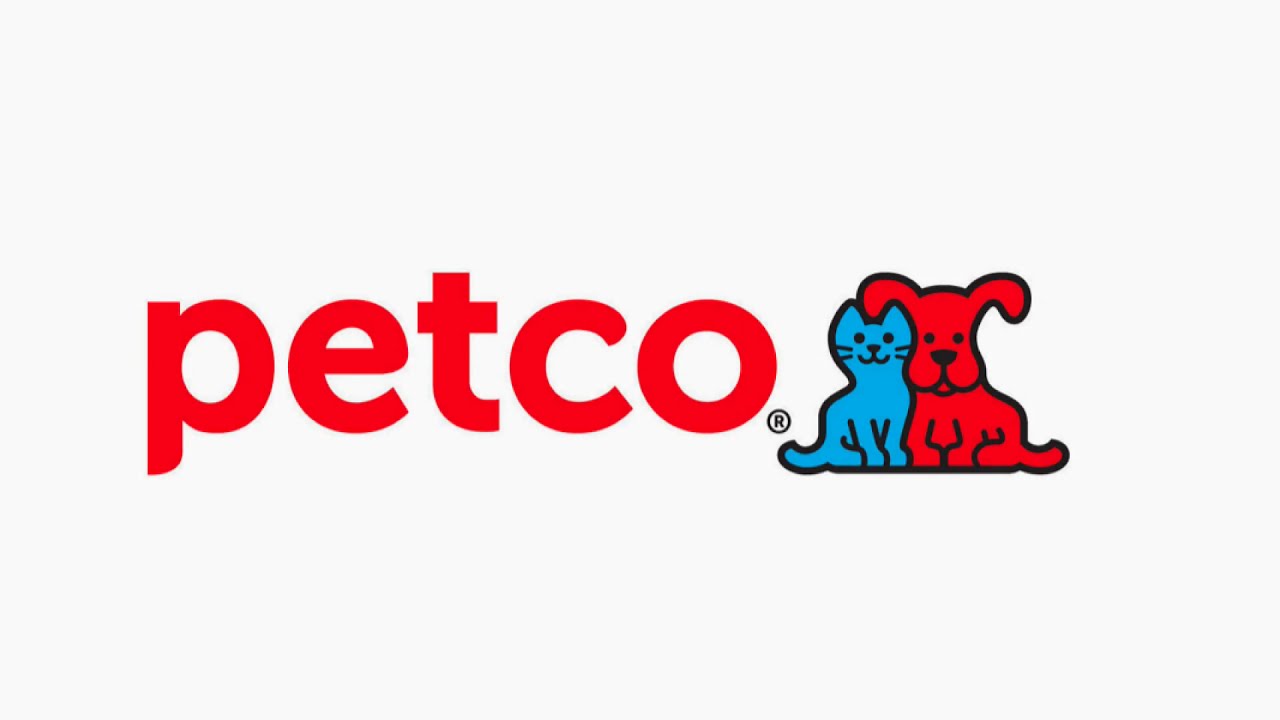 Who Are Ruff and Mews?
In 1991, Red Ruff and Blue Mews were introduced as Petco's official logo mascots. Red Ruff is a bright red dog and Blue Mews is a blue cat. They are designed to sit comfortably next to one another, with Red Ruff's ear nestled atop Blue Mews' head.

In 2011, Petco's in-house team would redesign the company logo alongside creative consultancy Lippincott. The original logo design included a tagline reading "Where the pets go." which was first introduced in 1992.

The tagline was changed in 2011 to read "Where the healthy pets go." Red Ruff and Blue Mews also received a bit of space in between the brand name and the characters.
Redesign Criticism and Backlash in 2020
Petco's logo redesign has received universal criticism across social media platforms for removing Ruff and Mews as its logo mascots.
i have lost the will to live. pic.twitter.com/Iv6bzAq4Q0

— Jordan Rosenberg (@rsnbrgjrdn) December 9, 2020
Graphic designer Jordan Rosenberg took to Twitter with a side-by-side comparison of the former Petco logo and its new design. Rosenberg, who previously led design for the New York Rangers, simply tweeted "I have lost the will to live" as the image caption to the viral tweet.
i did this on my phone so excuse how rough it is but if they wanted a minimalist design something like this could've been a lot better pic.twitter.com/3JLqSkFBA6

— red ✿ (@jolymescanon) December 10, 2020
Some Twitter users offered up suggestions for how to improve the design. Twitter user @jolymescanon pointed out Petco has ample opportunity to play with its logo while keeping a minimalist design. The "e" could be transformed into a cat complete with a cat's tail and the "o" could be redesigned to look like a dog's face.
Ruff and Mews are here to stay. pic.twitter.com/VyP1TYr4AJ

— Petco (@Petco) December 11, 2020
How has Petco responded to the news? A tweet sent out on December 10, 2020 states that "Ruff and Mews are here to stay." It is accompanied by a GIF image of the beloved furry friends. But, the company has yet to state what that means in the long term.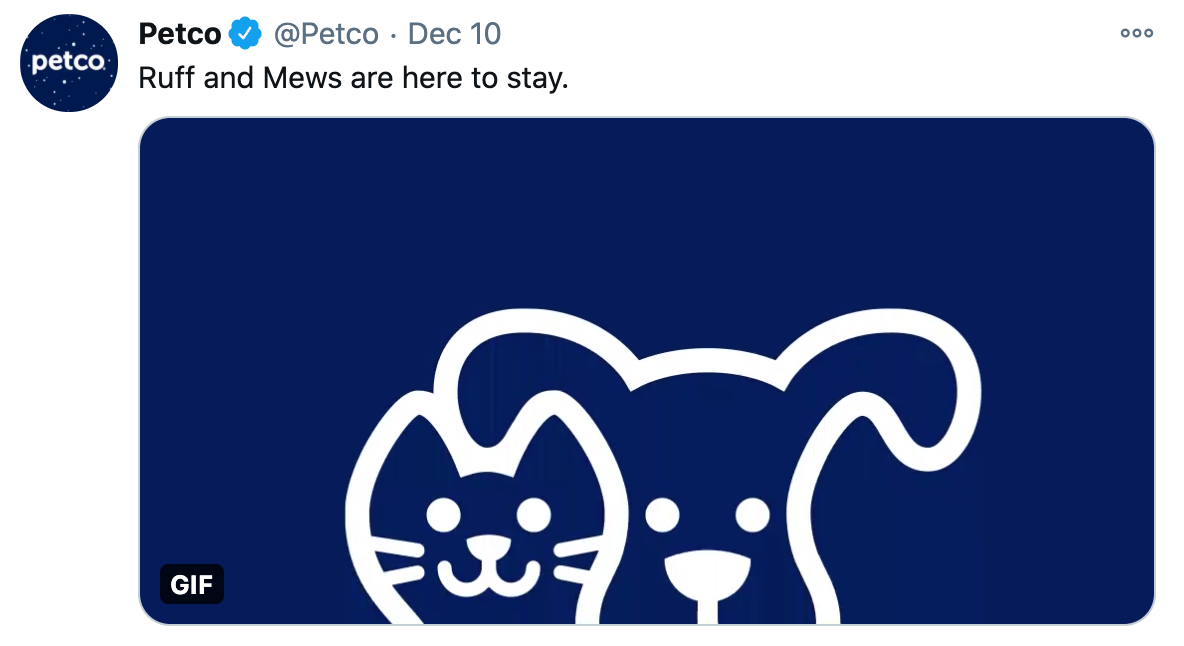 Will Ruff and Mews be restored to Petco's logo, where they should never have left in the first place? We sure hope so. In a year marked by soaring pet adoptions due to the global pandemic, it would be flat-out cruel to lose Ruff and Mews as a redesign casualty.