The world lost a very special character talent this weekend with the passing of Russi Taylor.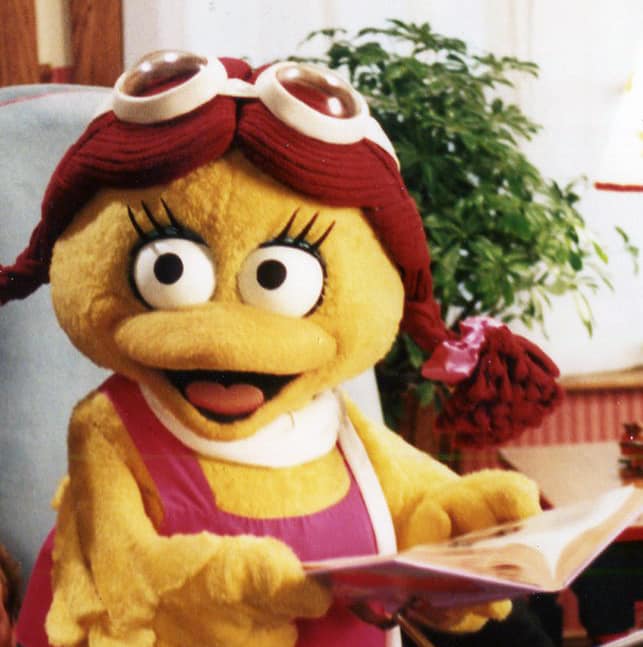 For more than 30 years, the voiceover actress was Disney's iconic Minnie Mouse. Taylor was also known for her work on The Simpsons as Bart Simpson's nerdy classmate Martin Prince. In the advertising landscape, Taylor lent her vocal range to another beloved character: Birdie the Early Bird from McDonald's.
The Night Birdie The Early Bird Came To McDonaldland
The world first met Birdie in a 1986 McDonald's commercial narrated by John Fiedler (another Disney alum famously known for playing Piglet!). Her arrival to McDonaldland, and as a new character mascot, was a unique one. Birdie might now be famously known for being an early bird, but she made her debut at night.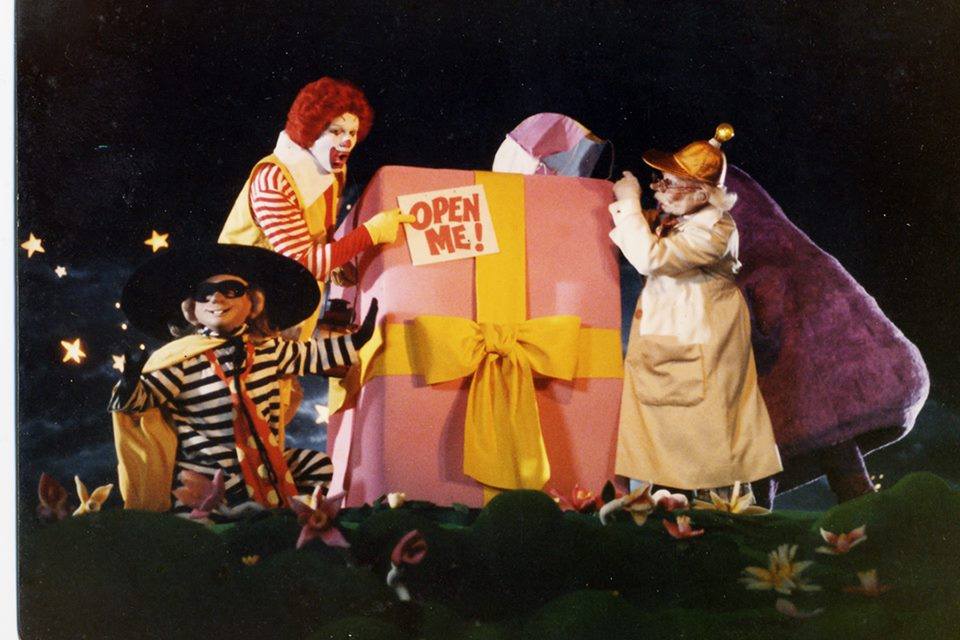 A box fell from the sky and landed in McDonaldland. Ronald and his McDonaldland friends — Grimace, The Professor, and Hamburglar — crowded around this mysterious box. A small label was attached that read, "Open me!"
Grimace begged Ronald to open the box. Once the ribbons were undone, the characters discovered a giant egg inside.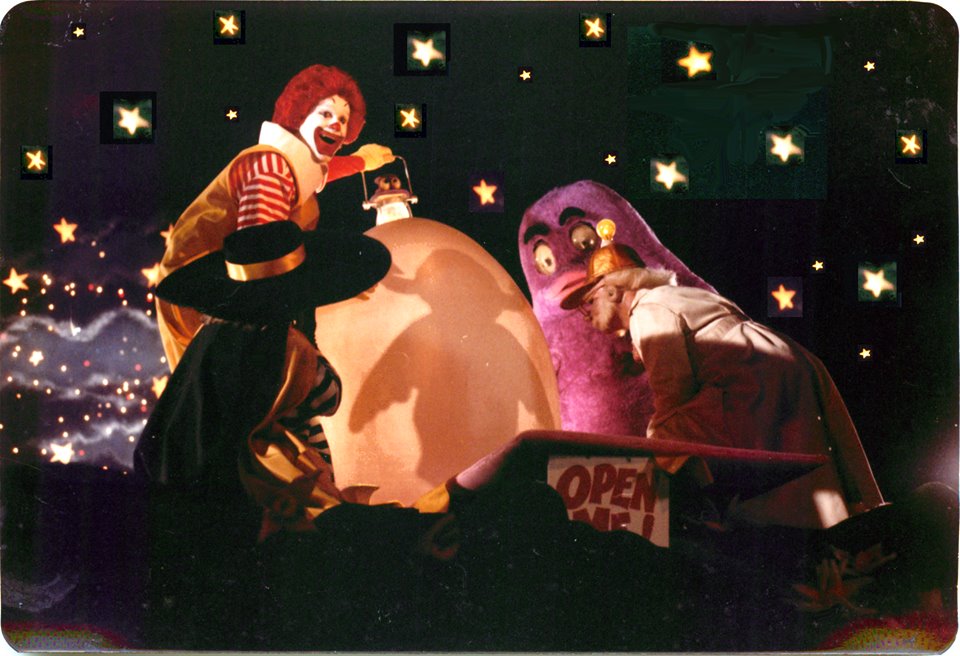 What kind of egg was it? According to Ronald and The Professor's careful research, the egg was an early bird egg. Ronald's lantern revealed Birdie's outline was inside. However, it was still much too soon for the egg to hatch. What would happen next?
Hatching Birdie
Ronald and his McDonaldland pals tried to get the egg to hatch on their own, but nothing worked. Ronald suggested the best way to hatch their new playmate was to give the egg some love.
The McDonaldland characters built a "nest" out of pillows and blankets. They surrounded the egg to keep it warm and slept with it all through the night.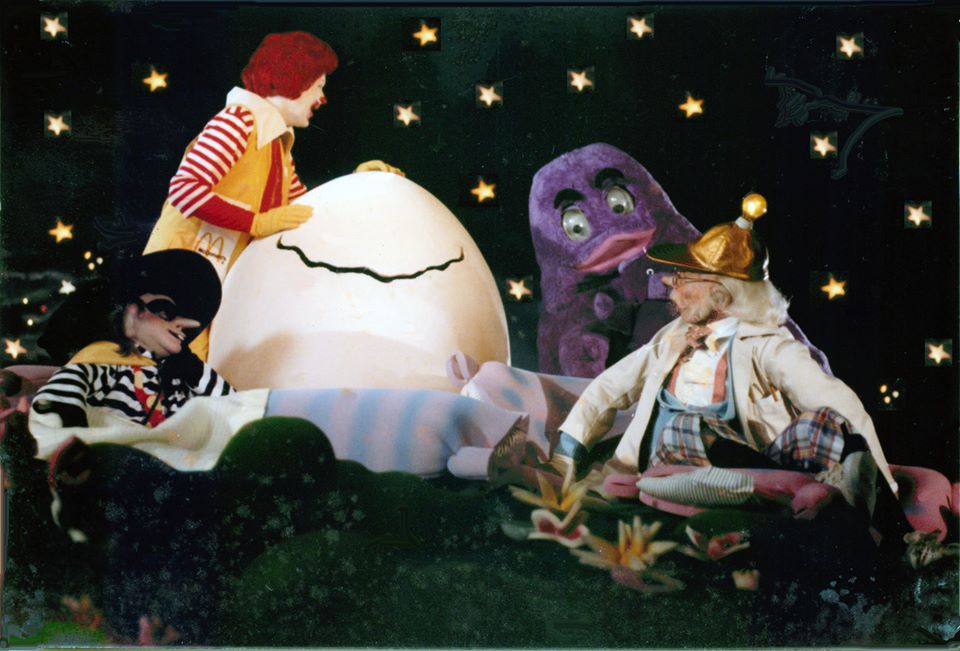 Suddenly, the egg started to crack. It was morning already and the crack in the egg looked just like a smile! The egg split open and the pigtailed Birdie The Early Bird popped out. "McDonaldland is where I'll stay!" she exclaimed, flapping her wings and greeting her new pals.
Making Birdie's First McDonald's Commercial
Former Leo Burnett art director Rich Seidelman recalls the 60-second spot for having groundbreaking set and prop design. "The Night Birdie The Early Came To McDonaldland" was the first McDonald's commercial to feature painted foam rubber as a building material for its sets.
Director Lee Chapman consulted with Andrea Whittier, a project manager at Cinnabar in Los Angeles. Cinnabar provided integrated fabrication services to museums, events and attractions, and television. The two came up with the idea to use foam rubber for the sets and props in the spot. This set a new standard — and a fun, charming new look — for McDonaldland commercials in the years to come.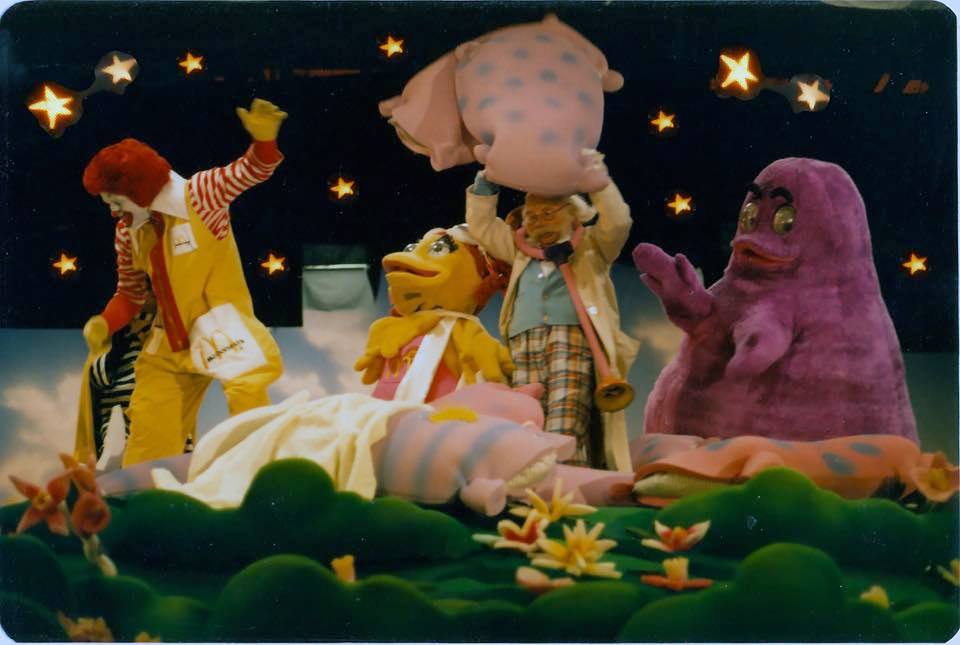 The other groundbreaking moment that happened on set? The characters were shot behind the scenes engaging in an impromptu pillow fight. You can't blame them for being so egg-cited to meet Birdie!
Images: Filming In McDonaldland