"In the world we were living in, everything was made to be appealing."
Somber voiceover from an intrepid narrator kicks off Babybel's "Join the Goodness" ad campaign, where viewers get a glimpse of an "appealing" new world. It's a sweet environment. Some might say it's a little too sweet. There are made-to-order cupcakes available at all hours of the day. Doughnut drones fly through the air. Giant gummi cats meet to chant "Enjoy, have a nice day" and keep the unsuspecting citizens of this world consuming more and more sickeningly sweet things.
Wait, what was that last part? Gummi cats are our new leaders? Whatever happened to savory snacks? Is it possible to have a well-balanced diet in this world ever again?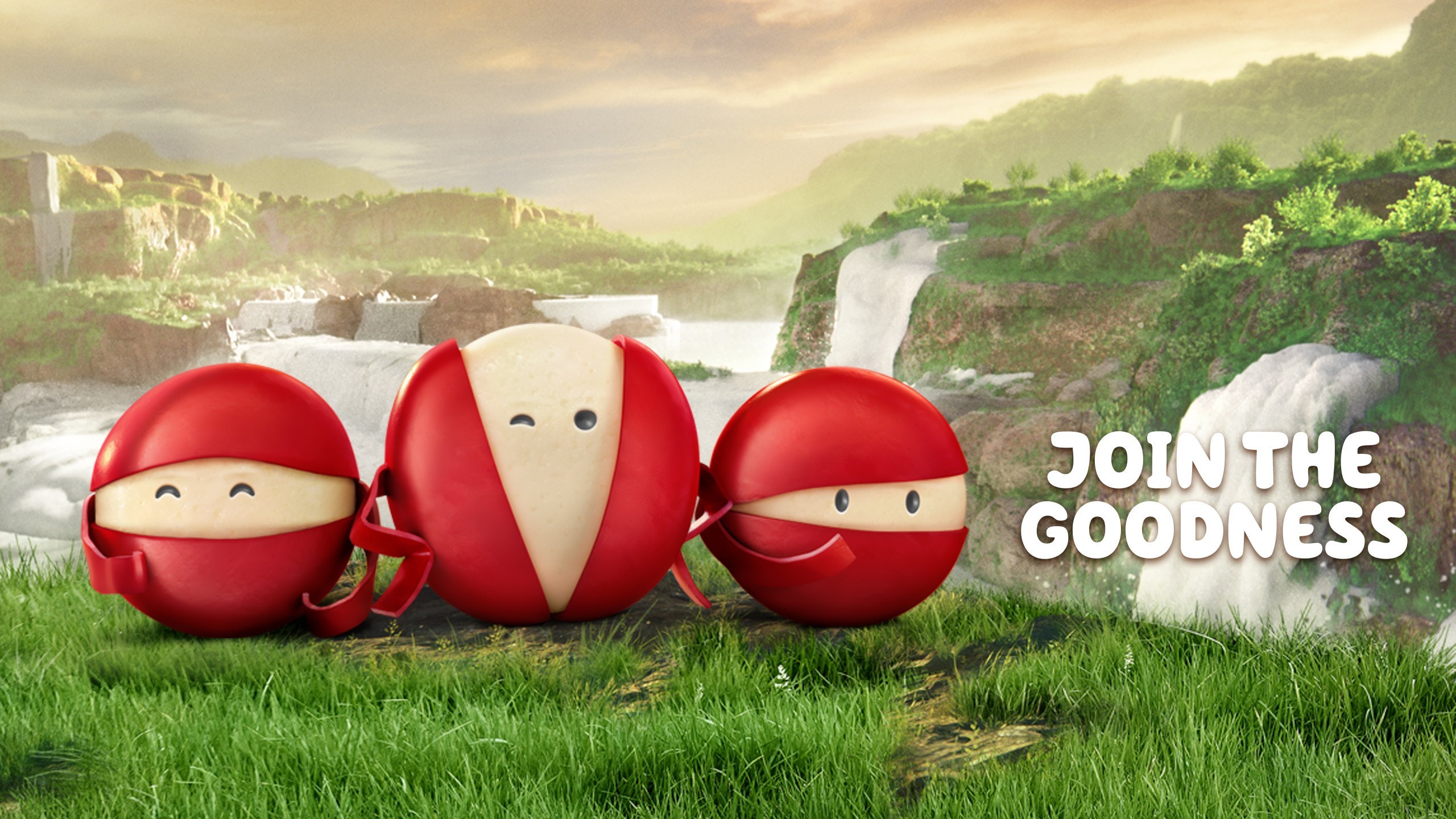 The people secretly crave substance and a return to a world where there is goodness. Who will hear their plea? In a world where sugary sweet attempts to unseat substance, the Babybel League is here to save the day.
Mini Cheese Superheroes to the Rescue!
Directed by Hervé de Crécy from ad agency Havas Worldwide, "Join the Goodness" introduces us to the Babybel League. The League is made up of hundreds of bite-sized superheroes made from Babybel cheese. They roll, leap, and jump into action-packed shots throughout the transformed streets of Bangkok.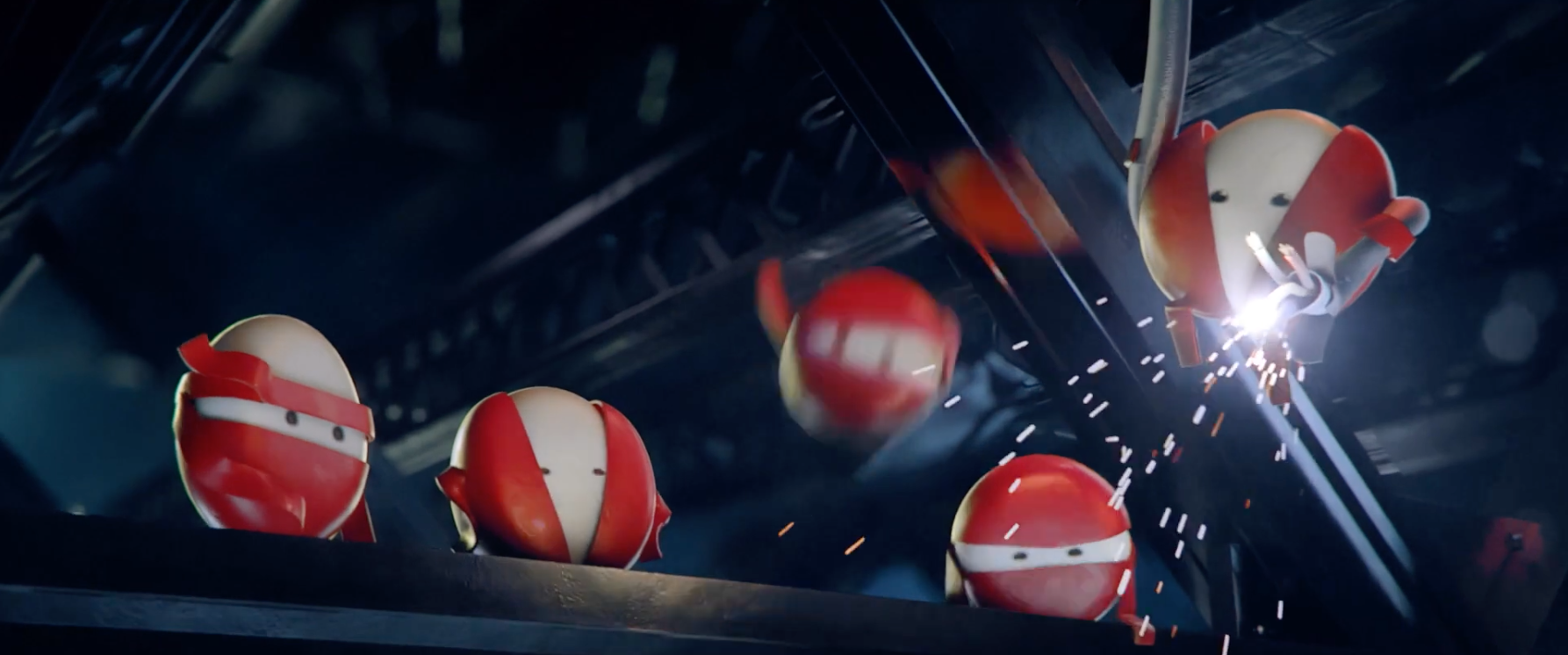 What superhero is complete without a costume? As an added bonus, the iconic red wax wrapping allows each member of the Babybel League to create their own superhero look.
"Another Life is Possible"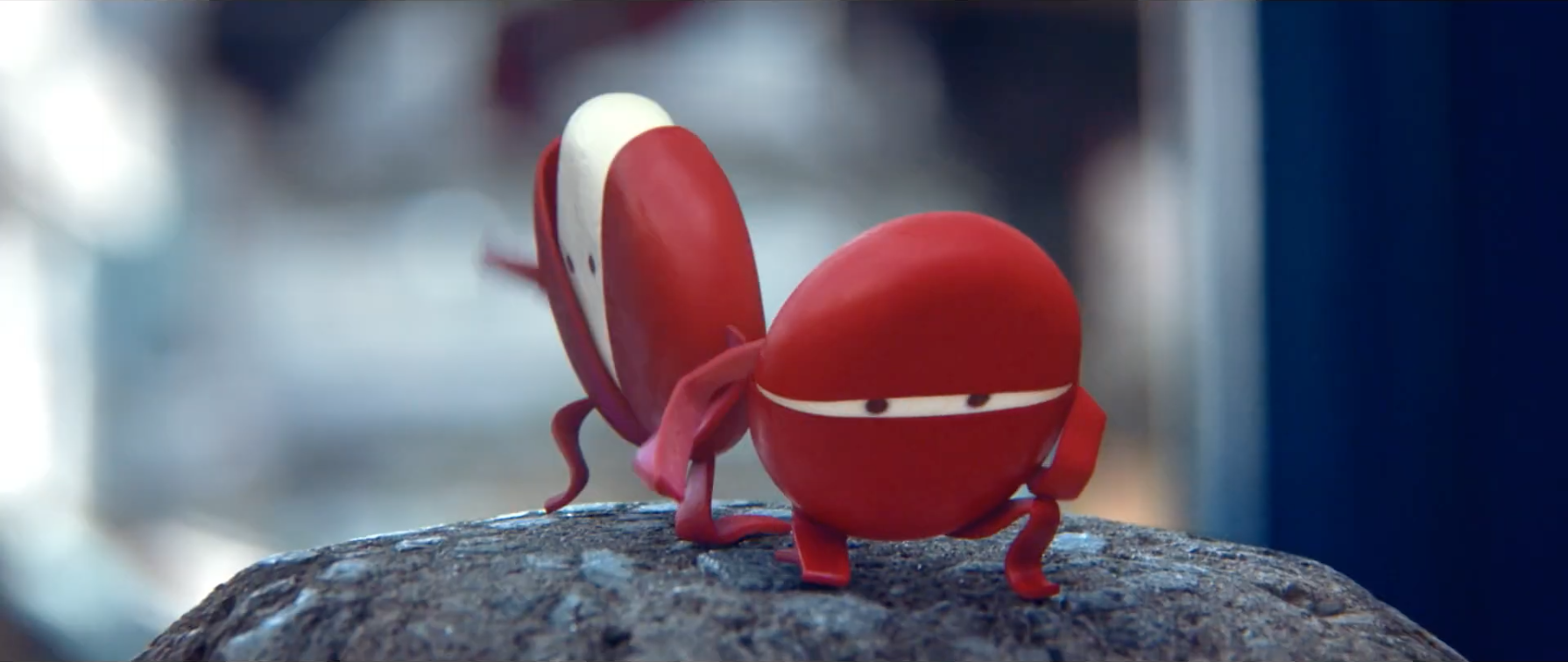 The Babybel League is here to do more than save the day in a blockbuster epic spot. They want to remind us we can change for good — and for goodness.
Cutaways in the edited spot reveal that Babybel cheese is 100% real cheese with no preservatives or additives. Best of all, the individually sized packaging allows for snacking on just the right amount of Babybel cheese.
Eventually, the Babybel League is able to kick out the cats out of the city and give its citizens the courage, and chance, to start over again. By the end of the commercial, the old "world we were living in" with all its neon lights and bright flashy colors is gone. In its place is a better world, where plants grow out of buildings and people are able to build a better lifestyle.
The once-somber voiceover narration becomes full of hope at the end of the spot. The Babybel League has taught us that another life is possible. We can change for ourselves, for the new world, and for goodness. If you're ready to join the goodness movement, you can begin today by introducing Mini Babybel as part of your snacking diet.