What comes to mind when you think about crumpets? You may be imagining the spongy, round griddlecakes often consumed throughout the United Kingdom, Ireland, and various areas of the Commonwealth. Crumpets are traditionally paired with a selection of butter, jam, or honey and served with breakfast or afternoon tea.
But what happens when crumpets seek to break from tradition? In 2017, Australian advertising agency BMF introduced a new ad campaign for Golden Crumpets, a breakfast brand under the George Weston Foods portfolio of food brands. Golden Crumpets debuted a new character named Billy Crumpet – unlike any crumpet mascot you've seen before.
Meet The Goldens and Billy Crumpet
The Goldens are Billy's family. His parents are very much set in their old school ways. Their refrigerator is stocked with butter and jam, condiments they seem to be fine enjoying day in and day out in the breakfast nook.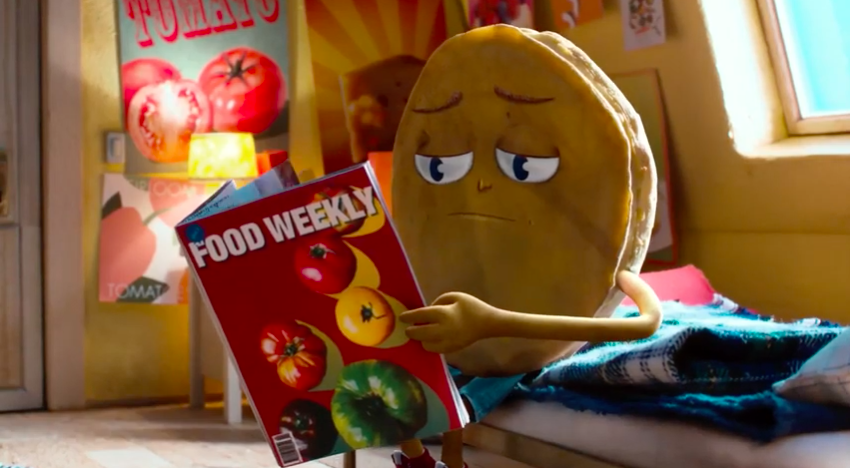 Billy dreams of so much more, but isn't entirely sure what "more" means for a crumpet. He reads through an issue of Food Weekly for inspiration and finds an advertisement for an avocado. Billy pins the picture to his bedroom wall, which is covered with photos of tomatoes and cheese. He dances around his bedroom wearing sliced avocados as "hair," a bacon skirt, and an added diced tomato garnish.
While his parents are initially surprised to see their son eschew their breakfast traditions, Billy is confident that these new toppings will catch on with crumpet lovers. He performs in a play to a standing ovation from family and friends. Suddenly, it's not unusual to consider topping a crumpet with fruit or smoked salmon or avocado. It's delightful for every kind of taste bud!
Unleash the Golden Crumpet!
Emily Field, Senior Strategic Planner at BMF, saw a golden opportunity in store for Golden Crumpets. The brand was still beloved by consumers. However, crumpets suffered from being pigeonholed. It was difficult to see the full potential of a crumpet when there were so few toppings to pair with the griddlecakes. A lack of toppings also meant lackluster sales for the brand.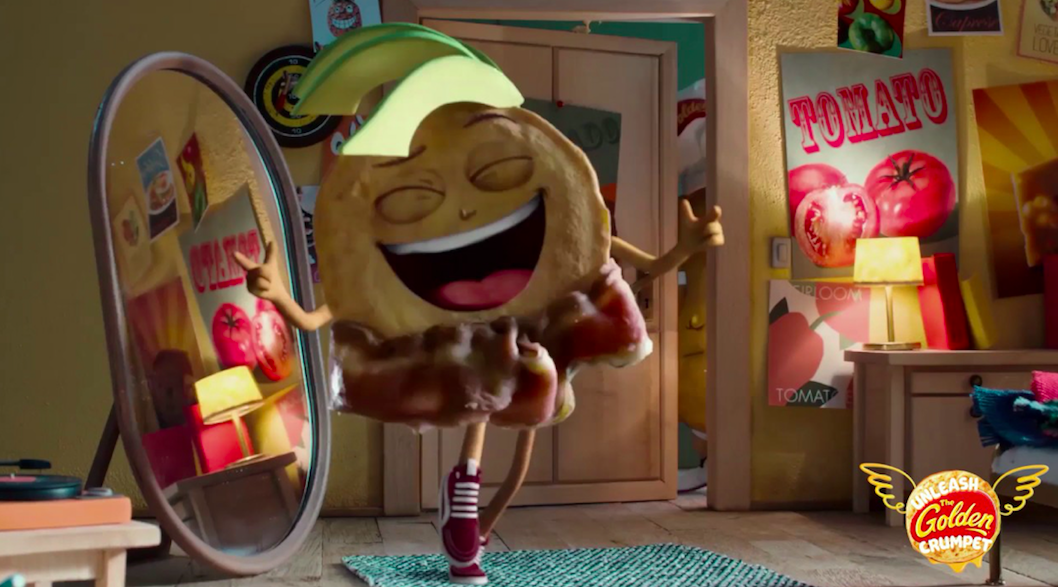 "We told the story of Billy Golden, a little crumpet who dreamed of more than just butter and honey," Field says. "Billy came out against all odds wearing whatever he liked."
Good As Gold Payoff For Golden Crumpets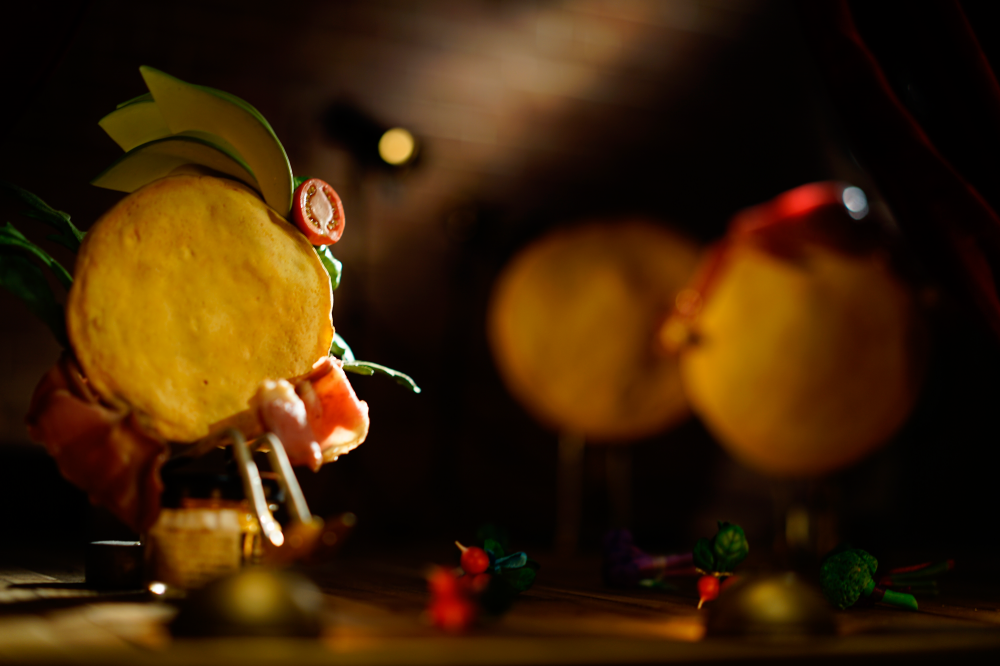 Take a look at Billy Crumpet and The Goldens during their animation process. Do they look like real crumpets to you? It's because they are modeling the animated crumpets off actual Golden Crumpets!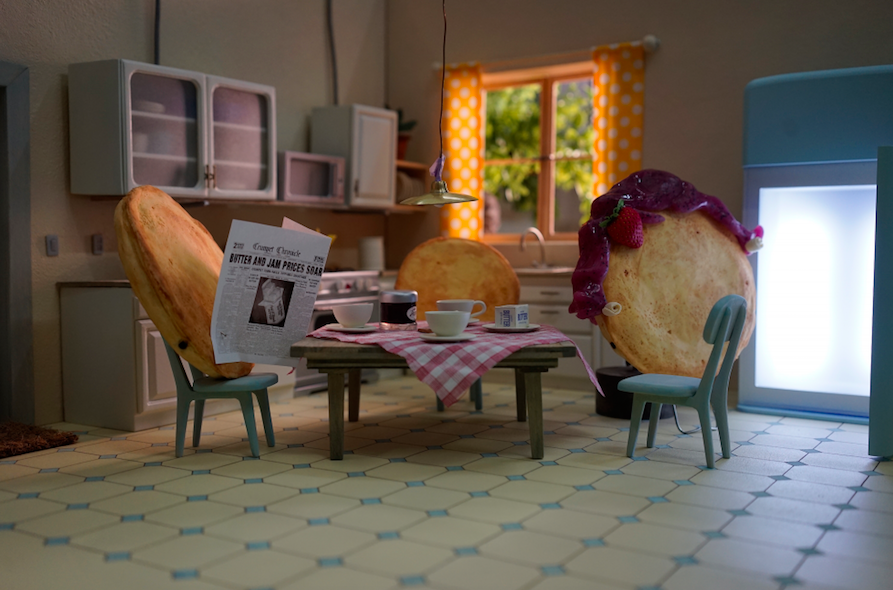 Creating this animated world meant BMF worked alongside creative content company Psyop and Revolver/Will O'Rourke. Real Golden Crumpets served as the inspiration for their stop frame animation counterparts.
Field was thrilled by the success of the campaign, which saw the purchase of Golden Crumpets exceed expectations across winter, summer, and autumn seasons.
My favorite quote from this ad campaign, however, is attributed to BMF Executive Creative Director Cam Blackley.
Blackley said, "We just hope people can accept that in 2017 a Crumpet should be free to wear what it likes."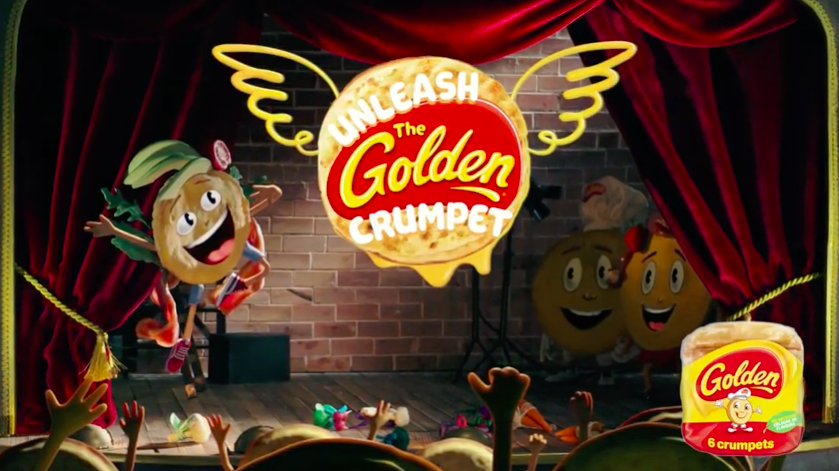 Three years later, it's fascinating to see how ahead of the times and culture Golden Crumpets was with its branding. Hats off to Billy Crumpet. Keep on thinking — and decorating – outside the traditional toppings box.