For six decades, Horatio Magellan Crunch — AKA Cap'n Crunch — has been bringing adventure to the breakfast table as the face of Cap'n Crunch cereal. The legendary brand mascot is turning 60 years old in 2023 and is on deck to check some items off his bucket list.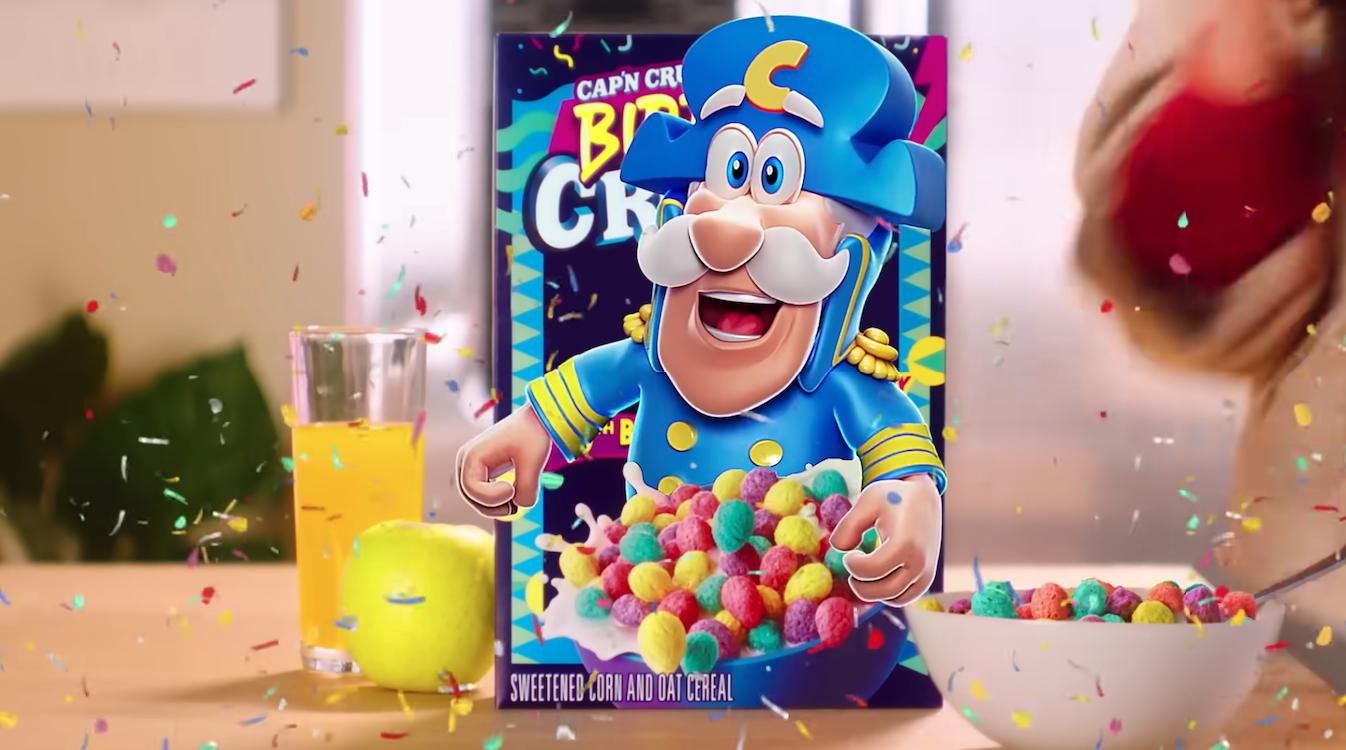 That's right: the Cap'n is setting sail to none other than Palm Springs, and the Coachella Valley Music and Arts Fesitval, for his birthday bash!
RSVP To Cap'n's Cove Birthday Bash!
On Saturday April 15, 2023, fans age 21 and older are invited to the "Cap'n's Cove" birthday bash. This party will take place at the Lone Palm Pool at the Margaritaville Resort Palm Springs from 10 AM until 3 PM PST during the first weekend of Coachella.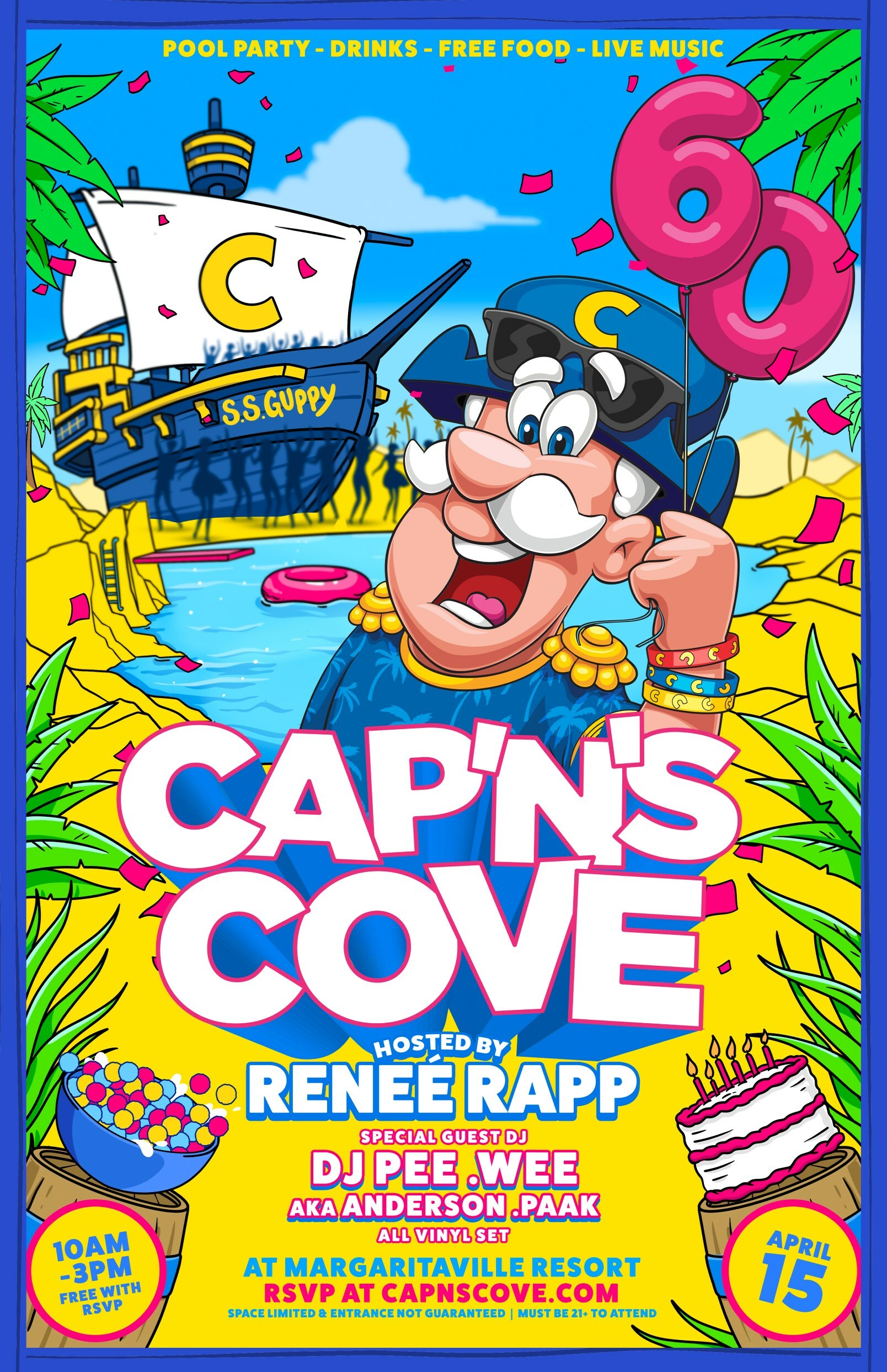 Fans are invited to celebrate in Crunch style with Crunch-inspired brunch items to munch on, drinks from the Galley Bar, and wear their best festival fits at the customization cabana. Merch will be available exclusively for the Cap'n's 60th birthday and experiential art installations will be well worth highlighting in Instagram Reels and on TikTok.
Celebrity pals of the Cap'n will also be in attendance at the big event. Reneé Rapp will be serving as event host and curating a Crunch-centric menu as well as performing a must-see birthday serenade and more fan-favorite original hits. DJ PEE .WEE, (AKA Anderson .Paak) will also be spinning an all-vinyl set aboard the Shipwrecked Stage. Cereal enthusiasts will be quick to notice this stage is modeled after the Cap'n's iconic S.S. Guppy!
Ready to RSVP? Check in by visiting capnscove.com (ages 21+ only) and filling out your attendee waiver in advance. This will grant you access to the Smooth Sailing list which offers expedited on-site entry. The first 500 guests to check in at the event will receive one free drink ticket on the Cap'n!
Celebrating 60 Years Of Cap'n Crunch
Cap'n Crunch was created by the creatives at Jay Ward Studios, the same brilliant minds behind classic cartoon characters including Rocky and Bullwinkle, Dudley Do-Right, and George of the Jungle.
Cap'n Crunch cereal set sail for grocery stores everywhere in 1963 from the Quaker Oats Company. The cereal, and its signature brand mascot, were an instant breakfast hit. To this day, the Cap'n remains instantly recognizable in his blue bicome hat, naval jacket with gold epaulettes, white mustache, and bright grin.
"Cap'n Crunch has been a cultural icon for the past 60 years, so we knew we had to go big and celebrate this milestone birthday with a bash that's just as vibrant and adventurous as he is," said Kristin Kroepfl, vice president and chief marketing officer of Quaker Foods North America at PepsiCo. "The Cap'n has no plans to slow down in his 60th year and we can't wait to see what adventure he and his Crunch Crew embark on next."
Happy 60th birthday, Cap'n! Follow along with his adventures in the Milky Sea and in Palm Springs on Twitter and Instagram.