If you're a diehard McDonaldland fan like me, chances are when the news about fast food chain McDonald's celebrating Grimace's upcoming birthday broke you heard this commercial jingle playing upstairs in your head: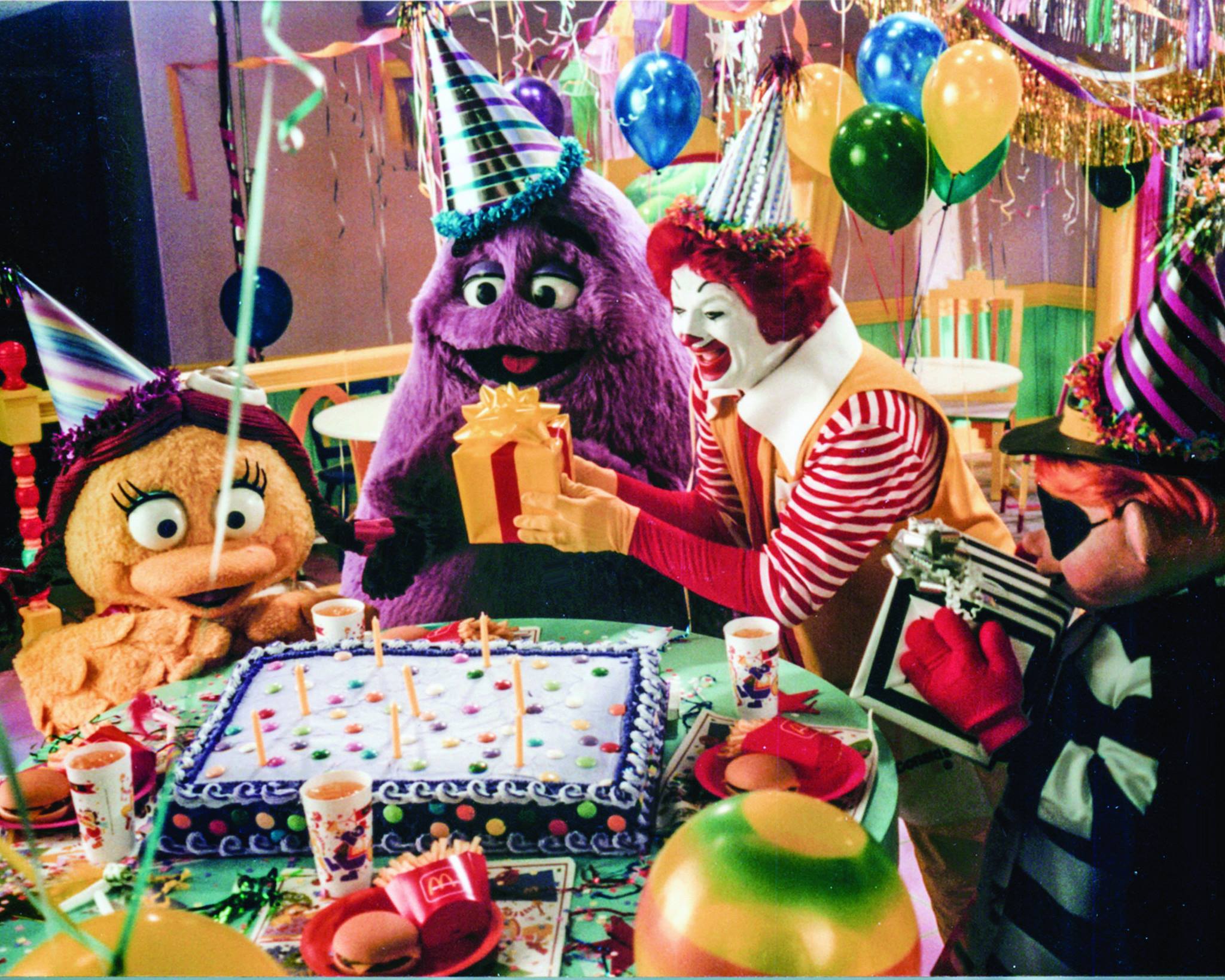 Ronald McDonald's your magical friend!
It's Grimace's birthday!
And Ronald's the one!
To make it magic! To make it fun!
These lyrics, of course, are from the 1995 "Grimace's Birthday" commercial. One of my longtime advertising buddies Rich Seidelman worked on the spot while at Leo Burnett and actor Terry Castillo-Faass starred as the loveable Grimace. (Check out Seidelman's fantastic and vast collection of McDonaldland photos on the Facebook page Filming In McDonaldland.)
But I digress! 28 years after this commercial aired, Grimace is finally getting a proper McDonald's b-day celebration complete with his very own special-edition meal.
The Grimace Birthday Meal!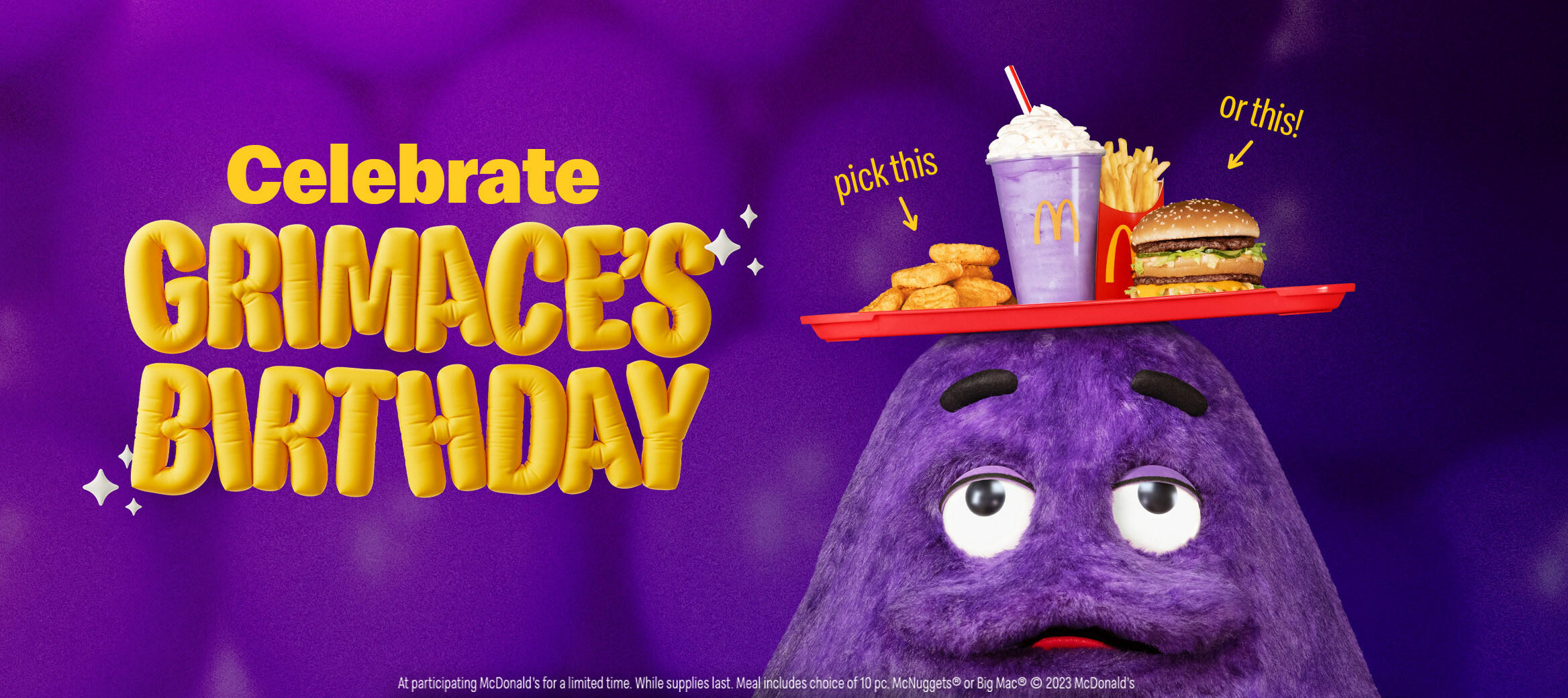 Starting June 12, McDonald's fans can order the Grimace Birthday Meal. Choose between a Big Mac or 10-piece Chicken McNuggets along with McDonald's World Famous Fries.
Wash it down with a limited-edition purple shake inspired by Grimace's signature hue. Fun fact about Grimace: when he was first introduced in 1971, he stole shakes and drinks. His early character designs even included an extra set of arms to make sure he could snag as many beverages as possible. Is the purple shake a homage to Grimace's favorite color or an Easter egg nod to his origin story? The world may never know.
Celebrating Grimace's Birthday Month!
Aside from a delicious birthday meal, there will be even more opportunities to celebrate Grimace's birthday month throughout June. Here are just a few where you can join in on the fun:
Time to play! McDonald's is launching an exclusive video game in collaboration with Krool Toys. In the game, you get to join in the quest to help Grimace cut his birthday cake alongside other McDonaldland characters like Birdie the Early Bird and the Hamburglar. More details are coming soon on the Grimace's Birthday website.
Dress up for the birthday character! Starting June 12, Grimace merch will be on sale at GoldenArchesUnlimited.com while supplies last.
Give the gift of a donation! The Ronald McDonald House Charities (RMHC) are a charity near and dear to Grimace. From June 13 through June 14, McDonald's fans are encouraged to visit McDonald's Instagram story and share a picture of their favorite birthday memory via the "add yours" sticker. McDonald's will donate $5 to RMHC up to $200K for every picture shared.
Happy birthday month, Grimace! We'd nominate you for our Madison Avenue Walk of Fame, but you already won a spot there last year. Can't wait to celebrate with you, buddy!
Cover image credit: Filming In McDonaldland