Remember when Miss Chiquita, the first lady of fruit, disappeared from the Chiquita brand logo in March 2020? The iconic face of Chiquita took a short break to encourage people around the world to practice social distancing and stay safe at home amid the COVID-19 pandemic.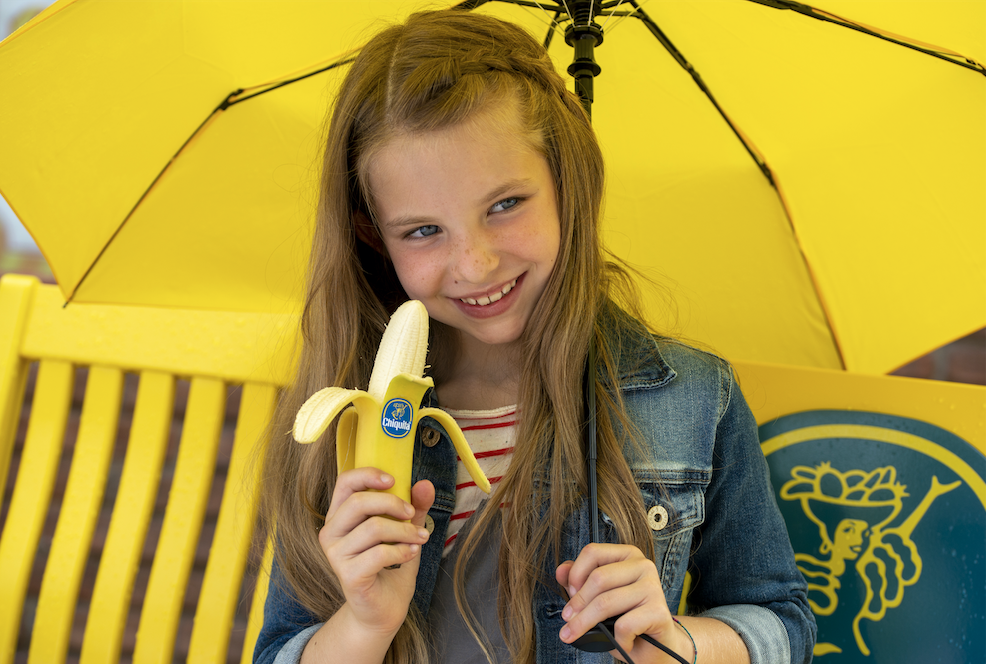 As more people get vaccinated and the world starts to slowly reopen, fans might notice that Miss Chiquita has made a quiet return to Chiquita bananas in a new digital and social campaign "A Yellow Story."
Why Yellow?
Why focus on the color yellow for "A Yellow Story" anyway? The answer is multifaceted.
One of the Pantone 2021 colors of the year is "Illuminating," a soft shade of yellow. This color seeks to convey a message of hopefulness to audiences. Yellow has also been long associated with happiness, optimism, creativity, and sunshine.
This color is also acting as Chiquita's brand ambassador. When we think of yellow, we can't help but envision ripe bananas! Seeing a bright yellow Chiquita banana is a sign that you're about to enjoy the best tasting, highest quality banana on the market. And enjoying a Chiquita banana means getting in plenty of fiber and potassium that keeps you happy and healthy in your everyday life.
"A Yellow Story"
"A Yellow Story" introduces audiences to Linda, a little girl who adores all things yellow. Linda's world is full of yellow delights: yellow flowers, fish, balloons, and the sun.
Why does Linda love the color yellow so much? As viewers learn watching the campaign, yellow is a joyful and brilliant color.
It also makes life better. Through the eyes of a child, we watch as Linda's family comes together gathers to enjoy Chiquita bananas as part of their healthy, balanced breakfast and as a family. See the ripe bunch of bananas in the center of the table. Notice slices of bananas topping pancakes and a loaf of delicious banana bread being passed around.
Watch closely as Linda presents bananas to her family members. You'll see Miss Chiquita is back on the brand's blue sticker. Listen in and you'll hear a remix of her famous jingle playing in the background.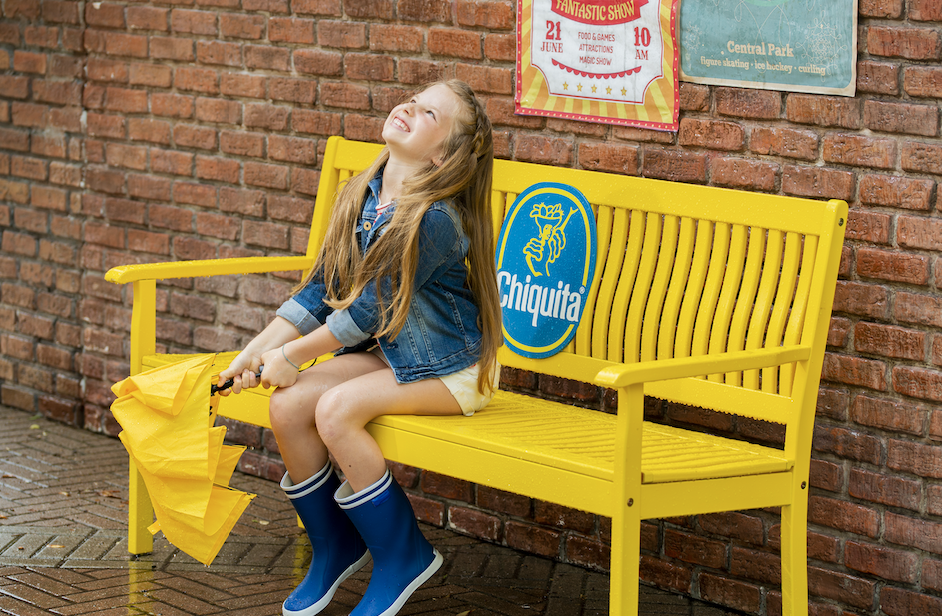 The commercial closes with Linda posing for a photo against her banana wallpaper covered bedroom. Chiquita also pipes in that "it's natural to be good."
"At Chiquita, we recognize that our iconic Blue Sticker and bright yellow bananas not only provide a great tasting snack and source of nutrition for consumers, but also a sense of tradition and nostalgia for those who have enjoyed our bananas throughout various stages of life," said Jamie Postell, Chiquita's Vice President of Sales for North America.
"We hope that this new video sparks joy among banana lovers and inspires our fans and families to find new ways to make sweet memories this summer and beyond, with our flavorful yellow bananas."