Remember when you were a kid and Mom would slip an encouraging note into your lunchbox that you would find later that day during school? You probably got the warm fuzzies after reading it and felt much better afterwards. You may even remember the details of the note itself — Mom's cursive handwriting or a drawing of a smiling face — just as clearly now as you did back then.
The gift of sight is easy to take for granted at any age. Today, there are 62,000 visually impaired children in schools across the United States. As these children prepare to go back to school this fall, Kellogg's Rice Krispies Treats has partnered with the National Federation of the Blind to create a new product called "Love Notes" to offer plenty of support and encouragement.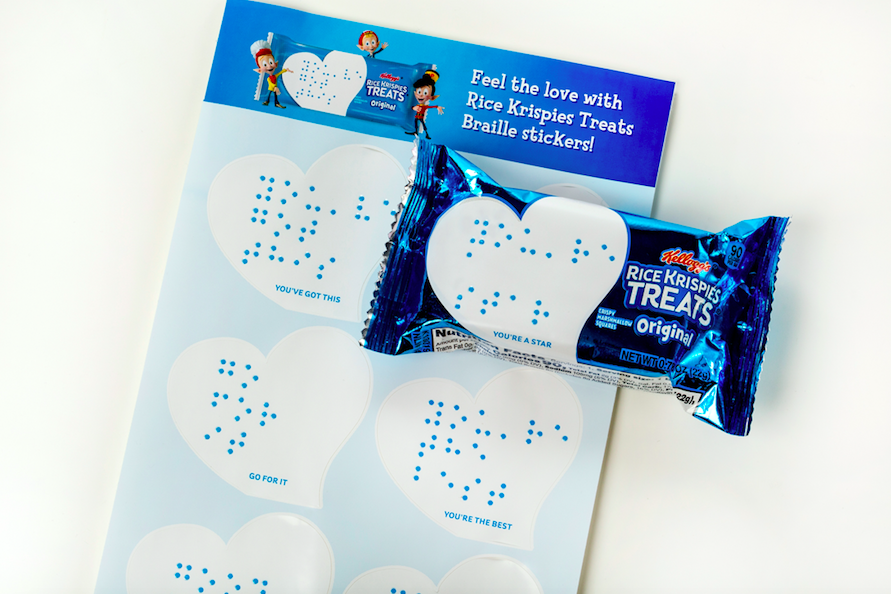 Rice Krispies Treats are currently wrapped in writable wrappers so parents have room to jot down notes of encouragement as they pack lunches. Love Notes take it the next step forward in two accessible formats. You may order a sheet of heart-shaped Braille stickers with phrases like "love you lots" and "go for it" that line up with the hearts on the Rice Krispies Treats wrappers. Simply peel off the sticker, and place it on the packaging. If you have a child that is an auditory learner, you may also order an audio box to store your Rice Krispies Treats square inside. When the child opens the box, they'll be able to hear a pre-recorded 10-second audio message from the heart just for them.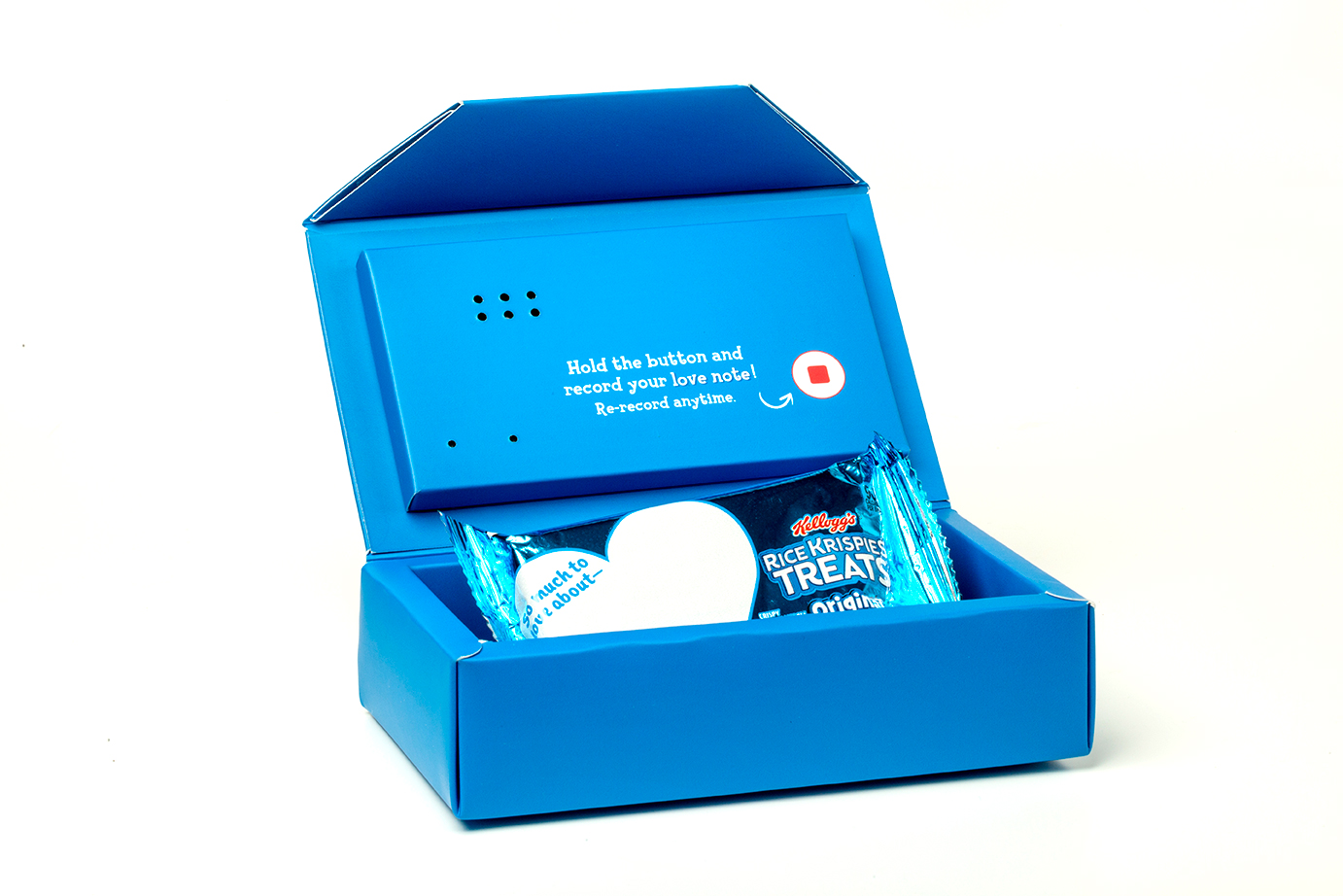 The impact of this initiative goes back to the namesake behind the Kellogg's brand. Many may not realize that W.K. Kellogg, Founder of The Kellogg Company, went blind in his later years due to undiagnosed vision problems. Kellogg later founded the W.K. Kellogg Foundation to provide vulnerable children with opportunities to thrive throughout every stage of their lives. Today, it is one of the largest philanthropic foundations in the United States.
The Love Notes website also shares the story of Eme, a musically gifted young girl who happens to be blind. Eme helped inspire the development of the new product, so kids just like her can be uplifted through these messages of love like anyone else.
"Inclusion is in our DNA, and is now shared through Rice Krispies Treats 'Love Notes.' Everyone is important, and we want each child to be able to feel loved, supported and acknowledged." said Jessica Waller, Vice President of Sales and co-chair of Kapable Employee Resource Group at Kellogg, which focuses on making an inclusive environment for employees.
Love Notes are available to order starting August 7th at no charge while supplies are available.