Laura Rott turned 100-years-old on July 25, 2018. The Naperville, Illinois resident is now a centenarian, part of more than 72,000 United States individuals that are 100-years-old or older. She celebrated her big day alongside family and friends, with an extra special guest invited along for the fun – the Pillsbury Doughboy.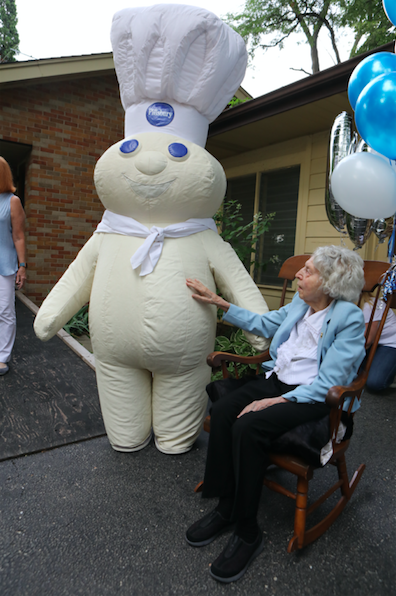 Why would the Pillsbury Doughboy make a house call for a birthday party? In 1949, Rott was one of 100 finalists in the first-ever Pillsbury Bake-Off held in New York City's Waldorf Astoria Hotel. She was awarded second place for her Starlight Mint Surprise Cookies where a walnut hid a piece of mint candy baked inside the cookies. The win left Rott speechless. She even met former First Lady Eleanor Roosevelt who later wrote that Rott's cookies "tasted like your dream of something highly delectable."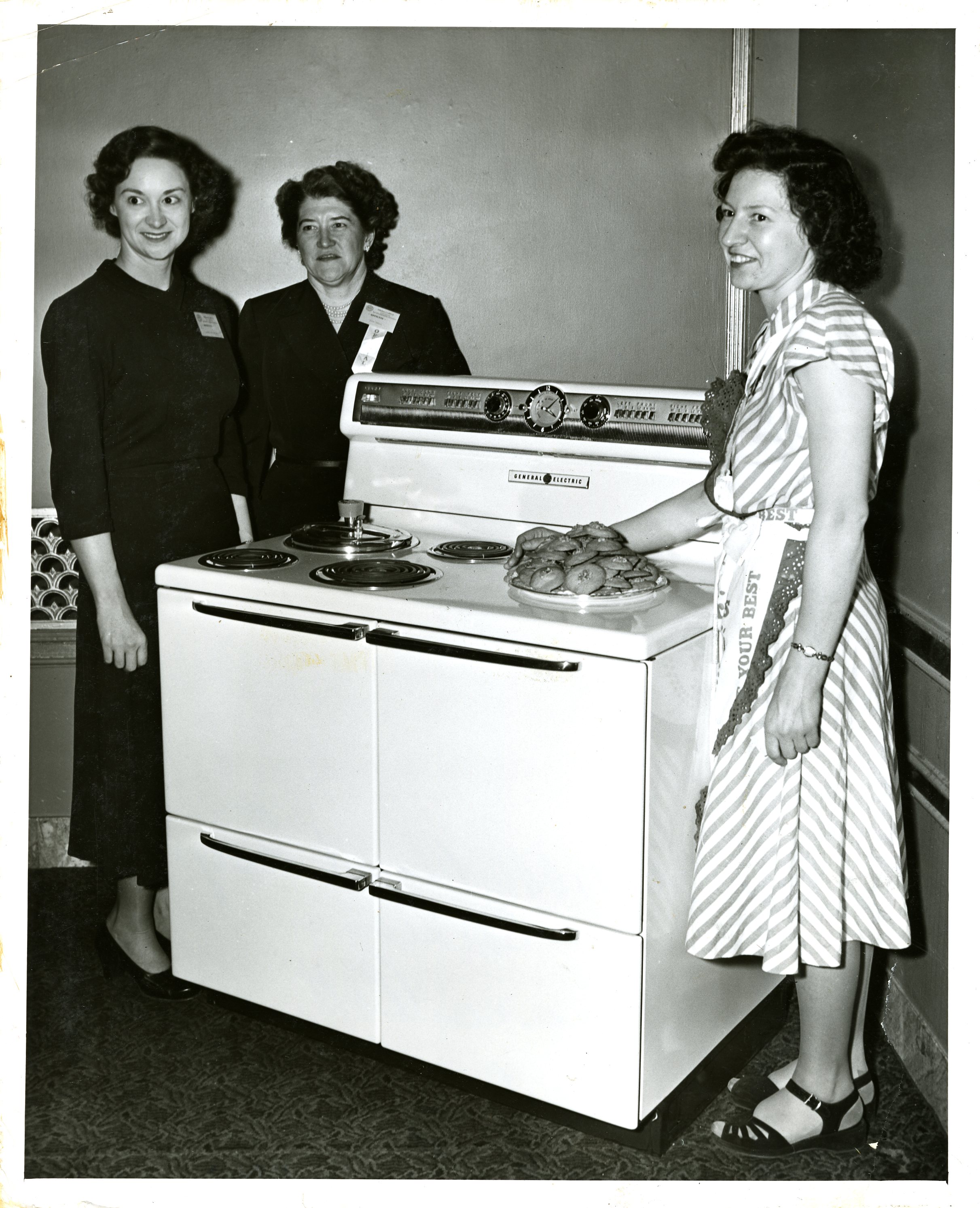 For her second place prize, Rott received a General Electric stove and $10,000. This amount of money was equal to 10 years' salary for her at the time! Rott bought her home using some of the Bake-Off money. Since then, Rott and her family have kept the original stove that was used to bake the award-winning recipe and their love for Pillsbury and its iconic Doughboy has only grown over the years.
Poppin' Fresh joined 30 other family members for Rott's big birthday with plenty of balloons present for the festivities. Rott's award-winning cookies also made an appearance, fresh from the oven. We've even included the recipe below for you to recreate.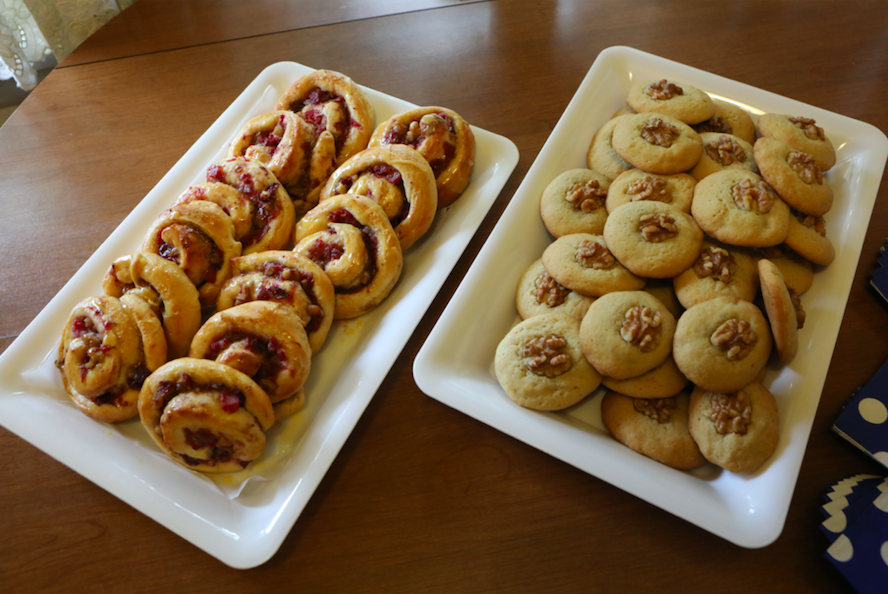 Starlight Mint Surprise Cookies
1 cup sugar
½ cup packed brown sugar
¾ cup butter, softened
2 tablespoons water
1 teaspoon vanilla
2 eggs
3 cups flour
1 teaspoon baking soda
½ teaspoon salt
12 ounces chocolate mint candy wafers
60 walnut halves
Blend sugar, brown sugar, butter, water, vanilla and eggs until well blended. Combine flour, baking soda and salt in a separate bowl. Gradually add to butter mixture, mixing at low speed until combined. Cover dough and refrigerate at least two hours. Press about 1 tablespoon of dough around each mint wafer, covering it completely. Place two inches apart on ungreased cookie sheets. Top each cookie with a walnut half. Bake at 375 degrees for 7 to 9 minutes or until golden brown. Makes about five dozen cookies.
Speaking of the Bake-Off… the 49th Annual Pillsbury Bake-Off Contest is officially open for entries! Got a recipe for some tasty cookies you think could be a contender? Find out how you can enter in at the Pillsbury Bake-Off's website!