Two icons are coming together this Valentine's Day to dish out love advice. One is Dr. Ruth Westheimer, famed media personality and love and relationship expert. The other is a 103-year-old nut professional… Mr. Peanut, is that you?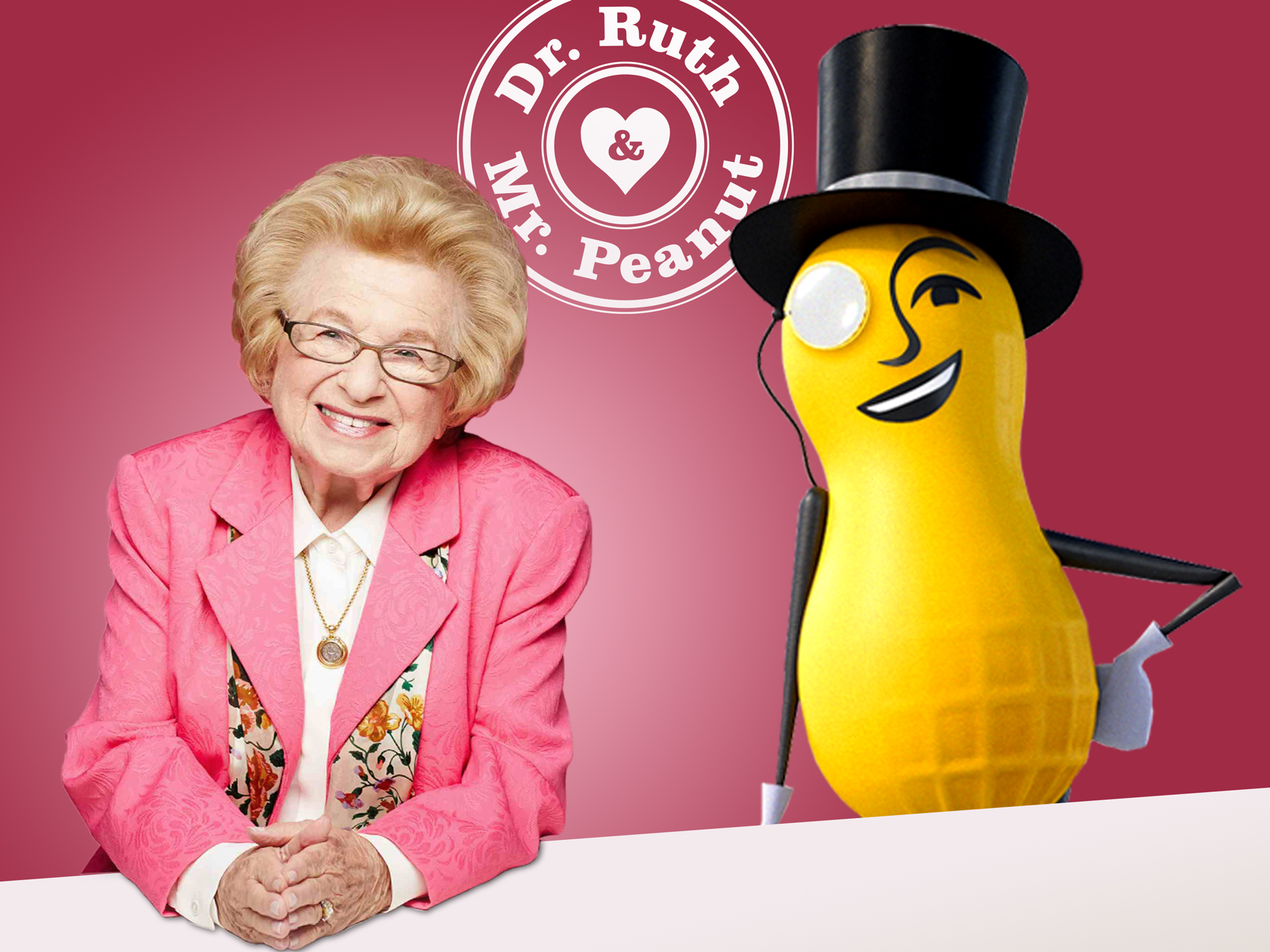 Mr. Peanut & Dr. Ruth: Relationship Q&A Experts
Yep, it's the face of Planters teaming up with Dr. Ruth to shell out dating and relationship advice! In early February, Mr. Peanut tweeted Dr. Ruth's reopened hotline number. Fans could call 844-4-DR-RUTH and leave messages or tweet Mr. Peanut using the hashtag #AskDrRuth for answers to questions about matters of the heart.
The pair made a full-length video where the burning love questions get answered. We don't want to give too much away, but it's red hot from the start — literally. Mr. P can't stop blushing while Dr. Ruth gets down to business putting her honest spin on answering hotline and tweet questions from single and taken nuts alike.
From the perfect gift to give your Valentine to what happens when you're more adventurous in bed than your partner, Dr. Ruth and Mr. Peanut are a match made for each one during Valentine's Day #CrunchTime. Who's ready to see Mr. Peanut play matchmaker next?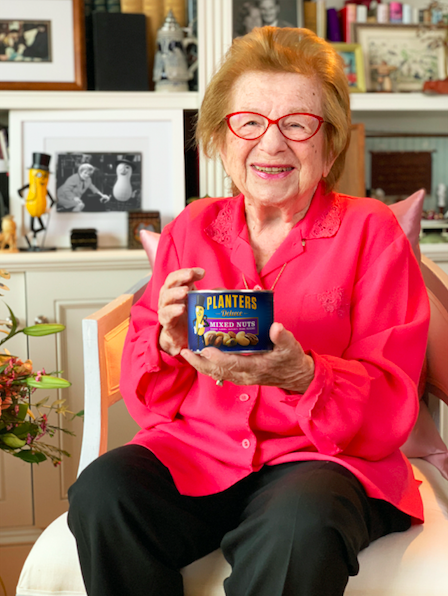 P.S. We especially love the background images in Dr. Ruth's office. Look closely for a peek at Dr. Ruth and Mr. Peanut's friendship over the decades!
Follow Mr. Peanut and Dr. Ruth Westheimer on Twitter.