Last week, the M&M'S spokescandy Yellow announced he would be hosting the M&M'S Super Bowl LV commercial premiere via Zoom. The teaser trailer gave us a glimpse at a gender reveal party gone wrong, but the beloved M&M'S spokescandies promise they would fix it. In "Come Together," the candy brand's Super Bowl LV commercial, ordinary people and actor Dan Levy show the world how M&M'S can make any situation better.
"Come Together"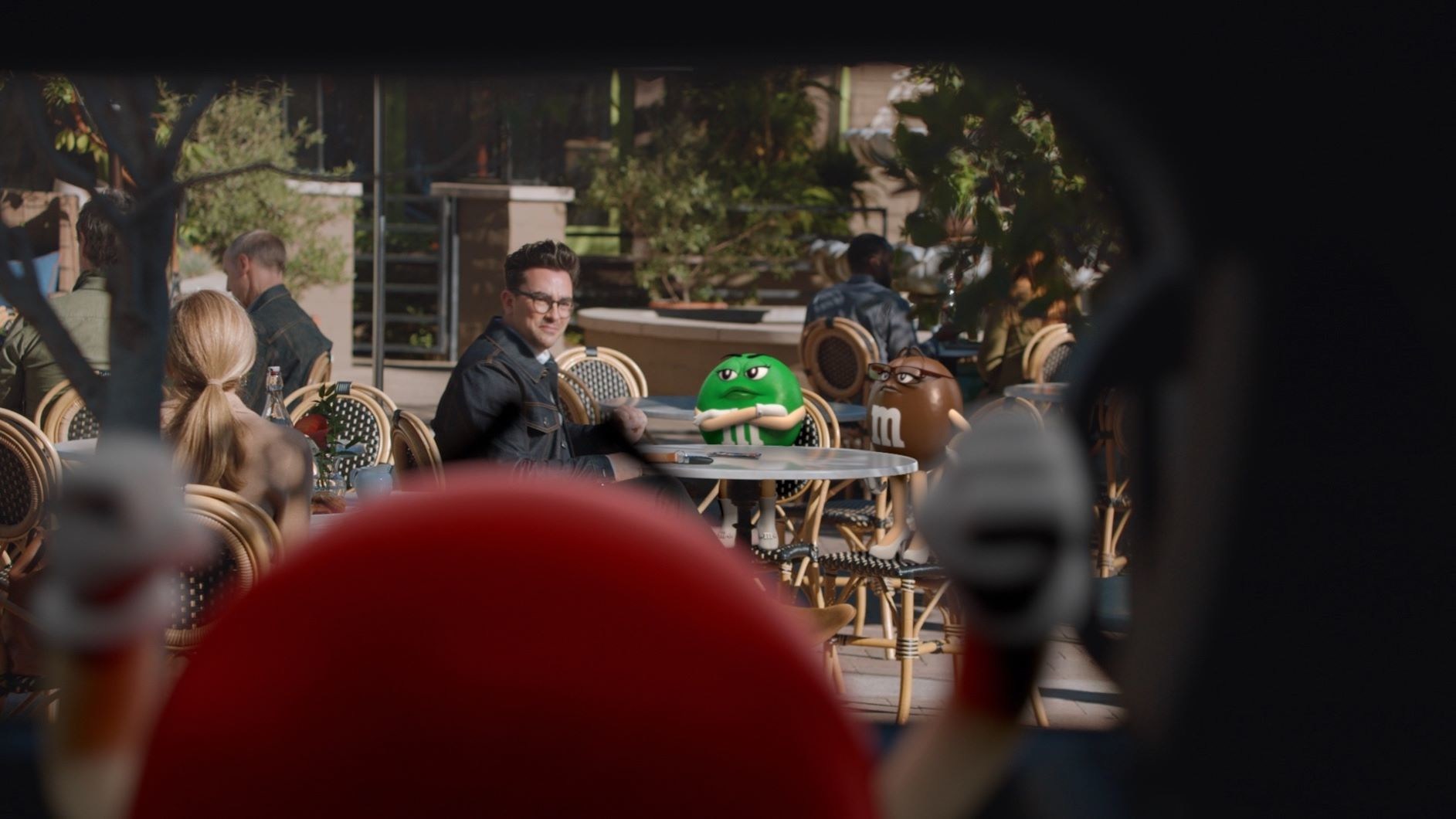 The 15 second spot from BBDO New York shows how gifting M&M'S can make relatable "oops, my bad" situations a whole lot better. But one can't ride off the deliciousness of M&M'S alone. There should be a sincere apology included, too.
"I feel bad for kicking your seat on purpose," an airplane passenger tells another passenger he kicked the seat of during a flight. (Subsequently causing a beverage to spill all over said passenger.)
"We should have just told you it's a boy," a pregnant person admits to guests in the aftermath of the teaser's explosive gender reveal party.
"I wish you didn't have to hear all that," a parishioner at a Catholic church mumbles to a priest while passing over a bag of M&M'S.
"I promise I will not eat any more of your friends!" Schitt's Creek actor Dan Levy insists, as he pushes a half-eaten bag of M&M'S across the table.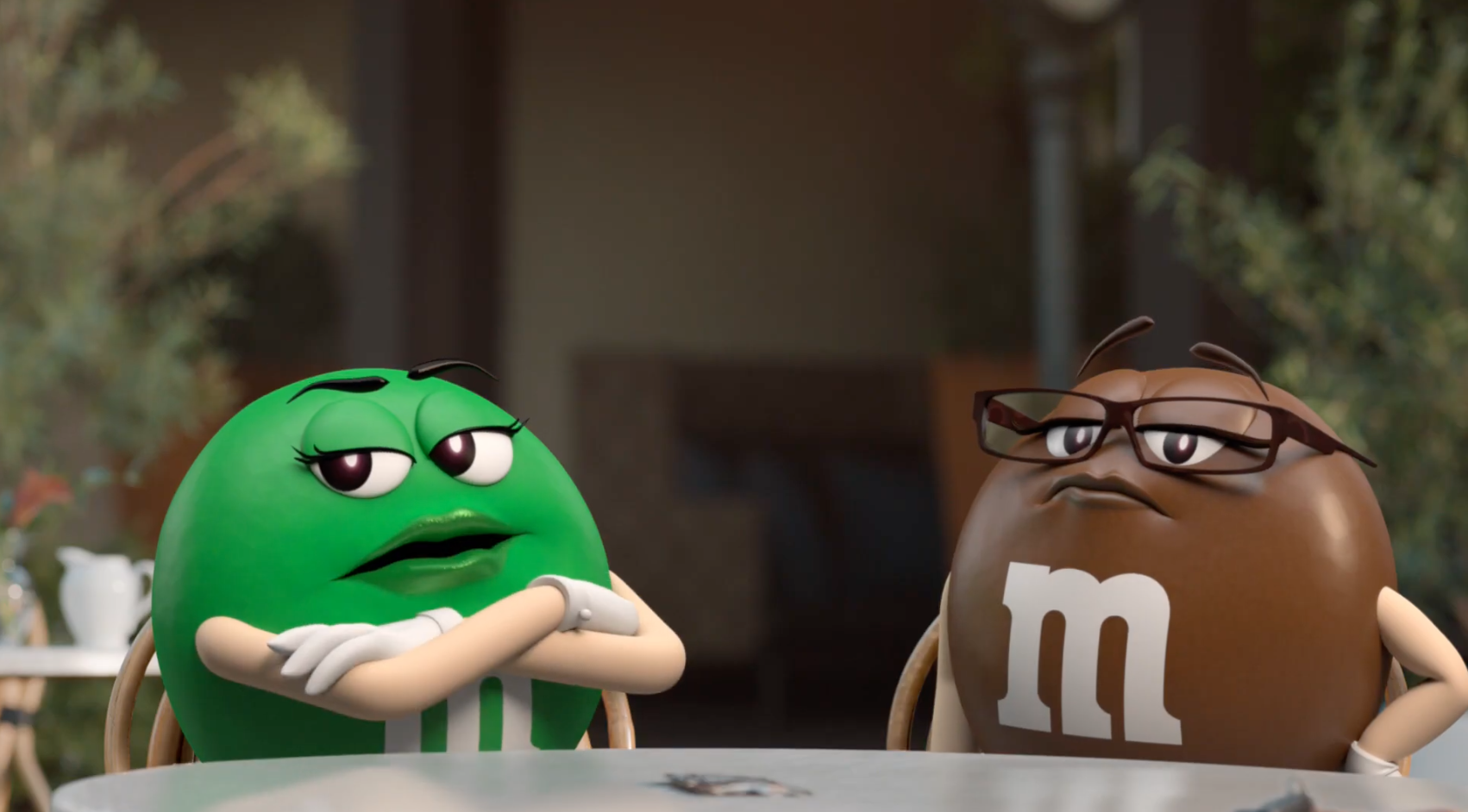 However, Green and Ms. Brown, the other two M&M'S spokescandies featured in the commercial, aren't buying Levy's apology. Unlike the other examples, Levy is gifting them with an already opened M&M'S bag.
"Really?" Green deadpans.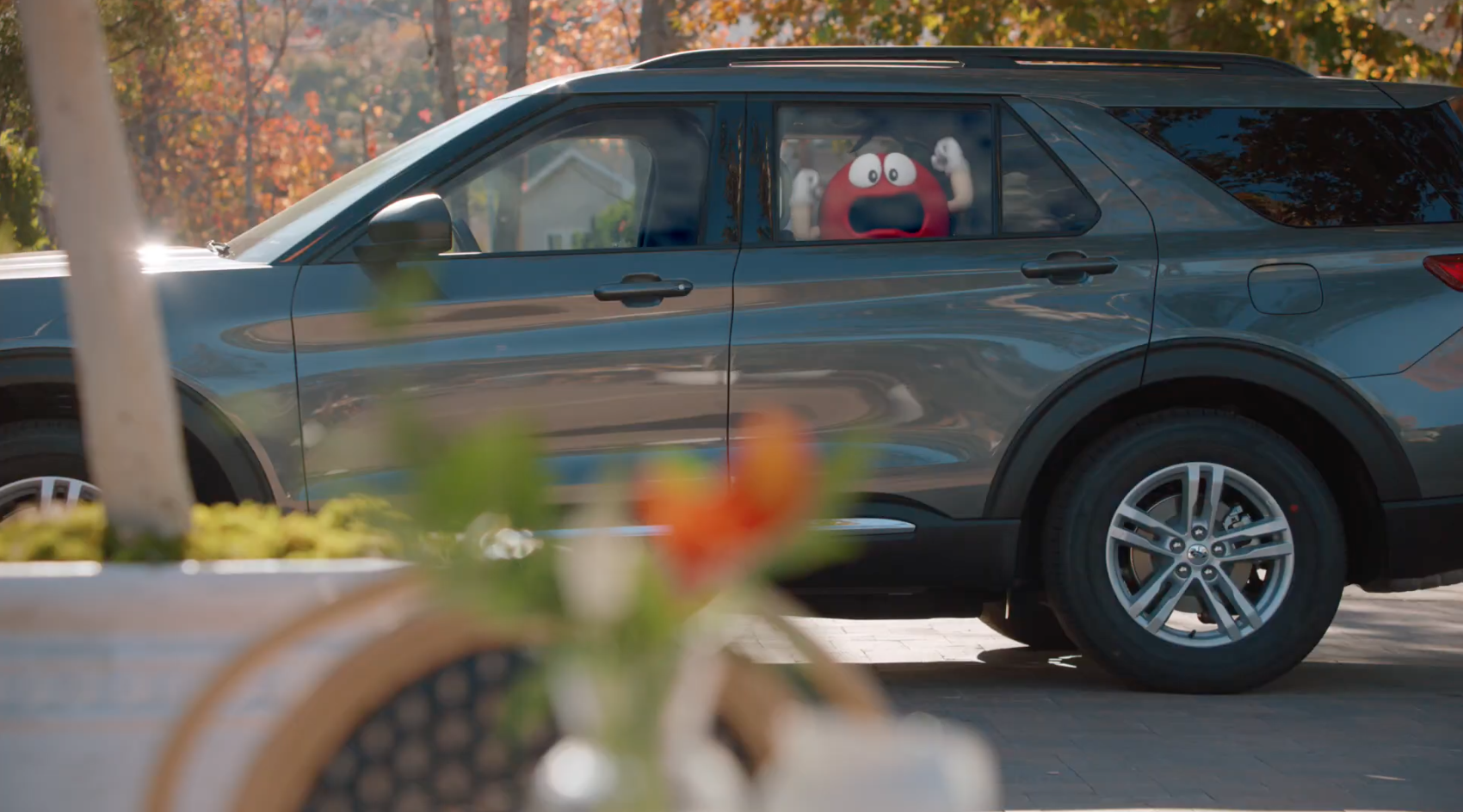 Screams erupt from a car behind the trio. It's Red, locked in Levy's car. He's pounding on the windows and begging to be let out.
"Okay, it might happen one more time," Levy admits.
This is Levy's first appearance in an M&M'S commercial. We like to think it's the start of a beautiful friendship between the actor and the spokescandies.
"I always try to take part in well-intentioned campaigns with brands that align with my sense of humor, so this ad was a perfect fit," said Levy regarding his appearance in the spot. "One of the things I loved most about this campaign was the message about how something small – like sharing M&M'S – can help bring people together."
After a year as unprecedented as 2020, coming together is essential in the next normal. How that might look remains to be seen, but something tells me that laughter and M&M'S will help us collectively get there.
"M&M'S is a fun and colorful brand – so tapping into that humor to help us laugh and feel more connected to each other felt very right this year," said Sarah Long, Chief Marketing Officer, Mars Wrigley North America.
"Of course, having Dan bring his incredible talent and comedic wit only makes the story stronger. The new commercial is a great extension of our Mars Wrigley's purpose to create better moments that make the world smile."
Yellow's Big Super Bowl Premiere!
Did you miss Yellow's big moment hosting the Zoom call M&M'S Super Bowl premiere? You're in luck! Check it out here — and of course, Yellow forgets he's on mute!