Whether you loved or loathed Super Bowl LIII, commercials kept the game day adrenaline high with characters.
From a cameo by a most interesting man to a nut driving, well, like a nut, here's a look at all of the icons that showed up to Super Bowl 53.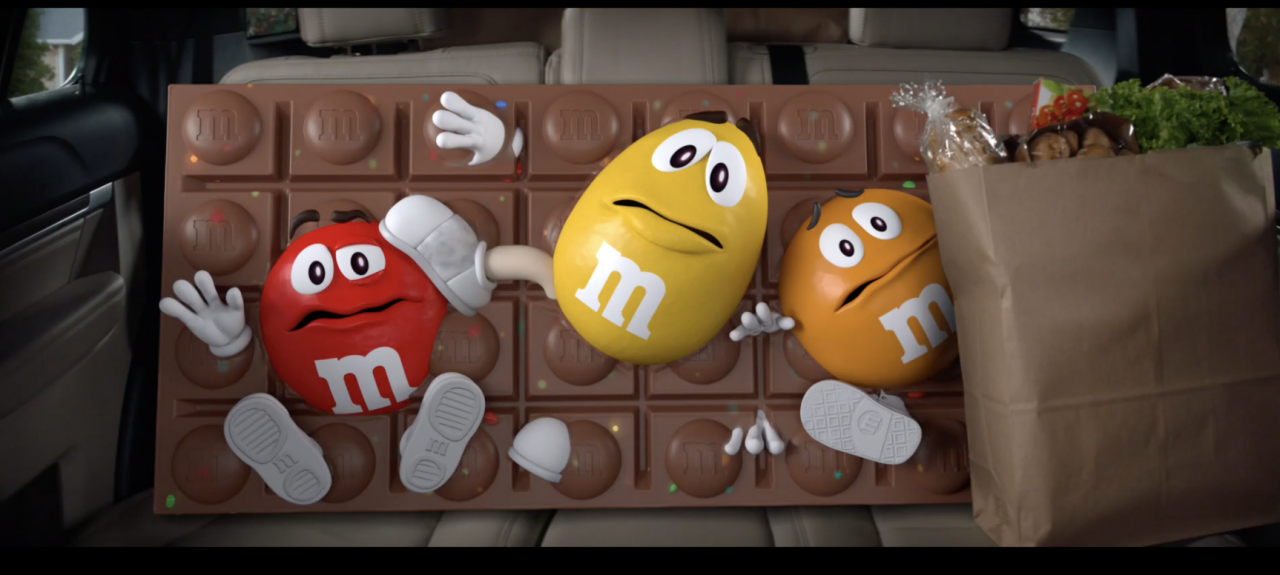 M&M'S | "Bad Passengers" | BBDO NY
Advertising the new M&M'S Chocolate Bar, Red, Yellow, and Orange bicker in the backseat of "mom" Christina Applegate's minivan. Applegate lays down the law. They can either get broken apart, or eaten alive. The three spokescandies prefer the first option, since they're wedged inside a giant chocolate bar.
Game of Thrones X Bud Light | Droga5 + Wieden+Kennedy
Bud Light brought several ads to the Super Bowl. Most of these commercials boasted that their beers are not brewed with corn syrup. That's cool and all, but we wanted to see the elusive Bud Knight.
Before a jousting match, the Bud Knight hands off his beers as the crowds cry out "Dilly Dilly!"
Then, the trumpets begin playing the opening notes to the song "The Rains of Castamere." Any Game of Thrones fan (most of the world at this point) knows this is no ordinary Bud Light commercial. Bud Light just got the HBO treatment.
What follows next is reminiscent of the show's fourth season combat scene between Oberyn Martell and Ser Gregor. The Bud Knight is defeated in jousting. Before Ser Gregor can lay waste to the Bud Knight, in a sequence similar to Oberyn's demise, dragon Drogon sets the jousting stadium ablaze.
The commercial ends with a lifeless Bud Knight and HBO's #ForTheThrone hashtag. Um. Dilly Dilly?
Sprint | "Best Of Both Worlds" | Droga5
Remember the "Can you hear me now?" guy from Verizon? He's back, and moved on to another cell phone carrier.
How does he tell people they get the best of both worlds with Sprint? Robots help him figure out the answer. Hint: it includes Bo Jackson, a mermaid, a keytar, and a bird-horse.
Stella Artois | "Change Up The Usual" | Mother New York
This commercial will go down in pop culture infamy as the day two media legends switched up their signature bar drinks. Carrie Bradshaw from Sex and the City says no thanks to her Cosmopolitan. The Dude from The Big Lebowski passes on a White Russian. Both would rather have a frosty Stella Artois. Y'know. Change up the usual.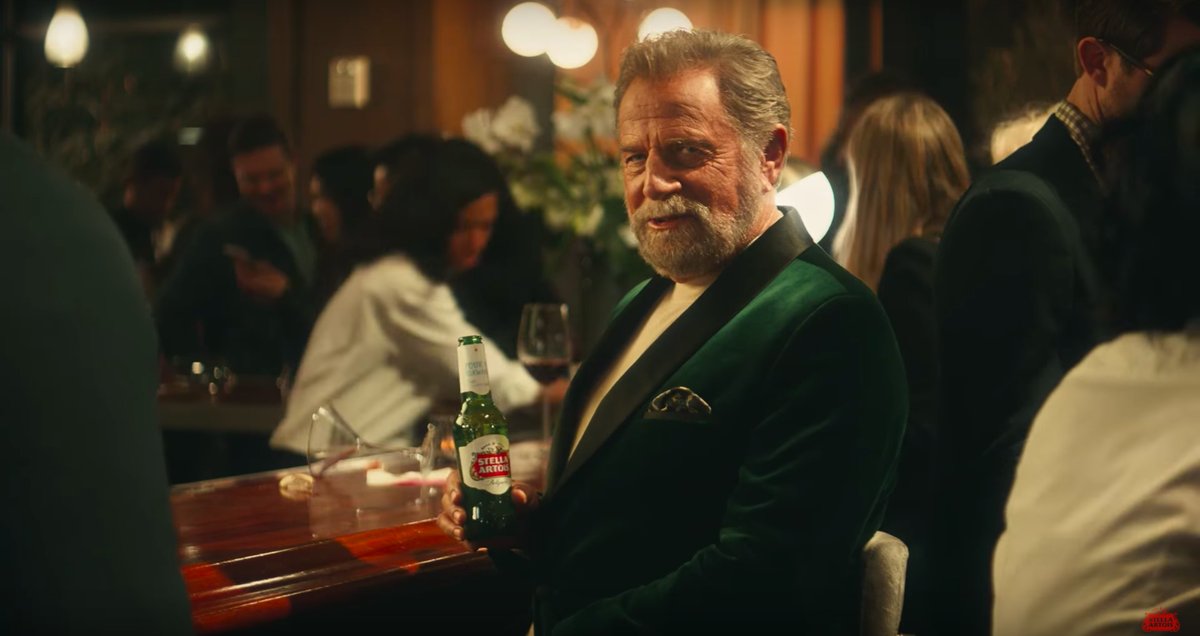 The most unusual cameo is the one made by The Most Interesting Man In The World. He's also having a Stella Artois, instead of his usual Dos Equis, and applauds this commercial's "interesting twist."
Planters | "Mr. Peanut Is Always There During Crunch Time" | VaynerMedia
At 103-years-old, Mr. Peanut has never looked better or been this fast and furious on the road. It's #CrunchTime! He has to get to buddy Alex Rodriguez's home before A-Rod snacks on kale chips instead of tasty Planters mixed nuts.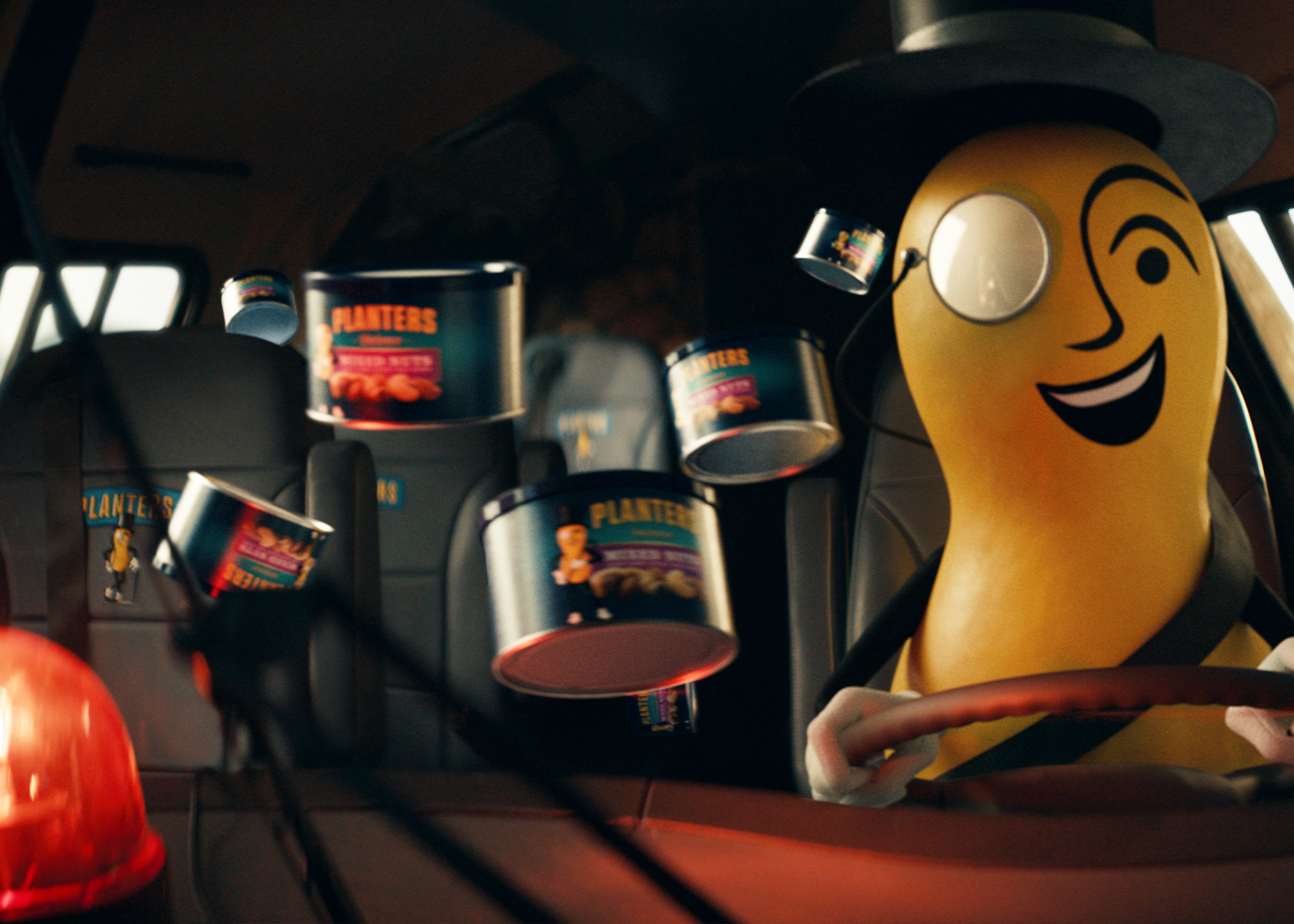 Will Mr. P make it in time? Watch and see!
Budweiser | "Wind Never Felt Better" | David Miami
The theme of this commercial is, in one word, wind.
Budweiser's beers are now brewed with wind power. Bob Dylan sings his hit "Blowin' In The Wind" in the background. The Clydesdales, and their loyal Dalmatian pup, trot along to their destination. The breeze perks up the Dalmatian's ears, and the pup is living for this moment. Wind really has never felt better.