Super Bowl LVI was a big night for beloved brand mascots! From the E*Trade baby emerging out of retirement to a rare appearance from a McDonald's icon, here's a look at all the characters that made Super Bowl LVI commercial appearances.
"Off The Grid" | E*Trade Baby
After weeks of speculation, the E*Trade Baby officially came out of retirement. E*Trade's 30-second teaser spot premiered ahead of Game Day with a baby monitor hinting the E*Trade Baby might return.
What does it take to get this legendary Baby out of retirement? The Baby is largely dismissive about the financial state of the world — until he hears people are taking financial advice from memes. That's a spit-take moment.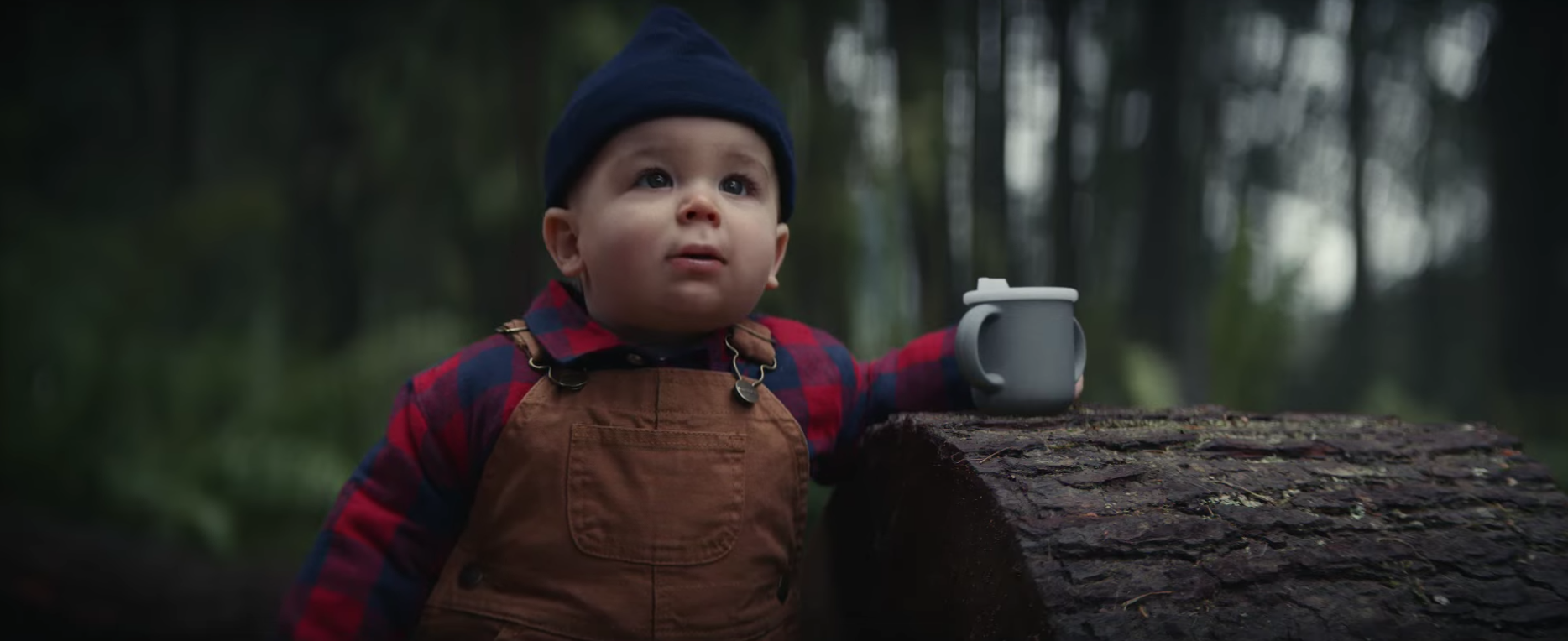 "I'll get my onesies," the Baby says.
Retirement will have to wait. A new chapter in investing has begun.
"Stuck In" | Pringles
Admittedly, the Pringles "Stuck In" commercial is more about the age-old Pringles problem of getting your hand stuck in the can grabbing the last Pringles crisp than it is its famous mascot Julius Pringles. But you gotta admit Mr. P's glow up design — which debuted in 2020 — has never looked better. These sharp cans are fashionably worth getting your hand stuck inside.
"A Clydesdale's Journey" | Budweiser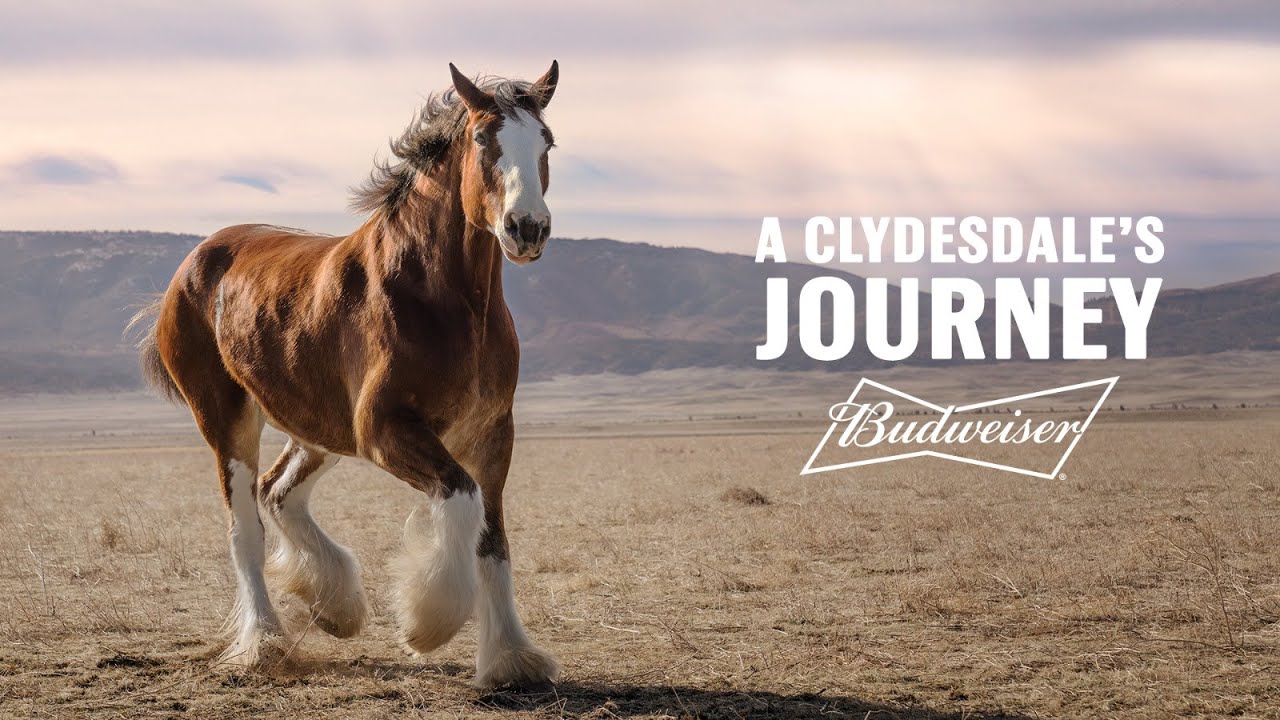 The opening moments of this Budweiser spot featuring its iconic Clydesdale horses is heartbreaking to watch. A Clydesdale is injured after attempting to leap over a barbed-wire fence. Trainers, and a canine friend, rush to the horse's side and stay with the Clydesdale during the recovery period.
Will the Clydesdale gallop again? Yes! The iconic horse hits his stride by the end of the commercial, living up to the Budweiser message that down never meets out.
"Can I Get Uhhhhhhhhhhhh?" | McDonald's
While most would say that the star of this McDonald's commercial is undoubtedly rapper Kanye West, longtime McDonaldland fans will argue that the real star is Grimace.
Yes, the one and only Grimace — close friend to Ronald McDonald and long-time McDonaldland icon — made a comeback appearance in a McDonald's commercial.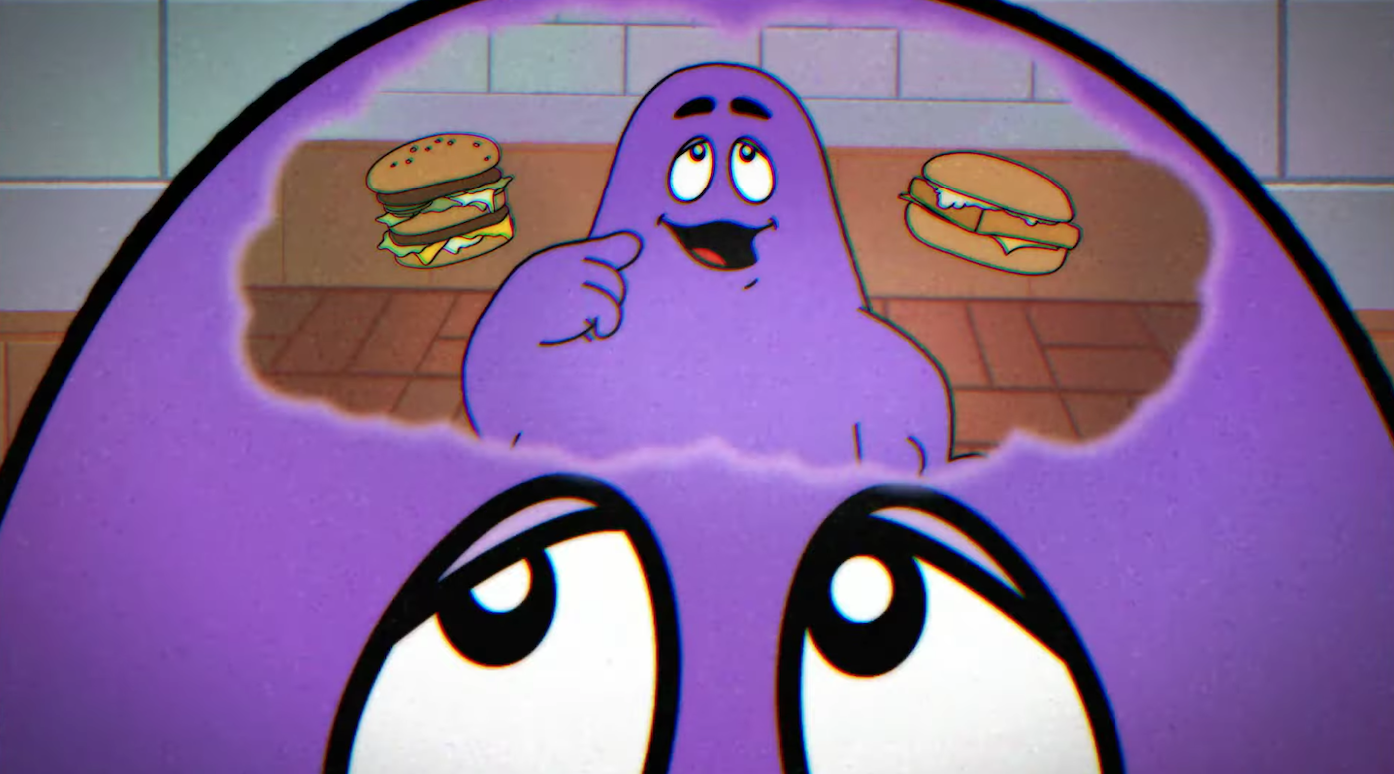 Grimace might have been gone for a minute, but he's still the same Grimace we know and love. Like the premise of the spot, where nobody knows what they want to order, Grimace is indecisive about his McDonald's order. Will he pick a Big Mac or a Filet-O-Fish?
Best of all, the character's return is fully animated. Fingers crossed that if McDonald's comes back for Game Day 2023 we get a commercial starring every McDonaldland icon!