Have you ever wondered what it was like to work at Leo Burnett Chicago during the agency's heyday? Do you wish you could have been a fly on the wall during a brainstorming session for Charlie the Tuna's TV campaign, witness the Pillsbury Doughboy's stop-motion animation, or stand in an elevator with anyone from the Marlboro account?
It was Mad Men vibes with a whole lot of critters. Leo Burnett's agency stood out from the advertising pack because it was home to the creation of the world's most iconic brand mascots. The agency was even nicknamed "The Critter Agency."
"The inside joke was that Leo himself had a closet with critters kept inside it for any new ideas." Jim "Rocki" Nawrocki, a former Leo Burnett art director, says.
Today, eight former LB creatives join us for a two-part series about what it was like to work at the ad agency's Chicago headquarters.
Our eight creatives include Jim Nawrocki, Peter Lohmeier, Susan L. Smith, Bill Hamilton, Joel Friedman, Terry Baker, David White, and Bob Welke. Each arrived over the course of a 10-year period. In part one, we discuss the "typical" day for a Burnetter and what it meant to face Burnett's notoriously intimidating Creative Review Committee (CRC). The creatives also give us the inside scoop about handling on characters like the Marlboro Man, Morris the Cat, the Green Giant, and StarKist's Charlie the Tuna.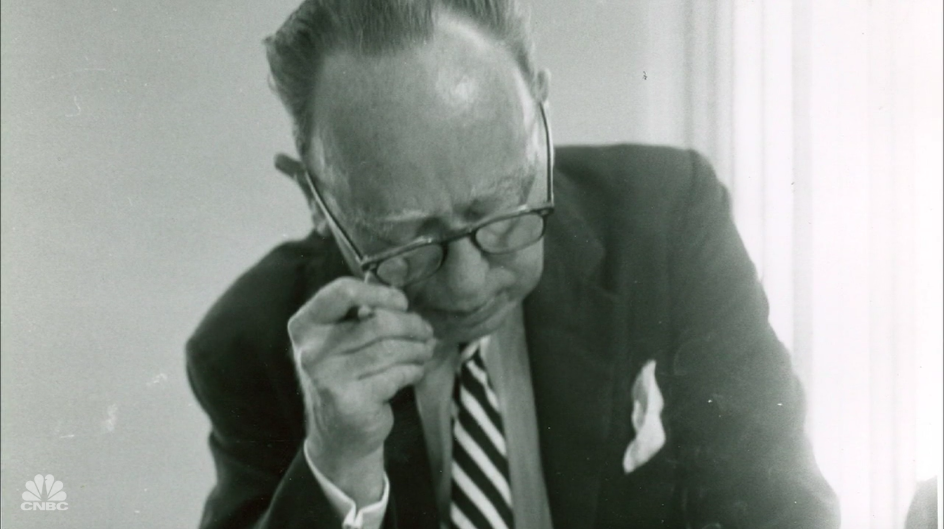 How they landed at Leo Burnett.
Jim Nawrocki: I grew up in the South Side of Chicago and was hired right out of art school. This was the first advertising agency I had interviewed at and I wanted to become an artist. Rudy Perz, creator of the Pillsbury Doughboy, hired me as a junior art director in 1970. I became a member of Rudy's group and worked on storyboards for eight years for accounts including Pillsbury.
Peter Lohmeier: I started in 1974 and was a creative director for 30 years for accounts like Pillsbury, Kellogg's, and 9Lives Cat Food.
Susan L. Smith: I arrived at Leo at the tail end of 1974 as a graduate from the University of Oklahoma. I started out as an art director and worked for three years on the Heinz, Tums, Sugar Smacks, and Sugar Pops accounts.
Bill Hamilton: I grew up in Chicago and studied at the Parsons School of Design in New York. I interned at Scali, McCabe, Sloves under Ed McCabe. He was the best copywriter I ever worked with and taught me a great deal about storytelling. When I moved back to Chicago, my first job was art director with The Container Corporation. It was great, but a little boring. I didn't have outstanding credentials, but I knew I wanted to work at Leo Burnett because it was the epitome of advertising. I did a bunch of spec storyboards on their products and managed to get an interview with one of the creative directors. I was hired as an art director in 1975.
Joel Friedman: Growing up, I loved the old Kellogg's advertising jingles. I was a writer and studied communications in college (at the University of Illinois at Urbana-Champaign). I almost got into the news business, but I found advertising appealed to me more. I was hired in 1976 as a copywriter.
David White: Merv Hiller interviewed me for a position as junior copywriter at Leo. My start date was March 8, 1976.
Terry Baker: My identical twin brother, Patrick, and I both worked at Leo Burnett. We were hired as art directors, thanks to our representational drawing skills. Back then, you needed to be able to sell clients with a hand drawn storyboard and the market that existed for this skill set was at Leo. They had a lot of ad campaigns that needed artwork, especially those for critters. I spent over 20 years working there, from 1979 to 1999, eventually becoming a creative director and VP. I worked on accounts for StarKist, Keebler, McDonald's, and Pillsbury, among others.
Bob Welke: I arrived to LB in 1980 as their neophyte copywriter from Milwaukee, Wisconsin. I was recruited to write headlines for Philip Morris. I worked my way up to Associate Creative Director, Creative Director, and then Group Creative Director over the next 15 years.
BH: The highlight of my life was getting a job at Burnett. It was an incredible feeling of pride and excitement. That agency was home and where I got my PhD with clients. These people were so bright and so good and pushed you so hard.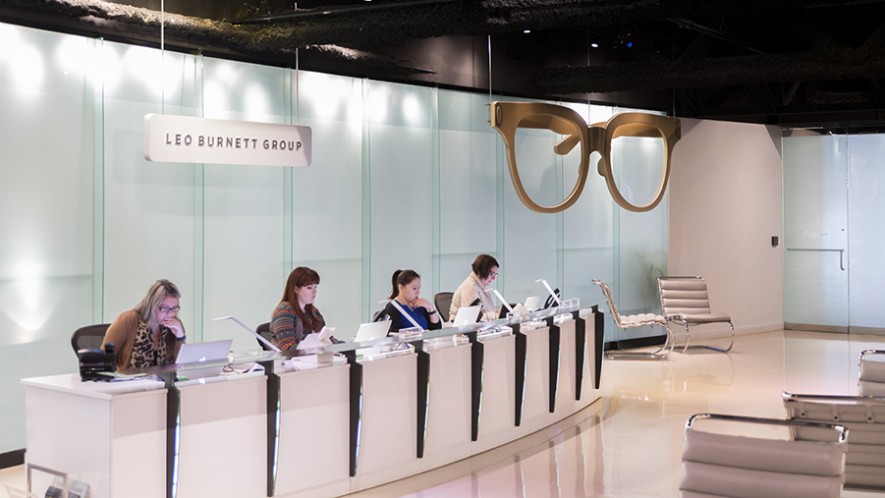 What was a day in the life of a Burnetter like?
PL: There wasn't any office space for me when I was hired. I had a little cardboard box containing all of my belongings and I rotated offices while other workers were on production.
BW: When I arrived, I wrote headlines for Philip Morris for Merit cigarettes. That's all I did for eight hours a day, five days a week. Eventually, I walked around to other offices to see what art directors were working on and to sell ideas to other accounts.
JF: It was a huge office.
JN: At Leo Burnett's height, around the late 1980s to early 1990s, 4,000 people worked from its Chicago headquarters.
JF: The creative department was a sea of cubicles. John Hughes, the film director, worked two doors down from me!
JN: There was no "one" critter group. Everyone had a couple of critters to work on. Leo was structured, much like the Marines, but the structure was different for the critters. There was a learning curve since so many animators came from a cartoon animation background.
SLS: This job was an eye opener on how business worked. When there was new business, sometimes everyone would get to work on it.
JN: When we would pitch business, we would call out all of Leo's creatives. "We need a new campaign for a beer commercial!" 90 people would work on these pitches before presenting to the CRC (Creative Review Committee). That's 90 concepts for one commercial.
TB: The competition at Leo was ferocious. It was like a Wild West shootout. You lived and died by competition for a campaign for a client. It was a good thing because it disciplined everyone to do their best and weeded out people who couldn't stand rejection.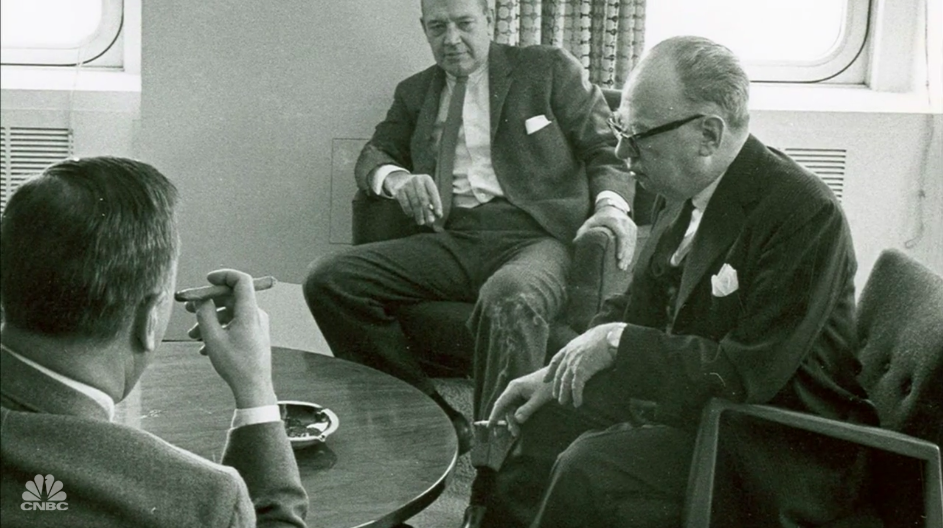 What was it like to face the Creative Review Committee?
TB: The creative review committee had one or two people from the agency that judged your work. They determined whether or not it would leave the agency and be shown to the client. Richard "Dick" Stanwood was one of the most famous heads in the CRC.
BW: Stanwood was one of the all-time greats at Leo Burnett. He could kill your idea and you wouldn't know it was dead.
TB: The man spoke like JFK and looked like Cary Grant. Everyone was in awe of him. He was a great judge of creative. He killed your work to figure out if you would come back the next day. You had to. You had to have something else. It was work on demand. You better have an idea and illustrate it and have it on the wall so everyone would understand it. If you were too fragile, you'd be humiliated and you had to separate yourself personally from your work. I had this stupid board for Kellogg's with Superman in it. I got done presenting and had a "hope springs eternal" feeling, thinking I just knocked him dead. Stanwood told me, in his critique, that he thought I was like a little boy running away from home. "But, you really ran away next door."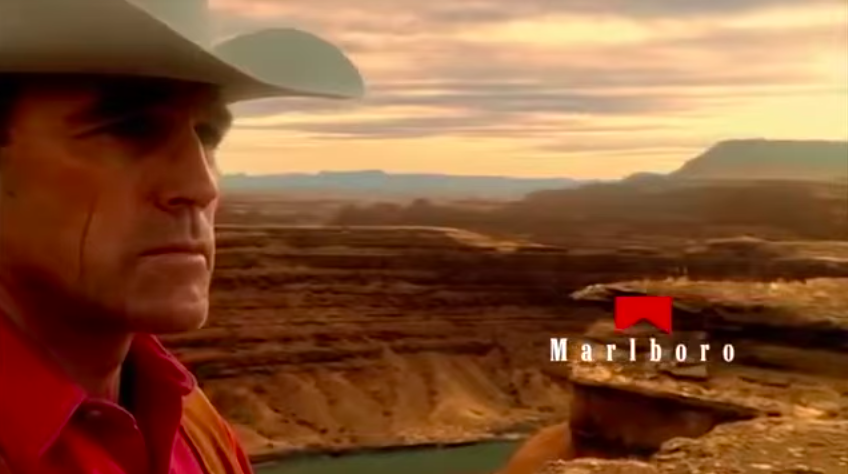 The Marlboro Man (Philip Morris)
JN: Pillsbury was right next to the Marlboro creatives. Everyone in that group dressed the part in cowboy apparel.
SLS: The ad men on that account collected Indian artifacts. An art director sold me a pair of moccasins!
BH: Everyone who worked on that account developed a love for the West and cowboy culture. Their empathy for that genre mattered to create the most authentic advertising possible.
JN: They were extremely detailed. They could talk to you for hours about mud on a saddle and carve Indian jewelry.
BH: For Marlboro, strength of character and representing the brand as this masculine, solitary, individual was important, not smoking. At that time, cigarettes were your calling card that said what you were. It represented your character to the world. The Marlboro Man sold cigarettes, but he didn't make people want to smoke. He made smokers want to represent themselves in a certain way.
Morris the Cat
DW: Peter Horst created Morris the Cat. Charlie Blakemore was the Executive Creative Director for the account. There was only one commercial where Morris is paired with a child. It was a spot with a little girl in a baby carriage. You only saw Morris from the knees down. After that ad, we never had kids in the commercials with Morris because everyone remembered the kid and not Morris.
SLS: We worked with several cats that were Morris lookalikes. You always had to have more than one on set as a backup.
DW: As a test to see if the cat would be okay on a film set, the team dropped a dog dish on the ground. Everyone wanted to see if Morris, or any of his successors, would be startled and jump but the cat did not.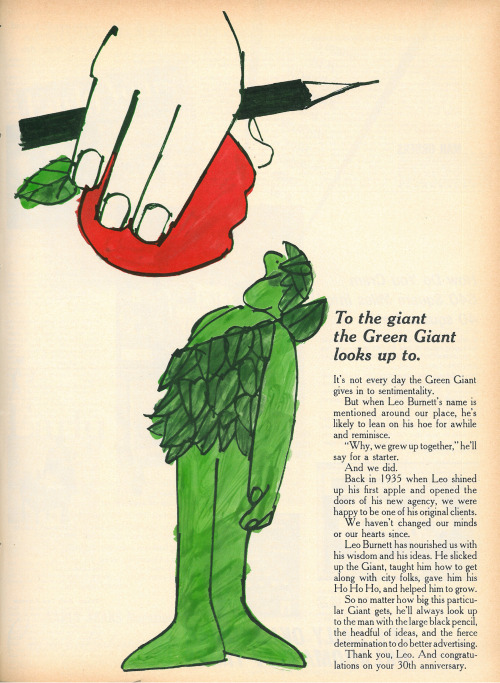 Green Giant
JN: I did a few ads for the (Jolly) Green Giant.
BH: I briefly worked on Green Giant. That character had already been established and developed when I got there. Leo Burnett himself was a firm believer that characters could hold up for a long time. They, and the Green Giant, represented something that registered with people.
Charlie the Tuna (StarKist)
TB: I worked with Tom Rogers, creator of Charlie the Tuna for two to three years on the account and its cell animation. I thought the formula for Charlie was great. The formula was that Charlie wants acceptance and salvation because StarKist only accepts the best tunas. They want tuna that tastes good.
JF: I wrote for Charlie for a short time in the late 1970s. Charlie was based on Rogers' beatnik musician friends in New York. Rogers worked with Herschel Bernardi, the hipster voice of Charlie, to flesh out his personality.
DW: Charlie also had a foil: a fish named Wally.
SLS: When I was in the StarKist group, I helped with the storyboards. Rogers wrote all of the scripts and wouldn't let anyone mess with Charlie. It was his baby. He was adamant about the tone of the commercials.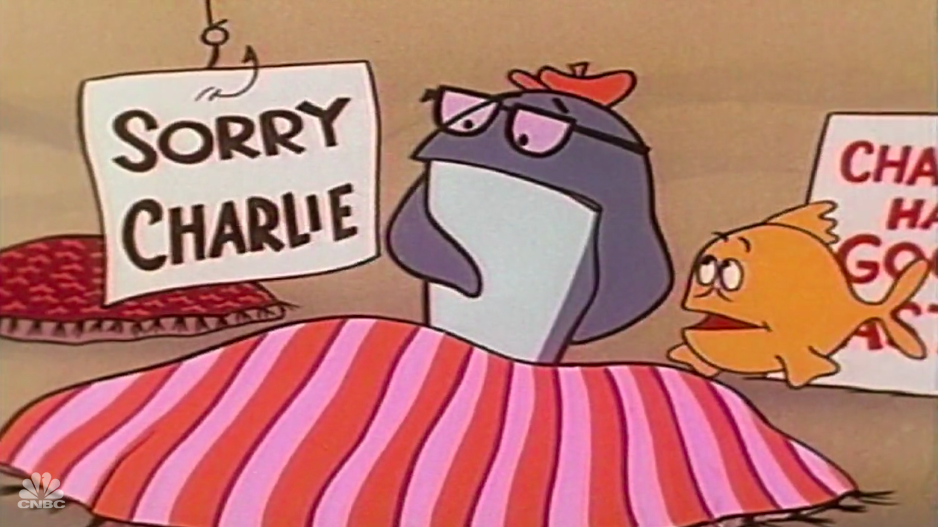 TB: It's kind of a contradiction because Charlie's going to be eaten. The catchphrase "Sorry Charlie" buys him another month on the ocean floor. He was doing something that he thought would prove to StarKist that he had good taste, but StarKist wants tuna that tastes good. I loved that formula: the creature that he was and the limited mentality that he had limited him to being on the ocean floor. It was magical. It taught me a formula could be magical.
Join us for part two in our Leo Burnett series coming soon!