Last year, legendary legume Mr. Peanut made headlines as a #MoMascot when he grew a mustache to celebrate Movember. We heard Mr. P was nuts about his stylish new look — so much so that he's returned to support Movember by teaming up with grooming expert Jonathan Van Ness.
Meet The Stylish Duo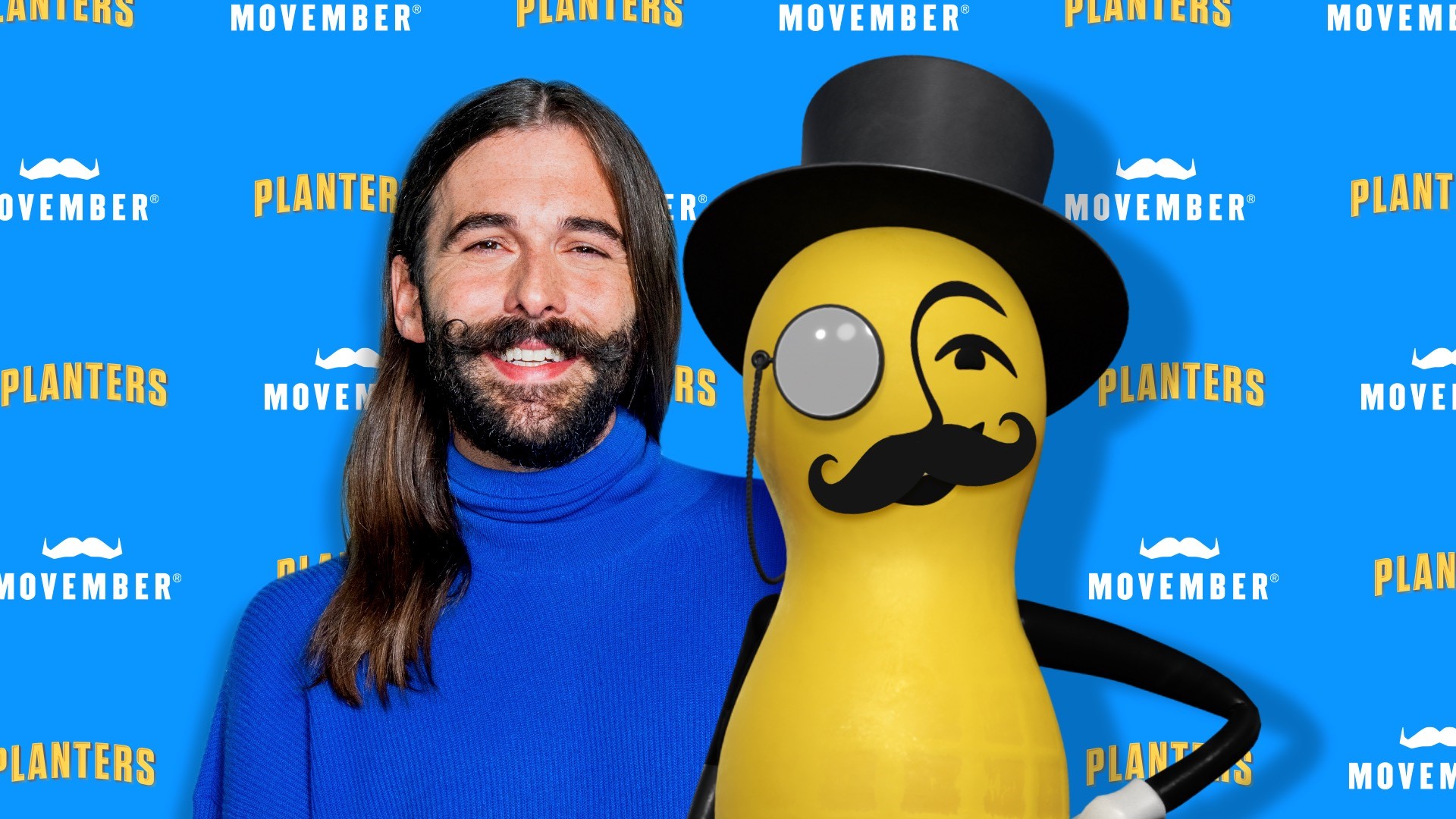 Mr. Peanut and Jonathan Van Ness make a fan-tache-tic pair! Jonathan Van Ness is famously a member of the Fab Five in the Netflix "Queer Eye" reboot. As the series' resident grooming expert, JVN wants everyone to feel their best inside and out. JVN is also quite the mustache enthusiast, too!
For more than 100 years, Mr. Peanut has been the iconic mascot for Planters. Lately, Mr. Peanut has a penchant for showing up in #CrunchTime moments. He rescued Alex Rodriguez from sad snacks during the Super Bowl, and collaborated with Dr. Ruth to offer legume love advice on Valentine's Day.
Together, this dynamic duo is here to shell out health and grooming tips for their fellow "Mo Bros." Whether you're a human or a (literal) peanut, they're dedicated to changing the face of men's health through the Movember movement.
Grooming Tips From JVN and Mr. P!
Growing out a mustache, and keeping it neatly groomed, is hard work! Several Mo Bros went on YouTube to mustache this stylish pair their most pressing grooming questions via video chat.
They got some great advice from Jonathan and Mr. Peanut! The first Mo Bro profiled in the video is hesitant about growing out a mustache. How can he get past his nerves and confidently grow out a 'stache to become part of Movember?
Jonathan reveals that the secret to changing your look rhymes with the word "bonfidence."
Mr. Peanut knows that word — confidence! In fact, Mr. P is so confident about his mustache that all it takes are a few scissor snips to keep his look neatly groomed and polished.
Watch the full-length video to see how JVN and Mr. P advise other Mo Bros into supporting Movember, addressing everything from using moisturizer to picking out the perfect moustache grooming products.
Jonathan Van Ness Reveals What It's Like To Work With Mr. Peanut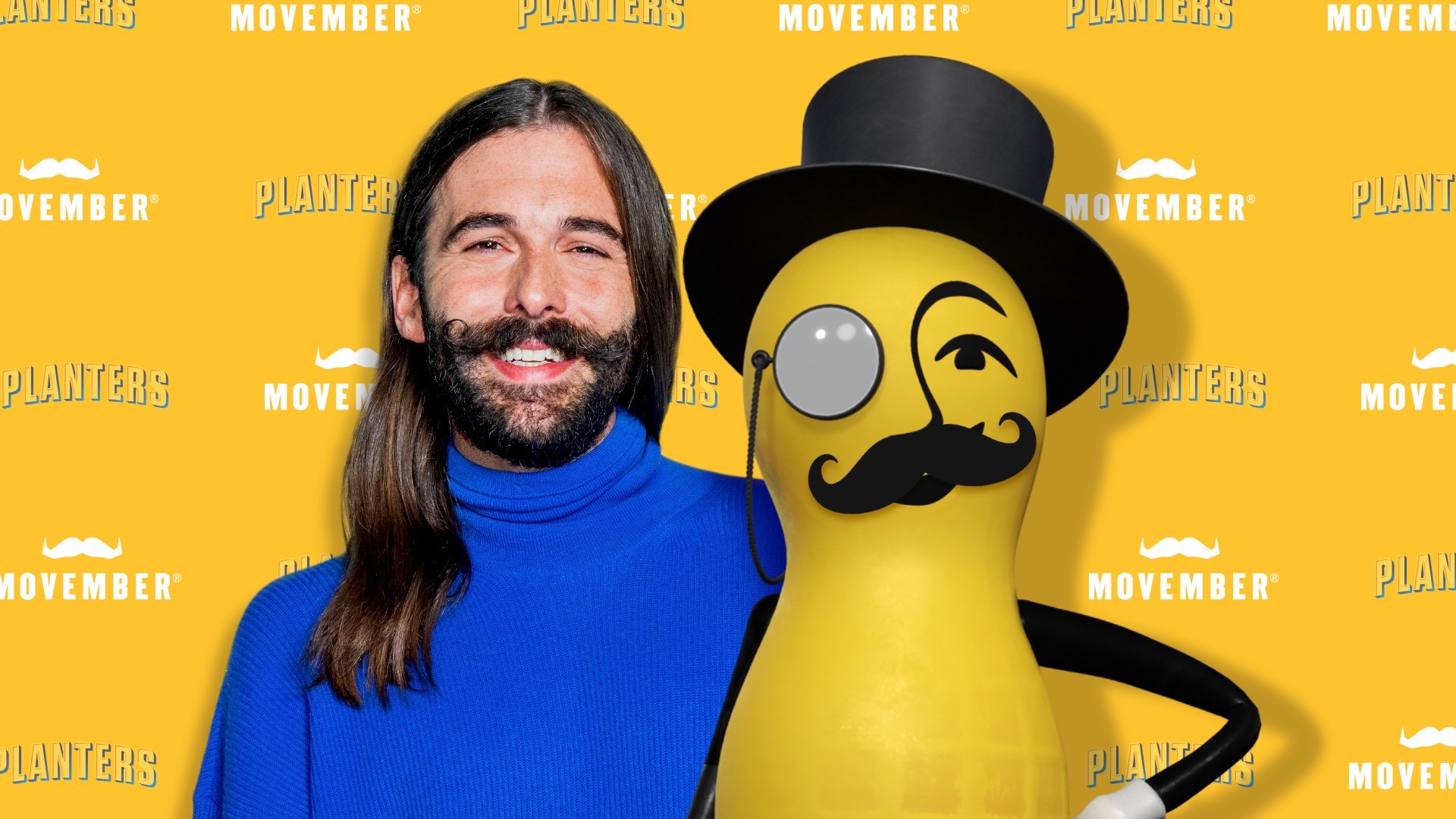 So, JVN was working with Mr. Peanut everything it was cracked up to be? Naturally, Jonathan has nothing but great things to say about his work with this icon!
"My mission in life is to help people feel amazing inside and out—and that means giving TLC to your gorgeous self, from your moustache to your health," said Jonathan Van Ness. "I've always been nuts about Planters so supporting this meaningful Movember movement with the legendary Mr. Peanut is the dream."