Few characters have mastered the art of crashing quite like Kool-Aid's iconic Kool-Aid Man.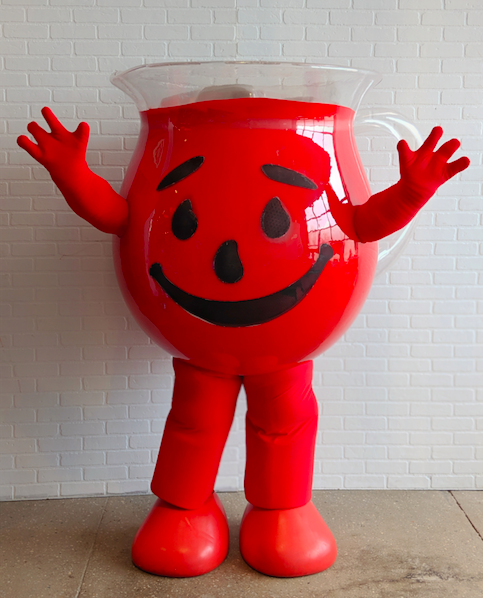 After spending his early years in advertising as the "Pitcher Man," an ice-cold pitcher full of the flavored drink mix, Kool-Aid brought their business to Grey Advertising in 1975. Under the guidance of creative director Robert Skollar, the Pitcher Man became the Kool-Aid Man. He was a bright red pitcher filled to the brim with the tasty drink mix and ice cubes. And, he had a penchant for making quite an entrance. His long-time signature move? Bellowing "OH YEAH!" as he crashes through walls in houses and buildings everywhere.
From The Pitcher Man To Crashing Extraordinaire
Over the decades, the Kool-Aid Man has continued to keep crashing into pop culture. He teamed up with Lil Jon in December 2018 to drop a holiday single. In 2019, the big red guy spoofed Game of Thrones with a #ForTheFire and #ForTheIce ad campaign.
Now, the Kool-Aid Man is crashing personalized video shoutout company Cameo. What's he doing there — and why does the Kool-Aid Man have a Soundcloud account?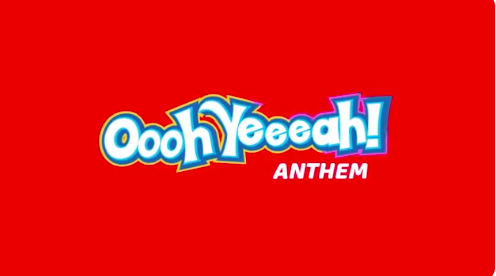 OH YEAH! Anthem
On August 9th, the Kool-Aid Man celebrated National Kool-Aid Day with a squad of musical talent for his new song "OH YEAH! Anthem." Celebs like Flavor Flav and Raven-Symone teamed up to give The Kool-Aid Man a mad shout-out on Twitter. Everyone sang the lyrics to "OH YEAH! Anthem," a tribute to the character that crashed into their lives.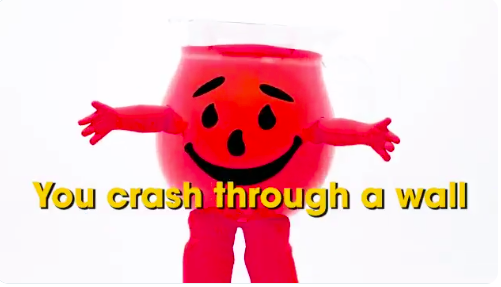 Meanwhile, big things were also happening at Cameo. The Kool-Aid Man became the first-ever brand mascot to crash the platform. Fans flocked to the site to submit requests for a custom Kool-Aid Man crash of their own all day August 9th. (Despite having a major crasher on the scene, Cameo, thankfully, didn't experience a site crash.)
Where Can I Listen To "OH YEAH! Anthem?"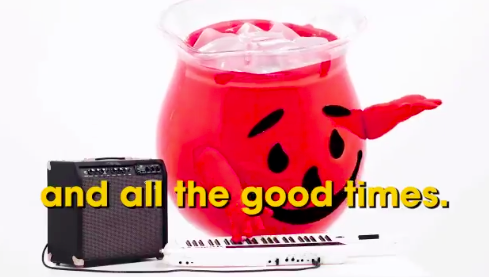 Much like Hamburger Helper's Lefty, famous for dropping "Watch The Stove" on Soundcloud, The Kool-Aid Man's hit single is also available to listen on the streaming platform.
Listen to it now – oh yeah!