If you thought you saw the last of the iconic Monster Cereals characters during Halloween, Hollywood (and General Mills) has the ultimate plot twist for you. The beloved icons want members of the film industry to bring their narratives to life on the silver screen.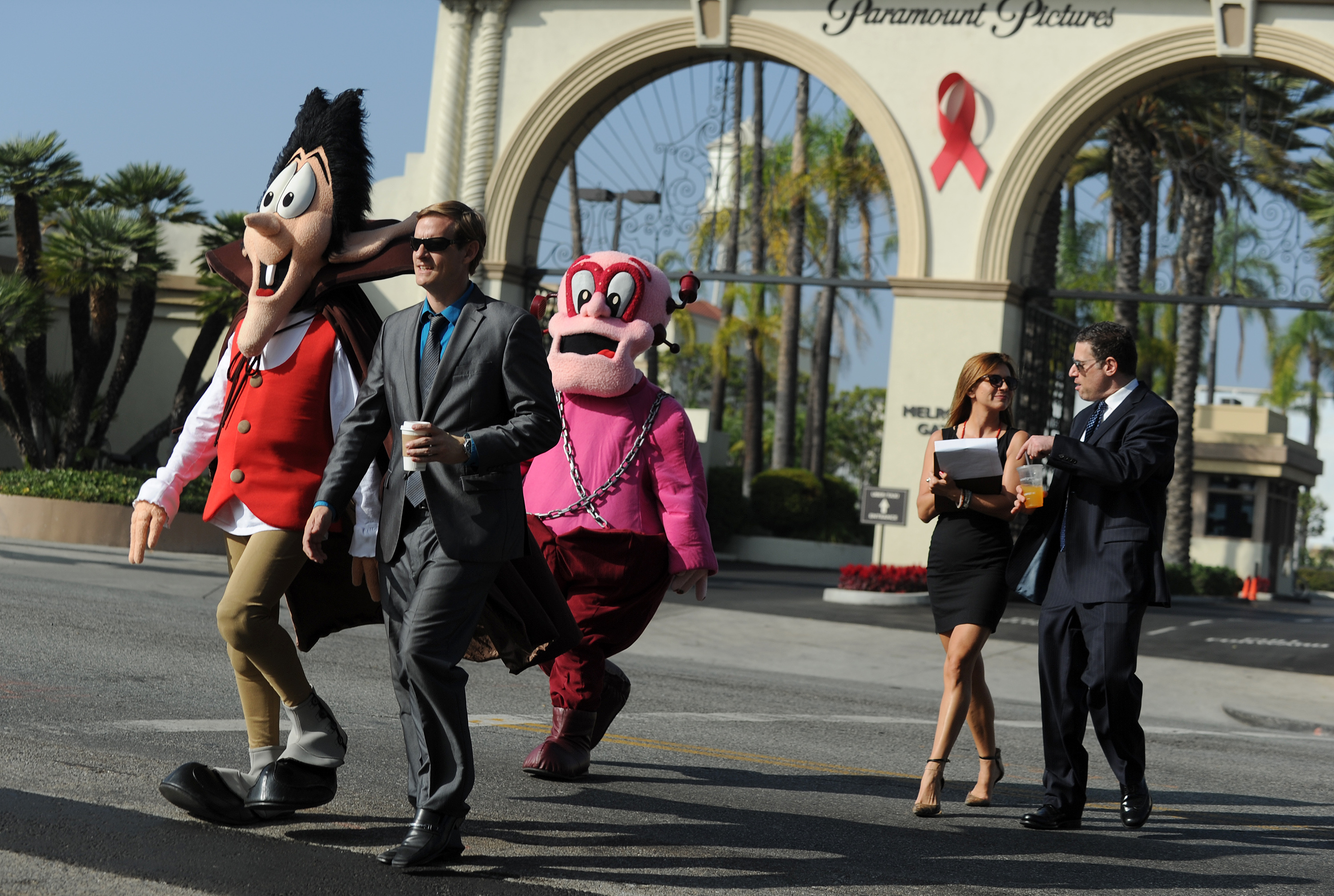 I'm dying to know more about this program!
Got a spooktacular storyline for Franken Berry, Boo Berry, and Count Chocula? It's time to submit your brief through the General Mills powered website Work with the Monsters.
I know — they're not your typical method actors. The Monsters may have a history of getting up to silly antics, but they're no divas on set. They, along with General Mills, want the industry's best and brightest to pitch their brilliant concepts for reimagining the characters.
While the program is open to anyone to submit, it's largely geared towards individuals with an entertainment background. This includes actors, singers, writers, producers, and animators. Even agents can submit their most spine-tingling ideas. Monsters need representation, too. After all, somebody's gotta get this trio on track with their own SAG-AFTRA memberships!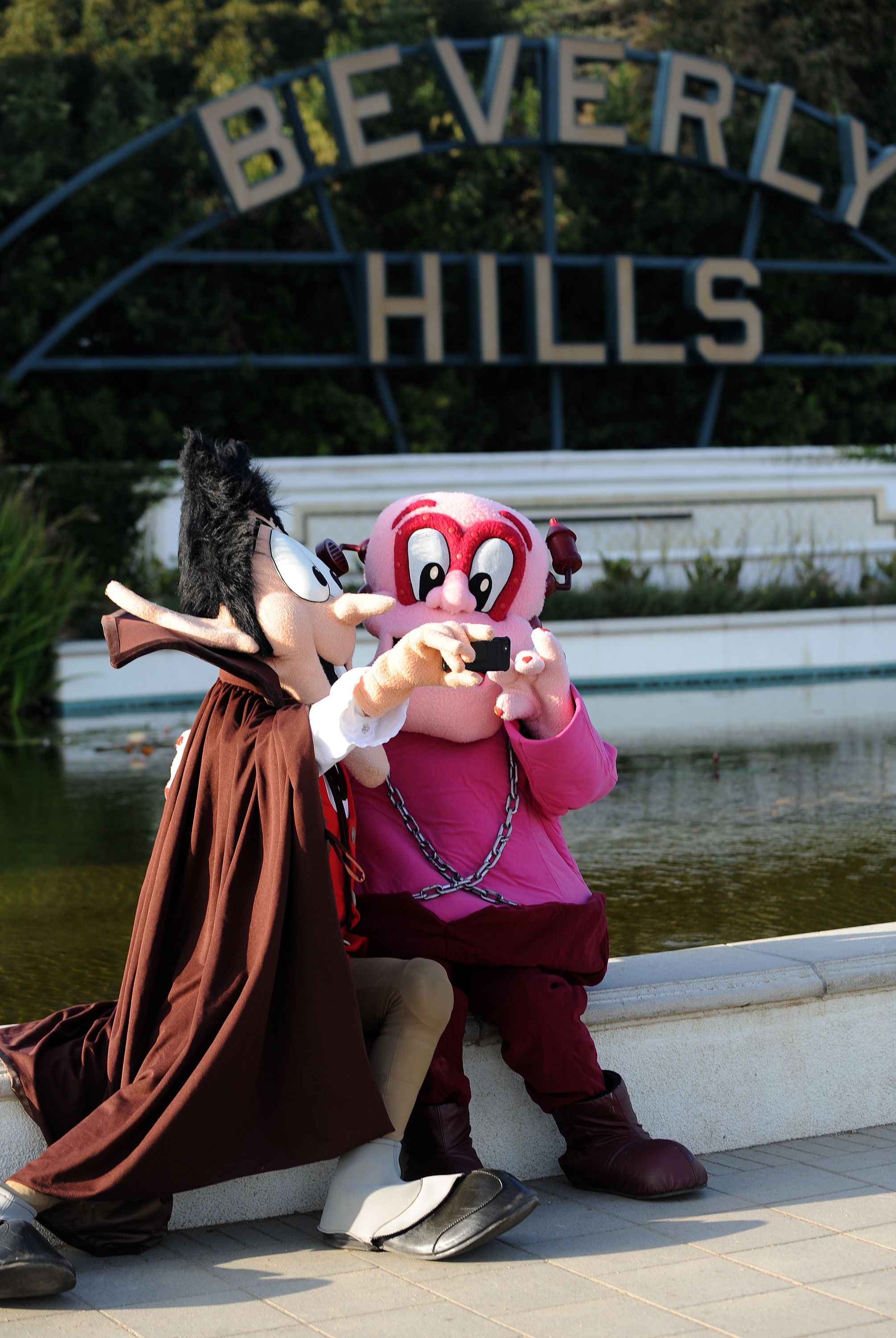 Speaking of Hollywood, Franken Berry and Count Chocula made a recent appearance in Los Angeles. (It was a bummer Boo Berry wasn't in attendance.) The duo snapped selfies in Beverly Hills. Later, they were spotted outside The Studios At Paramount. All those stages and backlots… What could they be up to next? The plot thickens!
Just your typical day in LA…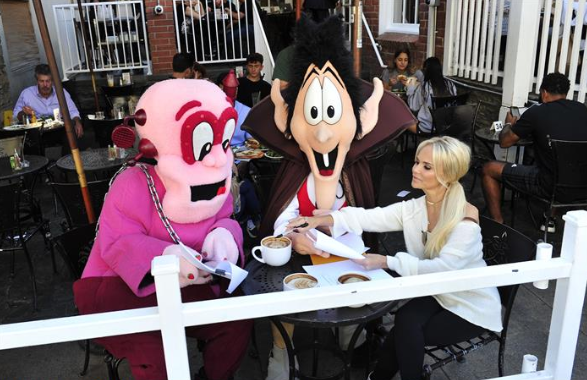 The pair also met up with other famous friends. Here we have Count Chocula and Franken Berry reading through a script with actress Kristin Chenowith.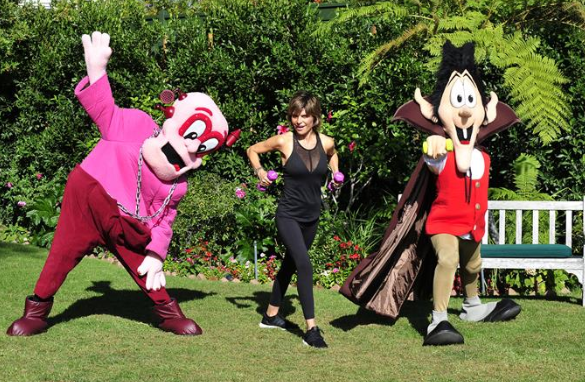 Who doesn't want to look like a million bucks on the red carpet? Actress Lisa Rinna helped the pair get in some ghoulishly good fitness time.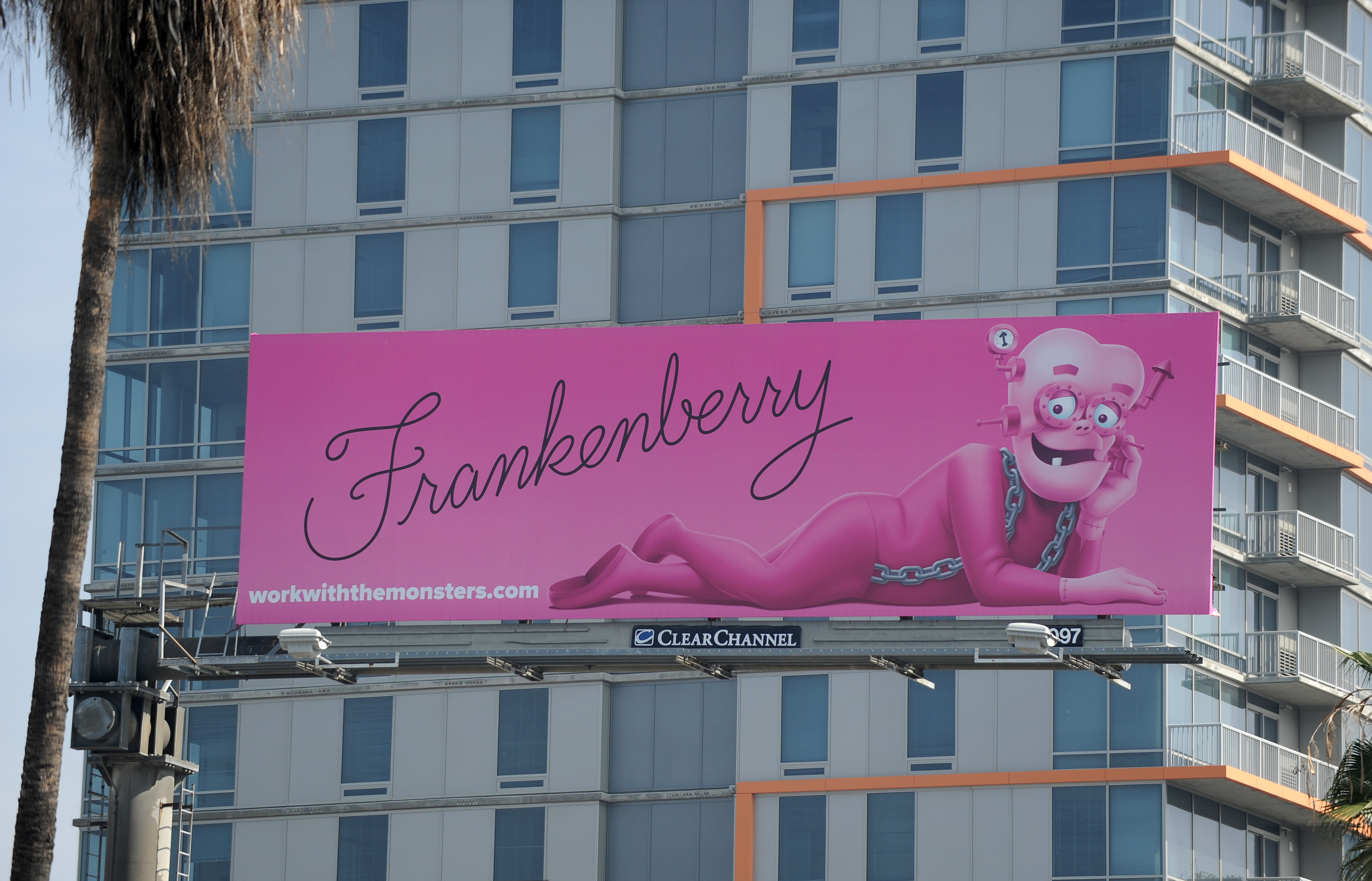 A star is born — Franken Berry got his own billboard on Sunset Boulevard!
Ready to work with the Monsters?
So far, General Mills has received hundreds of inquiries through the Work with the Monsters site. Could your idea be the frightfully fun one they're looking for? Whether you're dreaming up a musical extravaganza, a comedy about buddies on a road trip, or a dramatic soap opera that reveals Fruit Brute and Yummy Mummy — gasp! — still exist, reach out and submit your idea through Work with the Monsters!